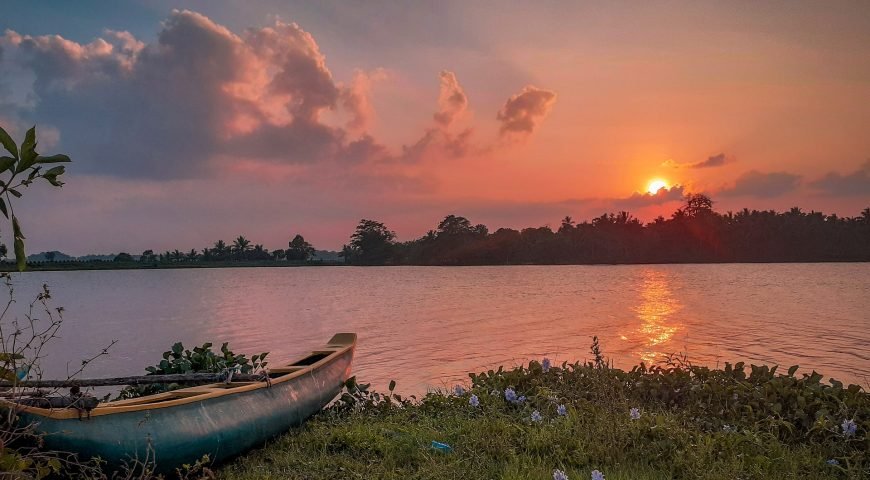 7 Day self drive guide in Sri Lanka
Being a couple who loves to travel and explore, we (Anil & Chaitra) planned our 5th wedding anniversary vacation in Jan 2019 to Sri Lanka. We wanted to hire a self-drive car and explore the mystical island. We had 1 week of time to explore our interests. Sri Lanka is known for its pristine beaches, so beaches were one of our priorities in our interests. This island country is also popular for its wildlife so obviously wildlife and tea fields were in our interests. Planning began only a month before December 2018. So here is our complete self drive guide to Sri Lanka.
Traveling to the Island
The best way to get here is to fly into Colombo. There are several airlines that connect the island from India. My departure city was Bengaluru, so there are few direct flights to Colombo. Indigo & SpiceJet operates from Bengaluru. The same airlines operate from Chennai too. We booked it through Indigo and it was a pleasant journey to and from.
Sri Lanka Tourist Visa Information
Tourist visas are generally issued for a 30-day period, and it's best to organize it via ETA (Electronic Travel Authority)before you arrive in the country.
To organize your visa, head to the ETA website about a week before your arrival, pay the fee via credit card, and then you should receive the visa confirmation within a couple of days.
If you decide you love Sri Lanka too much to leave just yet (we don't blame you!), you can renew your 30-day visa twice, and for 30 days each time. To extend your visa, download the relevant form here, fill it in, and take it to the Department of Immigration & Emigration, Colombo.
Getting a SIM card in Sri Lanka
The first thing we did was to buy a sim card and some data. This was super cheap and easy to do. When you come out into the arrivals at Colombo, there are kiosks selling mobile phone top-up data sim cards, etc.
We got one sim of 2GB from Mobitel and the 4G coverage is good in big cities but in small towns, it often diverted back to 3G or EDGE. Not the fastest but quite manageable. The other sim card was of 5GB from Dialog and the coverage was excellent even in small towns and quite surprisingly was able to answer calls in the middle of the forest during our Yala safari.
Best time to visit Sri Lanka
Sri Lanka is an island with a variety of terrain, the weather is all over the place no matter which season you are here during. Depending on what you wish to do there, the best time for you to explore the country might vary compared to someone else.
Regardless, you need to be aware that there are two monsoon seasons that run throughout the country. If you want to visit the West and South coasts plus the hill country (Ella/Nuwara Eliya), then you should head there sometime around December to March. Or, if you're wanting to check out the East coast, the best weather is from May to September.
Getting a temporary driving permit in Sri Lanka
It is easy to get around Sri Lanka using public buses and trains but renting a car is the most comfortable way of getting around Sri Lanka.
When we were planning our trip to Sri Lanka, we were not sure whether to hire a self-drive car or hire a car with a driver. We found a lot of positive and negative reviews about driving in Sri Lanka and the negative ones made us a bit uneasy. However, as it turned out, driving in Sri Lanka is not bad at all! There are some tricky moments but overall, it's not bad!
If you intend to rent a car with a driver in Sri Lanka, then it is easy to arrange one in advance. However, if you want to drive yourself, then just keep aside half a day to get your license validated in Colombo. If you have an International Driving Permit (IDP), the car rental company can get the validation done for you. However, if you don't have an International Driving License, then you will have to be present at the Department of Motor Vehicles (DMV) to obtain a temporary driving license (valid for 30 days). The fee for this temporary license is LKR 1000. It took us just 1 hour to obtain this license.
To get your temporary driving permit in Sri Lanka, you need to go to the Department of Motor Vehicles with your passport, native driving license, plus a copy of the Sri Lankan visa.
As you arrive at the Department of Motor Traffic, head to building H. Here you will need to wait at 3 different counters. You will most likely see long queues for each counter, but things work quicker than it seems. First step waiting at Counter 1, where your documents will be checked, and you will get photos and fingerprints taken. You will then be pointed to one of the counters where your documents will be scanned and then to another counter to make the payment. You wait in another line to get the final approval and then again at the counter where you made the payment to get the printed SL temporary Driving license which allows you to drive as a tourist in Sri Lanka for the following 30 days.
Renting A Car for your road trip in Sri Lanka
We saw great deals from local companies but decided to go with a recognized brand, to make sure we won't have problems. The car was rented from Shineway Car Rental and it was a seamless process. All bookings were done via their website and one of their representatives accompanied us for the license validation process. If you're renting a car in Sri Lanka, then we'd recommend going with a Sri Lankan company like Shineway as they understand the nuances of the country better and are more flexible when it comes to the terms and conditions.
The rental car cost INR 9500 for 7 days for a compact hatchback Perodua Axia – Auto car. This cost included a limit of 100 kilometers per day. Additional kilometers were charged at INR 19 per kilometer. We rented it for 7 days and ended up driving around 735 kms, thereby paying for 35 extra kilometers. We had read plenty of discussions on various forums where people had strongly discourage others from renting a car – we are 'so happy' we rented one.
Tips for driving in Sri Lanka
The roads generally are in very good condition except for the Highlands, but be aware that pedestrians, motorbikes, cars, buses, trucks, cows, and goats are all on the road at the same time and most roads are single lane.
Rent a car with automatic shift.
In Sri Lanka They Drive on the Left. Easy to adapt for Indians.
Traffic in Colombo is Intense. It's just very chaotic.
My recommendation is to avoid driving in Colombo altogether, but especially when you just arrive in the
Buses Stop Frequently and Often Without Warning.
Be careful with speed. The speed limits are lower than in India. But most likely you'll want to admire the scenery and won't be tempted to speed up anyway. Traffic cops are there to fine you even on highways. (I was pulled over for speeding. Speed was 70kmph and traffic radar reading of my driving was 78kmph). That strict the cops are.
Use a good navigation system. You can't always count on the road signs, especially for side roads. Google maps proved very useful each time.
Our 1 Week Sri Lanka Itinerary
Now that we've got you into the country, visually, we can get started on our amazing route. Below I've included a picture of our specific route for your convenience.
The best and most obvious place to start any Sri Lanka itinerary is from Colombo. This is because you will fly into Negombo. So, whether you are heading north or south or even east, you can check out the capital city first.
Stop 1: Colombo – 1 night
We landed at Negombo Airport around 8.30 PM and from there we hired a cab to our hotel in Colombo. Irrespective of where you are flying from, we'd suggest spending at least a night in Colombo before you pick up your car. The next morning, you can get your license validated and pick up your rental car for your road trip. I (Anil) was present at the DMV office at sharp 9 AM as suggested by the car rental guy to avoid the crowd.
To my surprise, I was the 1st candidate for the day to apply for a temporary license, and trust me the process was so smooth that I had my license copy in just 1hr. By 10 AM I was out of the DMV building doing an inspection of the Perodua Axia rental car before I could sign the paperwork. The representative who came to deliver the car was so helpful in terms of understanding the car (1st time I was driving an Automatic car) and suggested the roads we should be taking for our further journey to explore the island. Bidding goodbye to him, I then proceeded to our hotel to pick up my partner who by then had organized and packed our bags for the memorable journey ahead!!!
To tell you the truth, Colombo is not a place you should stay for more than a day when you are in Sri Lanka. It is a big city with some notable temples and museums, but the highlight of Sri Lanka cannot be seen from the city.
We started our road trip in Sri Lanka around 1.30 PM from Colombo towards our next destination – Nuwara Eliya!!!
Stop 2 (D Day): Nuwara Eliya – 1 night
Distance covered – 185kms
Time Taken – 6hrs with stops
We reached Eliya around 7 PM. The drive from Colombo – Nuwara Eliya was great. As you near the tea country, you will be surrounded by low lying clouds and miles upon miles of tea plantations. Once we started to and kept on climbing up to Nuwara Eliya, the scenes kept changing; each landscape seemed beautiful enough. Driving on this route reminded us of a lot of our road trips to Kerala. It's colder up there, which is one of the reasons why it's known so affectionately as little England!
Once we reached Nuwara Eliya and checked into our Waterfall Villa, Chaitra was in for surprise as our room was beautifully decorated as it was our day. The day, 5years ago we held hands together to promise that we will stay together no matter what… Our villa was overlooking St Clair's Waterfall and it was a beautiful view in the morning. With the early start of the day and drive from Colombo – Eliya had tired us down added to this we were starving for food and we decided to have early dinner and call it for the day.
Stop 3: Tissamaharama (Tissa) – 1 night
Distance covered – 150kms
Time Taken – 6hrs with stops
Our day started at 7 AM. We woke up to an amazing distant view of St Clair's waterfall and green mountains in the background. Clicked pictures and started to pack our bags, finished breakfast, and headed towards Lake Gregory around 10 AM. Unlike any other tourists' spots in India, here too we were welcomed with parking tickets of INR 100 and road hawkers selling fruits, horse rides, boat rides. We promptly declined and proceeded to the ticket counter to collect the entry ticket for the lake.
Surrounding parks were filled with locals having their morning stroll, playing around with their kids, flying kites, and having some snacks at one of the many food stalls. The paved walkway surrounding the lake is perfect for an afternoon stroll. And if you get tired of walking, you can always rent a swan-shaped paddleboat, a water scooter, a rowing boat, or why not go for a speed boat ride?
After spending some time in and around the lake, we went to the Adma Agro Strawberry Farm. We spent some time there learning the process of strawberry farming and purchased some for our drive to Tissamaharama.
By now we were hungry, and it was 1 PM. We came across a beautiful Indian Restaurant – Indian Summer Restaurant which is right opposite to Lake Gregory with an outside dining area overlooking the lake. The food was very delicious.
A road trip to Sri Lanka would be incomplete without going on a safari!  After lunch, we started towards Tissamaharama (shortly known as Tissa) around 2.30 PM which is the main city which mainly serves as the starting point for Yala National Park safaris, Bundala National Park safaris and the Katharagama are pilgrimage for the visitors. We reached Tissa around 8.30 PM and check in to our hotel – Great Lake Villa owned by a sailor.
Apart from us, there was another French couple who were backpacking Sri Lanka for about a month by then. We had a few beers and exchanged our views about backpacking & self-drive in Sri Lanka. The owner of the Villa, Mr. Sailor (that's how he is known locally) was very kind to prepare veg fried rice with boiled eggs for us as the chef was unwell and he was the chef for the day. The fried rice was very tasty. He then sat with us to share his sailing experiences and wildlife at Yala as we were going to Yala Safari in the next few hours!!! We crashed to our bed around 1 AM which was late as we were supposed to be ready at 4.30 AM for our wildlife experience in Sri Lanka.
We had opted for a half-day safari with a private jeep. Yala safari gate opens at 6 AM. We were promptly picked up at 4.30 AM and Yala safari gate is about 45mins drive from the Villa we stayed at. Breakfast was packed for us. So, we stayed in Tissa to be able to leave at dawn to the safari in the park hoping to meet some wild animals.
Unfortunately, tourists are so many that the animals are less easy to come across and do not even hope to see one of the famous leopards living there!  When a guide sees a leopard, he calls all the other guides who drive there faster than they can towards the leopard, but in the end, we see them from so far that it's just a small spot on the horizon. The only animals we saw were birds, deer, buffalo, a chameleon, monitor lizard, elephants, and a bear from very far away. Those who have more luck sometimes intersect snakes. The guide with us was very friendly and did try all his ways to get us close to the leopard which went in vain.
We returned to our villa at 12.30 PM totally exhausted because of the humid weather.  We relaxed for some time discussing whether we need to take another safari for evening or shall we proceed to our next destination. After 30mins of discussion, we decided to head towards our next destination – Tangalle. We quickly took a shower, packed our bags, and started at 2.30 PM.
Stop 4: Tangalle – 1 night
Distance covered – 80kms
Time Taken –4hrs with stops
We started at 2.30 PM from Tissa towards Tangalle which is just 2.5hrs drive. We took 4 hrs as we had to stop for lunch and got pulled over by cops for over speeding. Being vegetarians, we had a bit of a tough time finding a restaurant that serves veg food. We had packed biscuits and chocolates for backup but we so hungry that we couldn't do it with what we had.
After an hour of searching on highway and google maps, we lost hope in finding veg restaurants and realized the fact that we are in coastal country and their staple food is seafood so we had to do with what will be served in the restaurant. Finally, we stopped at a restaurant to check what he had on the menu for veg, unfortunately, they were serving only Fish & Chicken Biryani.
Disappointed, when we were about to exit the restaurant, the owner of the restaurant figured out that we are not localities and asked us which veg dish we would want to have for lunch? Veg Fried rice said Chaitra and I asked for Ghee rice. The owner was very kind and honest to accommodate our request for Fried rice and told me that Ghee rice would take time for preparation. I was ok with Fried rice as most importantly we were getting veg food that too freshly prepared just for us. After our lunch, we thanked the owner and chef for the food, and we continued our journey to Tangalle.
Highway roads were single lane but in very good condition throughout from Tissa to Tangalle. 25kms before our destination I was pulled over by cops for over speeding. The speed limit for cars, bikes is 70kmph and the cops' radar reading of my car was 78kmph. Since we were tourists and I was polite to the cops, they let us with a warning to follow traffic rules very strictly. We were lucky that we didn't have to pay a single penny. We reached our 1st beach destination in Sri Lanka around 6 PM which was the perfect time to view the sunset. Our destination was Sandy's Cabanas and spent the rest of the evening enjoying chilled beer and snacks by the beach.
Unfortunately, this beachside town suffered horribly after the 2004 tsunami, and rebuilding the town has been very slow but it's getting there! If you're looking for water sports, nightlife, shops, and a whole lot of tourists, Tangalle isn't the place to be, however, for a lazy beach holiday, look no further. Tangalle is a calm and quiet beachside town that you could easily base yourself in for weeks.
Though our beach hut was just a few steps away from the ocean, we couldn't get into the water as the waves can be rough, and the same goes for the currents. We were actually warned that swimming could be very dangerous. Not to be disappointed, there are few stretches on the beach where swimming is safe. There is also a natural swimming area on the beach next to the Tangalle fishing harbor.
PS: Penalty for over speeding was LKR 3000 that's about INR 1300
Stop 5: Hikkaduwa – 2 nights
Distance covered – 100kms
Time Taken –4hrs with stops
As I said we were just a few steps away from the ocean, strong waves hitting the shore woke us up early the next day. We wanted to experience snorkeling in the crystal-clear water but unfortunately, Tangalle beach is not suitable for swimming or snorkeling. There are stretches where you could swim but it was a 10-15mins drive from the resort we stayed and I was lazy to drive the car to go that part of stretch added to that being a beginner in snorkeling I did not want to risk getting into the rough ocean. So, we decided to finish our breakfast and explore Tangalle town and plan our next destination. After a short drive around town and interacting with few locals we were suggested to visit Hummanaya Blow Hole which is considered the 2nd largest in the world and the only known blowhole in Sri Lanka.
During our short drive in town, we were confused about choosing our next destination whether to head to Mirissa, Unawatuna, or Hikkaduwa. After going through many suggestions and reviews, we decided to make our next stop at Hikkaduwa!!!
We returned to our resort, packed our bags, and checked out. We started from Tangale around 2 PM and our 1st stop was at Hummanaya Blow Hole. There is a viewing platform for this blowhole and of course, like any other tourist destination, there is a vehicle parking fee and entry fee. We parked our car and walked about 500mts to the viewing platform. We were surprised to see the place so empty that apart from us there were a handful of localities hanging around and we were also happy that we will get enough time to click the best pics possible without any crowd to interrupt us.
After 30mins and a few waves hitting the blowhole, we were not seeing what we had expected. As per our interaction with localities earlier in the day, the fountain which is formed by waves hitting the blowhole will reach heights of up to 80-90ft but here the fountain was not even reaching 10ft. I checked with locals who were there for the best time to visit and we were informed that it depends on the time and nature of the ocean. We waited there for another 30mins hoping to see at least once but we went unlucky. By now it was 3.30 PM and we had to leave for Hikkaduwa and had another stop to make to visit one of the most famous Buddhist temples of Sri Lanka as suggested by localities – Wewurukannala Vihara.
A 160ft high seated Buddha statue is the largest in Sri Lanka. The temple has three parts, the oldest being about 250 years old. The next part has life-size models of demons and sinners shown in graphic detail. If you don't follow the path to enlightenment this is what happens to you. Punishments included being drowned in boiling cauldrons, sawn in half, disemboweled, and so on.
Finally, there is the enormous seated Buddha that is as high as a ten-storied building. In order to meet the big Buddha up-close, visitors must first navigate the Tunnel of Hell (2nd part of the temple). We visited this temple and started towards Hikkaduwa around 5 PM. Roads were good, and we did not stop anywhere till we reached Hikkaduwa at 6.30. We checked into 'Citrus Hikkaduwa' which will be our home for the next 2 nights.
The Check-in procedure was very quick compared to our other stays. In less than 5 mins we were guided to our room on the topmost floor of the hotel overlooking the mighty Indian Ocean. We were right on time, standing on our balcony to view the beautiful sunset. Post the customary photo session of sunset, we got fresh and went for a beach walk after which we had dinner and called it for the day as we had an early start the next morning. We will be going for 1st non guided snorkeling in crystal-clear waters of Hikkaduwa!!!
Stop 6: Hikkaduwa – Galle – Japanese Peace Pagoda – Hikkaduwa
Distance covered – 70kms
Time Taken – 7 hrs with sightseeing stops
We woke up excited about our snorkeling and had an English breakfast to give some energy to play in the water. You don't have to take any snorkeling tours. The best way to see turtles is just going to the beach of Hikkaduwa. Turtles come to shore to say Good Morning!!! The turtles seem to enjoy coming into shore for their daily treat and we have a chance to see these giant beauties in their natural environment.
We put on our snorkeling kits which we carried from India. Thanks to Decathlon. The kits were of very good quality. We really enjoyed snorkeling over the coral garden and the most amazing and unforgettable moments were snorkeling with those huge turtles right next to us. In fact, we were able to hold the turtles and snorkel. They have become more like pets. After playing in the water for some time, it was time for us to take shower and head towards the dutch colonial town of Sri Lanka – Galle!
Galle is 40mins drive from Hikkaduwa. We were in Galle around 11 AM. What we loved about Galle was how European it felt. It was a nice mix of architecture & colors. We totally fell in love with Galle! The city consists of a new part and an old part. We didn`t spend much time in the new part apart from the breakfast we had in a veg restaurant. Galle's biggest attraction is the 16th-century Dutch fort surrounding the city. Unbelievably, the fort protected Galle from the tsunami in 2004.
While surrounding areas like Unawatuna were ravaged by the tsunami, Galle escaped with only minor damage and GALLE FORT LIGHTHOUSE. We parked our car near the lighthouse parking area. The moment we got down we started admiring the white lighthouse. Surrounded by palm trees, against the backdrop of blue sky, this is one of the most picturesque places in Galle Fort. The view from the top would be amazing but tourists were not allowed.
After a few mandatory pics with the lighthouse in the background, we decided to take a stroll on the Fort wall. It is a beautiful stretch beside the sea with a cool breeze. A few mins of our walk we bumped into a huge group of people who had gathered at one side of the fort wall which had a kind of cliff drop to the sea. Here there was a lifeguard who was performing cliff dive into the shallow waters. He has a full-time job as a lifeguard, but his passion is cliff diving and he performs during his time off from the work to earn some extra bugs!!!
Fearlessly he was diving in the shallow waters with sharp corals below and the amazing part was the way he used to climb back to the top of the cliff. We recorded his stunts and tipped him some money for his life-threatening passion and continued our walk. Around 2 PM we went to the restaurant 'Indian Hut'. Food was tasty with a view of the lighthouse.
After lunch, we decided to go back to Hikkaduwa only after viewing the sunset at Japanese Peace Pagoda which is popular for. Pagoda is a 20mins drive from Galle city. Nestled in the jungle on Rumassala hills between Galle Fort and Unawatuna beach. This Pagoda is one of the largest and most popular ones in Sri Lanka. Being on the hills, it also has a mesmerizing view of the Galle bay and Galle lighthouse!!! Pagoda is surrounded by gold-painted statues clearly exhibiting the four Buddha Statues indicate the birth of Prince Siddhartha, His Enlightenment, the First preaching of Dharma, and the attainment of Parinirvana. This monument is not just beautiful but a tranquil place to visit. Early morning and evening sunset offer the best far-reaching views of the historic Galle Fort, Galle Lighthouse, and the stunning Indian Ocean in different shades of blue.
We came to our room and got fresh relaxed for some time and later went down to enjoy the campfire on the beach with some beers as this will be our last night in Hikkaduwa. We would miss snorkeling with turtles, the corals, the beachside beer cafes, peaceful & friendly people and so many other things which made memories for us.
Stop 7: Negombo (Our last night in Sri Lanka ) 
Distance covered – 150kms
Time Taken – 3.5 hrs with stops
The next day we woke up lazily around 10 AM and very lethargically got ready and packed our bags as we were in no mood to leave the place. Had it not been time constraint we could have extended our stay. We started from Hikkaduwa after our brunch around 1 PM towards Negombo. This is where we will be flying back to India and of course to drop off the hired car. We drove via the E01 expressway popularly known as 'Southern Expressway'.
Driving on the expressway was the most amazing driving experience in Sri Lanka for us. The highway is an 8-lane road with beautiful landscapes to capture throughout the drive. The surprising part of driving is that you encounter numerous peacocks sitting on the railings of the highway. Just to mention that the Road Development Authority of Sri Lanka has put up caution boards every now and then warning the drivers about flying peacocks. If you are lucky enough, you will come across peacocks with their feathers open. The speed limit on this highway is 100kmph for cars and there are speed radars often.
After my lucky escape of being fined at Tissa, I was driving within the speed limit. And to mention, there is strictly no stopping on this road. There are dedicated places for stopping for refreshments and to attend nature calls, those are the only places where we can stop. We reached Negombo around 4.30 PM and checked into the 'Camelot Beach Hotel'. Hotel is right on the beach, which means direct beach access, 3 lavish swimming pools, SPA services, GYM, and all the luxury amenities. Our room was 3 levels overlooking the ocean and one of the swimming pools.
We soaked into the luxury. As it was Friday, there was a DJ night party arranged in the hotel for hotel residents by the poolside. As this will be our last night in Sri Lanka, we partied till late night as we had our return flight to India only at 2 PM the next day. We met a group of Netherlands couples (4 couples) in the party who were traveling across Sri Lanka for about a month by then and they were exploring Sri Lanka on motorcycles. After chatting about bikes, our motorcycling experiences in India and Sri Lanka, we invited them to ride in India!. Insta profiles were exchanged and we bid goodbye and hit our bed for a sound sleep. And folks that's our complete self drive guide to Sri Lanka!
HOME SWEET HOME – Bengaluru, India
We woke up around 9 AM. Packed our bags with the souvenirs which we used purchase during our visit to local town markets. Airport was close to the hotel (20mins drive). We were supposed to finish the car drop off formalities by 12 PM. I called the car rental company representative and asked him to collect the car at the airport. We started from the hotel at 11.20 AM and we were at the airport around 11.45 AM.
The representative was promptly waiting for us at the entrance of the airport. He took about 20mins to complete the drop off formality by checking for any internal and external damages, extra kms drove, fuel, etc… Once he was satisfied, he handed over my security deposit cash which I had paid him initially, and thanked him for the hassle-free service and for providing me with a well-maintained car which never gave even a minor issue. He dropped us at the airport boarding gate, and we proceeded inside for the boarding formalities.