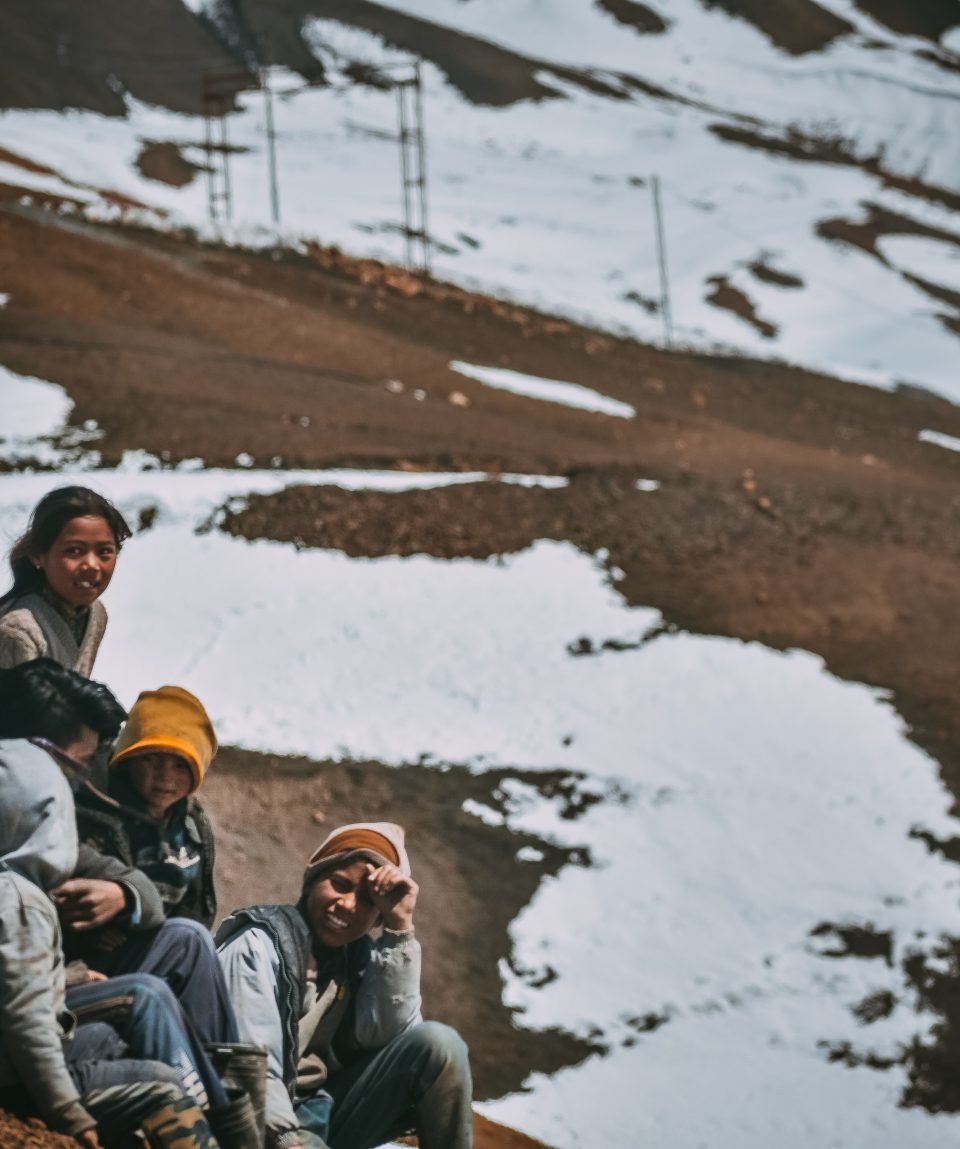 Bangalore to Spiti SUV Tour (22D/21N)
"Spiti" means "The middle land", i.e. the land between Tibet & India and the Bangalore to Spiti motorcycle tour will take us to this magnificent cold desert mountain region.
Vacation Style

Holiday Type

Min Group Size

Medium Group
All about the Bangalore to Spiti SUV Tour (22D/21N).
Did you know that the Upper Himachal region was once undersea? Yes, millions of years ago the Tethys's sea surrounded the region and its home to some of the most stunning landscapes in the world. Our Himachal Adventures car tour takes you through some of these spots – Chitkul, Spiti Valley, and Jibhi valley- as we travel through the gorgeous terrains across Himachal Pradesh.
The Spiti valley and surrounding regions are one of the least populated regions in India and are the gateway to the northernmost reaches of the nation. Along the northern route from Manali, the valley lies in the North-Eastern section of the Indian state of Himachal Pradesh and forms part of the Lahaul and Spiti district.
Lahaul and Spiti district is surrounded by high mountain ranges. The Rohtang Pass, at 13,054 feet (3,979 m), separates Lahaul and Spiti from the Kullu Valley. Lahaul and Spiti are cut off from each other by the higher Kunzum Pass, at 15,059 feet (4,590 m).[2] A road connects the two divisions but is cut off frequently in winter and spring due to heavy snow. The valley is likewise cut off from the north up to eight months of the year by heavy snowfalls and thick icing conditions. A southern route to India proper is periodically closed for brief periods in the winter storms of November through June, but road access is usually restored a few days after storms end via Shimla and the Sutlej in the Kinnaur district.
Lahaul and Spiti district is surrounded by high mountain ranges. The Rohtang Pass, at 13,054 feet (3,979 m), separates Lahaul and Spiti from the Kullu Valley. Lahaul and Spiti are cut off from each other by the higher Kunzum Pass, at 15,059 feet (4,590 m).
Total kilometers for this adventure ~ 6,200
Driving Days – 17
Road Conditions – Mix of tarmac, dirt roads, broken tarmac, snow, & black ice
**COVID negative certificate that is max 72 hours old required for all travelers
**All tariffs are on a per-person basis**
The tour package inclusions and exclusions at a glance
What is included in this tour?
Items that are included in the cost of tour price.
Stay for all dates on twin sharing basis
Breakfast and dinner on all dates
Services of the tour leader and support team
Goods & Services Tax for all services rendered
Drive planning and management
What is not included in this tour?
Items that are not included in the cost of tour price.
Single room accommodations
Lunch, snacks, or any other meals not mentioned in the Includes
Car rentals, fuel, toll, etc.
Alcohol, cigarettes, and personal items
Anything not mentioned in the includes list
Early check-in or late checkout at the hotels
Entry fee at monuments
Liability for change in itinerary due to reasons beyond our control like change in flight and train schedule; cancellation of flights/trains, political disturbances, natural phenomena, etc.
Day 1

Bangalore to Hyderabad (570 kms, 11 hours)

This is the longest drive of the tour as we zip through NH-44 to reach Hyderabad in the evening. For a little R&R, we can visit the Charminar or Necklace road at night.

Day 2

Hyderabad to Nagpur (500 kms, 9 hours)

It's a scenic trip from Hyderabad to Nizamabad as we travel through the lovely NH-44. After we hit Maharashtra, it will take us a couple of hours to reach our pitstop, Nagpur.

Day 3

Nagpur to Sagar (400 kms, 8 hours)

This is an offbeat destination but it's just a pitstop on our way to the Northern states. The city in Madhya Pradesh was earlier known as Saugor and is located in a spur in the Vindhya Range.

Day 4

Sagar to Agra (450 kms, 8 hours)

The drive to the land of the Taj Mahal. It should be an easy day as we traverse through national highways to reach Agra in the evening.

Day 5

Stay in Agra

A rest day that can be used to relax or visit the Taj region.

Day 6

Arrive in Chandigarh (460 kms, 8 hours)

Arrive in Chandigarh and check into your hotels. In the evening, we can go around Chandigarh and see some sights.

Day 7

Chandigarh to Rampur Bushahr (220 kms, 7 hours)

The mountain climb begins as we ride the twisties post Parwanu to head into the Himachali ghats. We settle down at Rampur Bushahr located on our way to Chitkul.

Day 8

Rampur Bushahr to Chitkul (120 kms, 5 hours)

Its time to head into the Kinnar region as we make our way into Chitkul. It's a small village located near the Indo-Tibet border and the last one that the public has access to.

Day 9

Stay in Chitkul

Chitkul is a small village but packs a lot to see! We walk through the village, eating in the local restaurants, spending time by the river and talking to the locals.

Day 10

Chitkul to Kaza (250 kms, 8 hours)

This will be a long day as we leave the Kinnaur region and head into Spiti valley. We pass several prominent places like Sangla, Kalpa, Pooh, Nako, and Tabo on the way.

Day 11

Stay in Kaza

Breakfast at the hotel/homestay post which we drive out to explore the sights around Kaza. The drive will take you to narrow tarmac and off road stretches as we head to some remote villages. Today we will cover places like Dhankar, Demul, Mane village and Kaza town.

Day 12

Stay in Kaza

After breakfast, we again set out to see the sites. Our journey takes us to the beautiful Chandrataal, after which we explore the villages of Kibber, Hikkim, Langza and Key Gompa.

Day 13

Kaza to Kalpa (210 kms, 6 hours)

On our way back, we make a pitstop at Kalpa, part of the Kinnaur region. The trip will be long but we will get time to explore the town in the evening.

Day 14

Kalpa to Narkanda (180 kms, 5 hours)

This is a fairly short drive through the highway but traffic can be a bit unpredictable here. Our next destination, Narkanda is a popular ski hotspot and we spend two nights here.

Day 15

Stay in Narkanda

After breakfast, we travel to the Hatu peak located at an elevation of 11,152 feet and this is the second-highest point in the Shimla region. After that, we travel through the apple orchards or go off-roading near Thanedar.

Day 16

Narkanda to Chandigarh (180 kms, 7 hours)

Time to bid adieu to the mountains as we travel down the ghats into the flatlands of Chandigarh.

Day 17

Chandigarh to Delhi (250 kms, 5 hours)

It's a hot day's drive as we zip through highways to reach the capital city of Delhi. This marks an end to our North India leg of the tour and tomorrow we move down to the Central part of India.

Day 18

Delhi to Jhansi (460 kms, 8 hours)

It's a highway run as we travel to MP from the NCR region. The weather will be hot but with plenty of breaks we should make to Jhansi in the evening.

Day 19

Jhansi to Bhopal (340 kms, 7 hours)

The tour takes us riding through NH-44 as we cross places like Lalitpur, Khurai and the historical town of Vidisha on our way to Bhopal.

Day 20

Bhopal to Nagpur (350 kms, 8 hours)

Today you get to see places that you read about in history books! Drive through Hoshangabad, Itarsi and Betul as we travel towards Nagpur.

Day 21

Nagpur to Hyderabad (500 kms, 9 hours)

We burn the tarmac as we zip through the beautiful highways, crossing Nizamabad enroute to Hyderabad before we reach Bangalore.

Day 22

Hyderabad to Bangalore (570 kms, 11 hours)

This is it. The end of the tour as we head back home. The drive is long and we will reach Bangalore at night, exchanging goodbyes!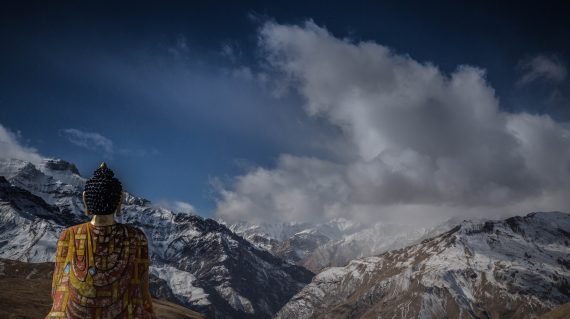 Click on the below menu to see the list of questions
Every tour is personally delivered by both our trip leaders, who will be your tour guides and trip leaders respectively. Along with this, if required you will be accompanied by a mechanic and a driver. Here is an intro to our team
It's a long tour that covers a large part of India. You will mostly drive through highways, but also a mix of stretch of off-road trails, broken tarmac, dirt roads etc.
We encourage our guests to experience the local cuisines of the destinations we travel to. In remote areas, we might not get options for eating different cuisines. We will ensure you get wholesome, tasty, and hygienic food wherever we go.
Yes, we recommend you carry at least 2 liters water per person every day.
We try to blend in homestays, hotels, and resorts in each destination to balance comfort with the local experiences. All your accommodations will be clean, hygienic, comfortable, and safe.
While riding, we should have access to public toilets/hotel toilets. But there will instances where there are none and you will have to answer nature's call in nature.
We carry a basic first aid box with us and encourage you to carry your own medicines as well. In case of an emergency, we take you to the closest available medical center. We would also request you to share any pre-existing medical conditions and allergies, if any with us.
All drivers are required to be 21 years of age at the time of the tour. You need to have held a license for at least 2 years and should have experience in driving on all kinds of terrain. During the tour, you will be driving through highways and paved roads but there will be places where we drive on snow, black ice, slush, gravel roads, broken tarmac, and dirt roads. Such long expeditions require a flexible, adaptable personality so that you can adjust in any kind of environment.
Yes, you can! If you are getting your personal vehicle for the tour then we will have to approve of it and decide whether its suitable for the terrains we will drive through.  In addition to this, the vehicle needs to be legally owned by you, or in case it is someone else's then a written authority from the owner along with the paperwork showing their ownership of the said vehicle is a pre-requisite. The vehicle needs to be able to comfortably accommodate your passengers and fit in luggage for the entire duration of the tour.
Through a wide network on vendors, we can get you the required rental vehicle you need and we don't charge anything for this service. To hire the rental vehicle,  you will need to be a minimum of 25 years of age, hold a valid driver's license, and should have driven a similar vehicle earlier. Your rental contract will directly with the vendor and Moto Overlanders has no part in it except for facilitating the discussion.
Here is the list of all documents you will need for the trip
Aadhar card
Original driver's license
Original Vehicle registration card
Vehicle insurance
Vehicle emission certificate
10 passport size photographs
If the vehicle is not registered under your name, then a letter of authority from the owner giving permission for you to use the vehicle
For rental vehicles, please ask for the registration, emission, insurance certificates along with a receipt from the vendor
Yes, but these meetings are not necessarily in person. Before the tour, we will get in touch with you through email/phone or face to face sessions, and brief you about things like what to expect during the trip, basic ground rules, things to pack, etc.
If it's a long tour then you will need to get your vehicle service just before you start your trip. Your tires need to be in good condition and if not, we recommend you to change them. If it's an emergency, you can also get your vehicle serviced during the tour as long as you don't hamper the tour schedule. All such expenses will be borne by you.
| Package | Trip Status | Price | |
| --- | --- | --- | --- |
| April 3, 2021 - April 24, 2021 | | | |