Adventure Spiti Self Drive Tour (12D/11N)
Our Spiti self drive tour takes you across an adventure drive covering places like Chitkul, Shimla, Kaza, Key, Hikkim, Chadrataal, Kibber, Langza, Chicham, and many more in Spiti valley.
Vacation Style

Holiday Type

Activity Level

Challenging

Min Group Size

Medium Group
All about the Adventure Spiti Self Drive Tour (12D/11N).
Did you know that the Upper Himachali region was once under the sea? Yes, millions of years ago the Tethys's sea surrounded the region and is home to some of the most stunning landscapes in the world. Our Spiti self drive tour takes you through some of these spots – Chitkul, Spiti Valley, and Jibhi valley- as we ride through the gorgeous terrains across Himachal Pradesh.
The Spiti valley and surrounding regions are one of the least populated regions in India and are the gateway to the northernmost reaches of the nation. Along the northern route from Manali, the valley lies in the North-Eastern section of the Indian state Himachal Pradesh and forms part of the Lahaul and Spiti district.
Lahaul and Spiti district is surrounded by high mountain ranges. The Rohtang Pass, at 13,054 feet (3,979 m), separates Lahaul and Spiti from the Kullu Valley. Lahaul and Spiti are cut off from each other by the higher Kunzum Pass, at 15,059 feet (4,590 m).[2] A road connects the two divisions but is cut off frequently in winter and spring due to heavy snow.
The valley is likewise cut off from the north up to eight months of the year by heavy snowfalls and thick icing conditions. A southern route to India proper is periodically closed for brief periods in the winter storms of November through June, but road access is usually restored a few days after storms end via Shimla and the Sutlej in the Kinnaur district.
Lahaul and Spiti district is surrounded by high mountain ranges. The Rohtang Pass, at 13,054 feet (3,979 m), separates Lahaul and Spiti from the Kullu Valley. Lahaul and Spiti are cut off from each other by the higher Kunzum Pass, at 15,059 feet (4,590 m).
Chitkul is a village in the Kinnaur district of Himachal Pradesh. During winters, the place mostly remains covered with snow and the inhabitants move to lower regions of Himachal. According to a recent study by the Centre of Atmospheric Sciences at IIT Delhi, Chitkul has the cleanest air in India.
Total kilometers for this adventure ~ 1,500
Road Conditions – Mix of tarmac, broken tarmac, dirt roads, snow, & black ice
Refund & Cancellation process for the Spiti Self Drive Tour
5% of the total amount to be deducted towards GST for any time cancellation
5% of the total amount paid on website or payment gateway link to be deducted as payment gateway charges
90% of the total amount to be refunded if canceled on or before 30-May-2021
50% of the total amount to be refunded if canceled on or before 30-June-2021
No refunds if canceled on or after 15-July-2021
No shows will lead to Zero refunds
Refunds would be processed and settled within 30 days from the date of cancellation
Cancellation due to any Force Majeure or natural calamity would lead to rescheduling of the North East India tour
**All tariffs are on a per-person basis**
The tour package inclusions and exclusions at a glance
What is included in this tour?
Items that are included in the cost of tour price.
Hotel stay on twin sharing basis
Deluxe camp stay on twin sharing basis
Breakfast, Lunch, & Dinner on all days
Morning tea, afternoon tea, evening tea, and light snacks
Pick up & drop to and from Chandigarh airport/railway station to the hotel
Lead SUV with Moto Overlanders tour leader & tour manager
Emergency food supplies, first aid kit in the lead vehicle
Limited stock of water, snacks, etc
Tire inflator and puncture repair kit in the lead vehicle
Route planning and trip management
Moto Overlanders goodies
Assistance in renting self-drive vehicles in Chandigarh
What is not included in this tour?
Items that are not included in the cost of tour price.
Your flights/trains to and from Chandigarh
Vehicle rentals, fuel, tolls, parking fee, and other vehicle-related costs
Any additional food item not mentioned in the Includes section
Single room accommodations. Room upgrades
Any kinds of insurance
5% GST
Alcohol, cigarettes, and personal items
Early check-in or late checkout at the hotels
Traffic fines due to wrong driving
Fees for activities
Liability for change in itinerary due to reasons beyond our control like change in flight and train schedule; cancellation of flights/trains, political disturbances, natural phenomena, etc.
Day 1

Arrive in Chandigarh

It's time for you to get to Chandigarh from where the Spiti self drive tour begins. Once you reach, we help you get your SUV, check into your hotel, and brief you about the itinerary.

If you are from Chandigarh, then you assemble at a designated meeting point for the pre-drive briefing where we discuss the plan for Day 2.

Day 2

Chandigarh to Narkanda (180 kms, 7 hrs)

The first drive of the tour is to Narkanda as we leave Chandigarh after breakfast and cover 180 kms in the day. It's a hot drive as we travel across flatlands, mostly through national highways, and reach Narkanda in the evening. We check into our hotels and break for the day.

Day 3

Narkanda to Chitkul (190 kms, 7 hrs)

Another long day. Just 190 kms to cover but it will take around 7 hours to reach Chitkul. The beautiful village is the last publicly accessible town near the Chinese border. We drive through narrow roads, crossing wooden bridges, and overlooking deep gorges. Reach Chitkul in the evening and relax.

Post that, we take a stroll around the village, spend some time by the river, and indulge in some selfie shots!

Day 4

Stay in Chitkul

Wake up early to a dazzling sunrise, and then have breakfast in the Chitkul village. It's a small area that can be covered by a walk. We get to visit the local cafes, temples, and hang out near the river.

There are a couple of sights to be covered near Chitkul and we can do so either by a long walk or we hop into our vehicles and drive around the village.

Day 5

Chitkul to Tabo (200 kms, 8 hrs)

It's time to head towards the cold desert as we travel to the Spiti valley. Nako is our stopover destination before heading to Kaza. The small sleepy town does have a few interesting sites to cover.

Places to visit in Tabo include the Tabo Monastery and the villages of Needang and Kurith.

On the way to Tabo, we first head to the Gue Monastery which is home to a 500-year-old mummy. Drive through narrow dirt tracks to reach the monastery and take pictures of the mummy and the surrounding mountains.

Day 6

Tabo to Kaza (50 kms, 3 hrs)

It's going to be a short drive but before we head into Kaza, we first visit Dhankar. Dhankar village is home to the Dhankar monastery and a trip to Spiti valley isn't complete without visiting it. Located 30 kms from Tabo, Dhankar monastery is a key highlight of the Spiti self drive tour.

Once we are done with the monastery, we continue towards Kaza and reach there in about 2 hours from Dhankar. On the way, we take pictures on the Attargo bridge, see the rain trees, etc. Once the hotel, check-in is done, we have our lunch and go on a walking tour of the Kaza market. Time for some hot chai and snacks at the end of the walk.

Day 7

Stay in Kaza

A busy day lies ahead as our itinerary includes visiting places like Lidang, Gangdo, Komic, Hikkim, Langza, Chicham, Kibber, Sumling and the famous Key Monastery.

Covering all these places will take us the whole day and our lunch will be in a local restaurant on our route. It's one of the most adventurous days of the Spiti self drive tour but one, which will get you tons of photos and memories.

Day 8

Stay in Kaza

Another long day ahead. Right after breakfast, we head to Chandrataal which is about 80 kms from Kaza. The roads might not be in great shape so be prepared to hike a bit to get to the lake.

On the way, we also explore places like Losar, Rangrik, Hansa, Hal, and Pangmo Khas. Lunch will again be served in a local roadside restaurant.

Day 9

Kaza to Kalpa (210 kms, 7 hrs)

Time to exit Spiti valley! Another long day ahead as we cover 215 kms across 7 hours to reach Kalpa. This is a stopover destination on our way to the beautiful Jibhi valley.

Day 10

Kalpa to Shimla (240 kms, 8 hrs)

We set out of Kalpa right after breakfast. Be wary of shooting stones as we make our way down into Shimla. The drive will span across 4 hours and we reach our stay site in the evening.

If we have free time, we head to The Mall road, an iconic destination in Shimla

Day 11

Shimla to Chandigarh (120 kms, 5 hrs)

Time to get back to Chandigarh and we check out of our hotels in Shimla after breakfast. After lunch on the way, we reach our Chandigarh hotels in the evening.

We take this time to explore a bit of Chandigarh and its street food in the evening. If you want, you can return your rental SUVs to the dealers.

Day 12

Depart from Chandigarh

This is the last day of the tour. All the rental SUVs will need to be returned and post check out, you can leave for your home city.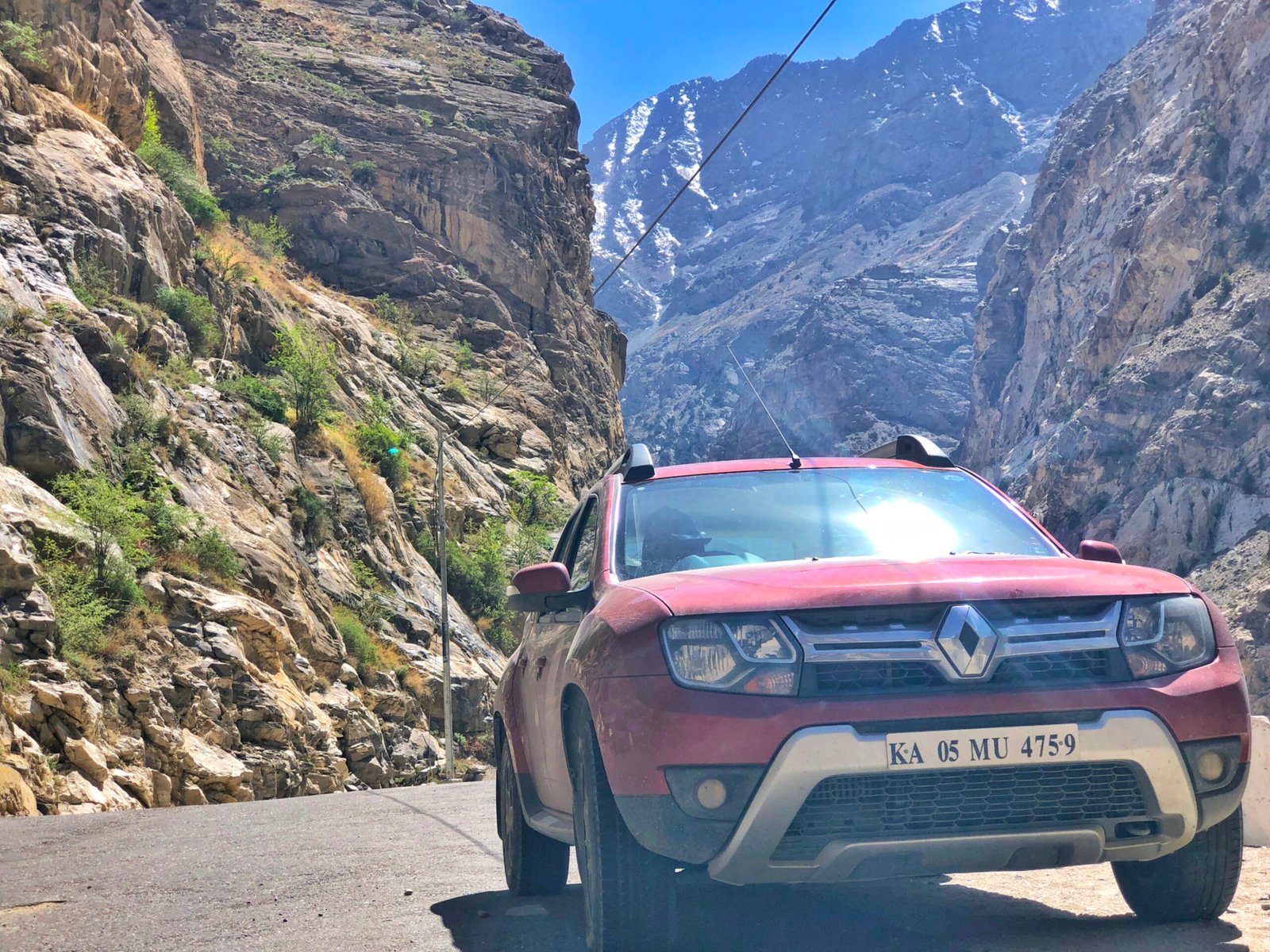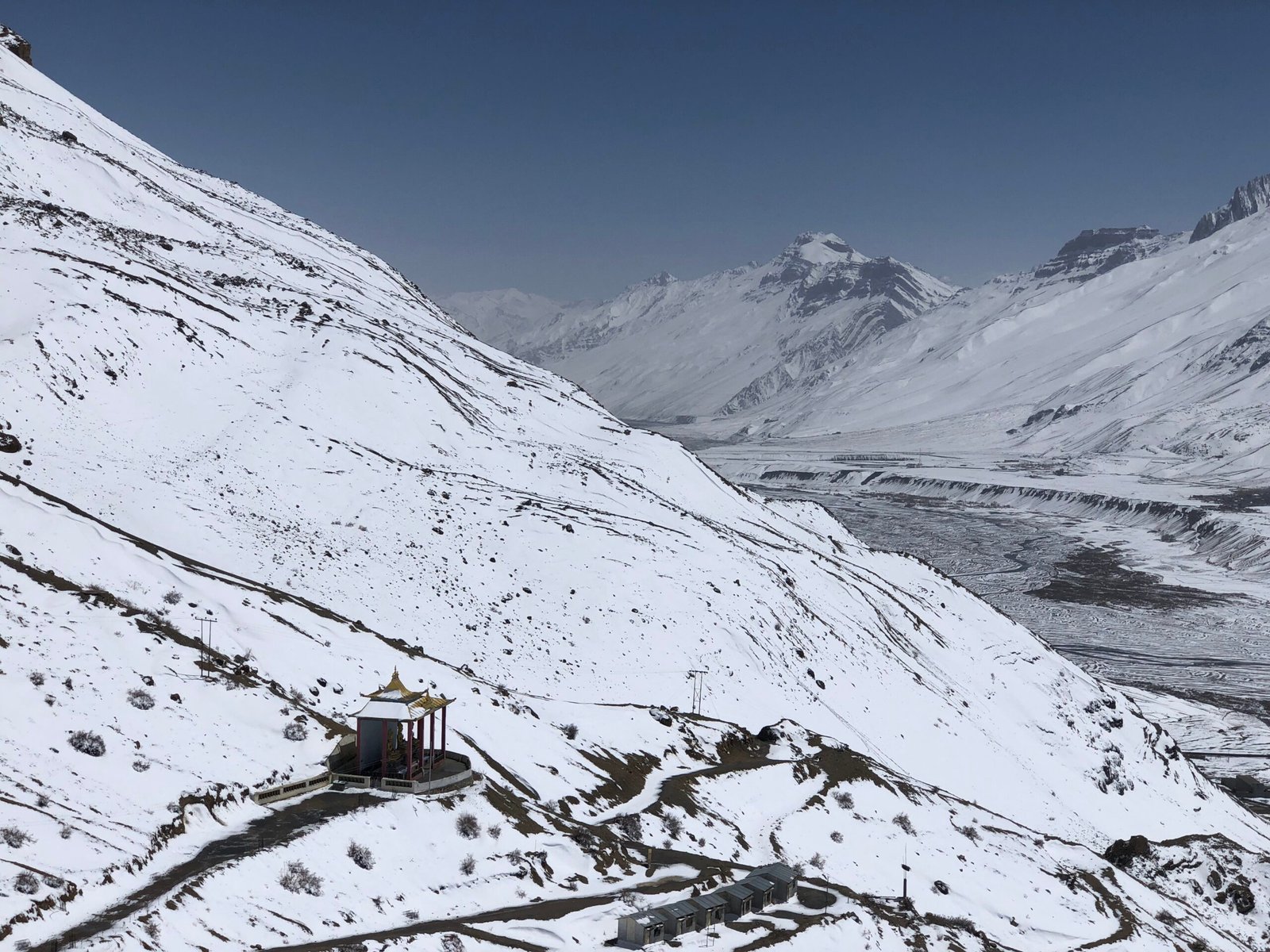 Click on the below menu to see the list of questions
Every tour is personally delivered by both our trip leaders, who will be your tour guides and trip leaders respectively. Here is an intro to our team
Yes. In Chandigarh, we can arrange for any vehicles that you need.
We recommend vehicles that have high ground clearance and a minimum engine capacity of at least 1,200 cc. Since you will drive across off-road terrains, the car should have the capacity to take on such roads, carry the weight of passengers and luggage, etc. Ideally, something equal to or better than a mini SUV will do the job.
We encourage our guests to experience the local cuisines of the destinations we travel to. In remote areas, we might not get options for eating different cuisines.
During our Spiti self drive tour, we will ensure you get wholesome, tasty, and hygienic food wherever we go. If you are from outside India, here's a guide to get you going.
Roads throughout Himachal Pradesh vary by region. You will be driving through a mix of highways, mountains roads with tarmac, dirt roads, snow roads, broken tarmac, and off-road stretches.
To make our tours eco-friendly, we do not encourage using packaged drinking water. We recommend that you carry your own water bottles and refill them in every hotel we stay in. However, we will keep a supply of water with us in case of emergencies.
Our Spiti self drive tour is designed to blend in homestays, hotels, camping sites, and resorts in each destination to balance comfort with the local experiences. All your accommodations will be clean, hygienic, comfortable, and safe.
While driving, we should have access to public toilets/hotel toilets. But there will instances where there are none and you will have to answer nature's call in nature.
We carry a basic first aid box with us and encourage you to carry your own medicines as well. In case of an emergency, we take you to the closest available medical center. We would also request you to share any pre-existing medical conditions and allergies if any with us
Here is the list of all documents you will need for the trip
Original Aadhar card
Original driver's license
10 passport size photographs
Yes, but these meetings are not necessarily in person. Before the tour, we will get in touch with you through email/phone or face to face sessions, and brief you about things like what to expect during the trip, basic ground rules, things to pack, etc.
| Package | Trip Status | Price | |
| --- | --- | --- | --- |
| October 17, 2021 - October 29, 2021 | | | |