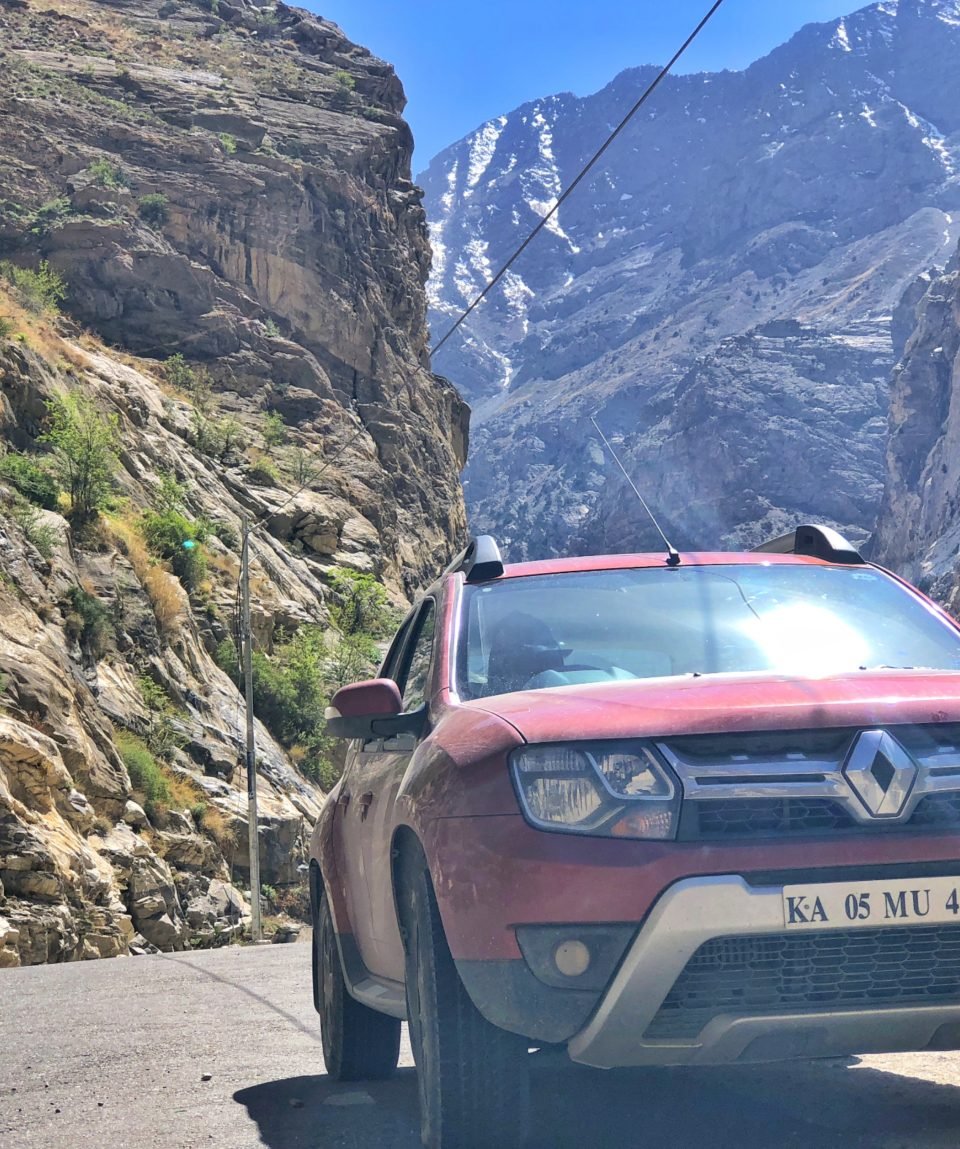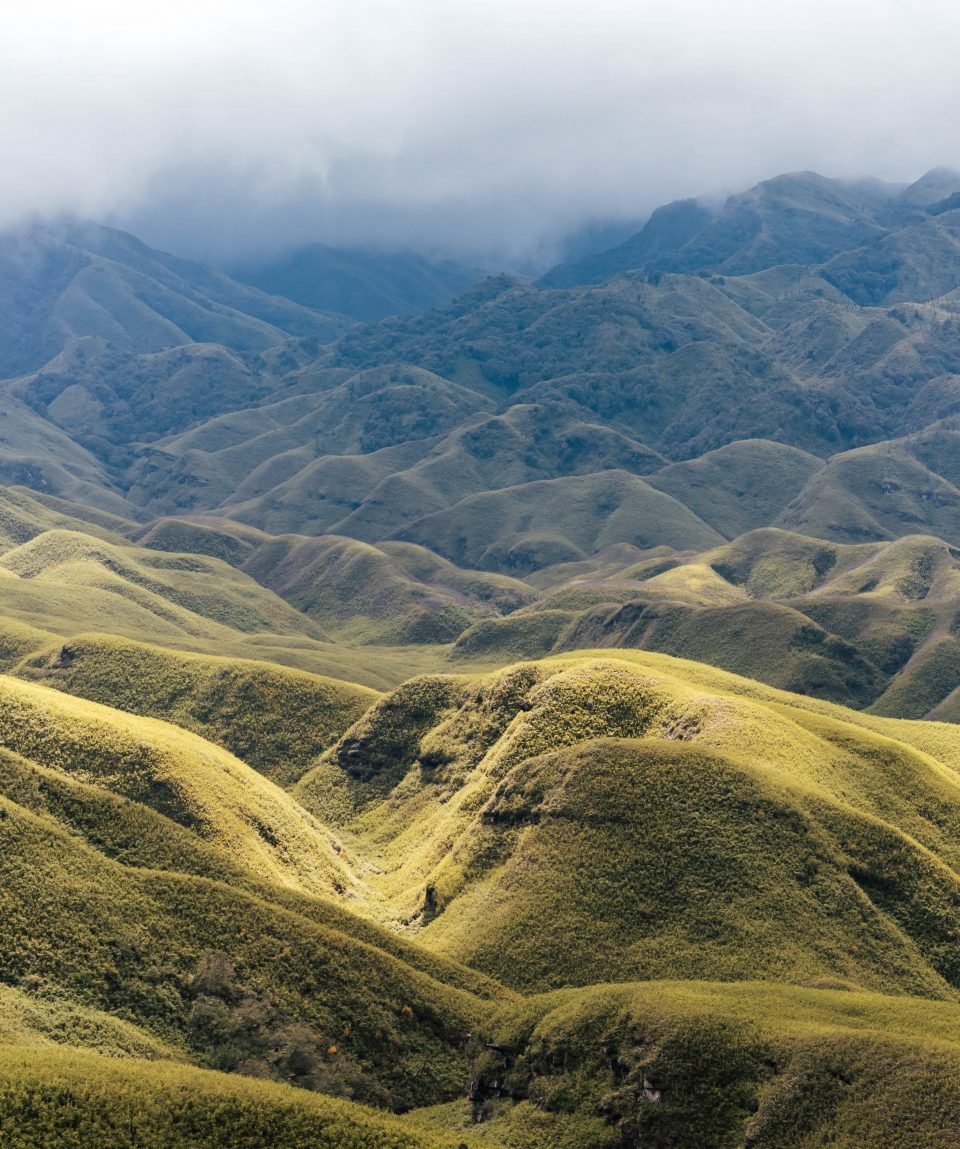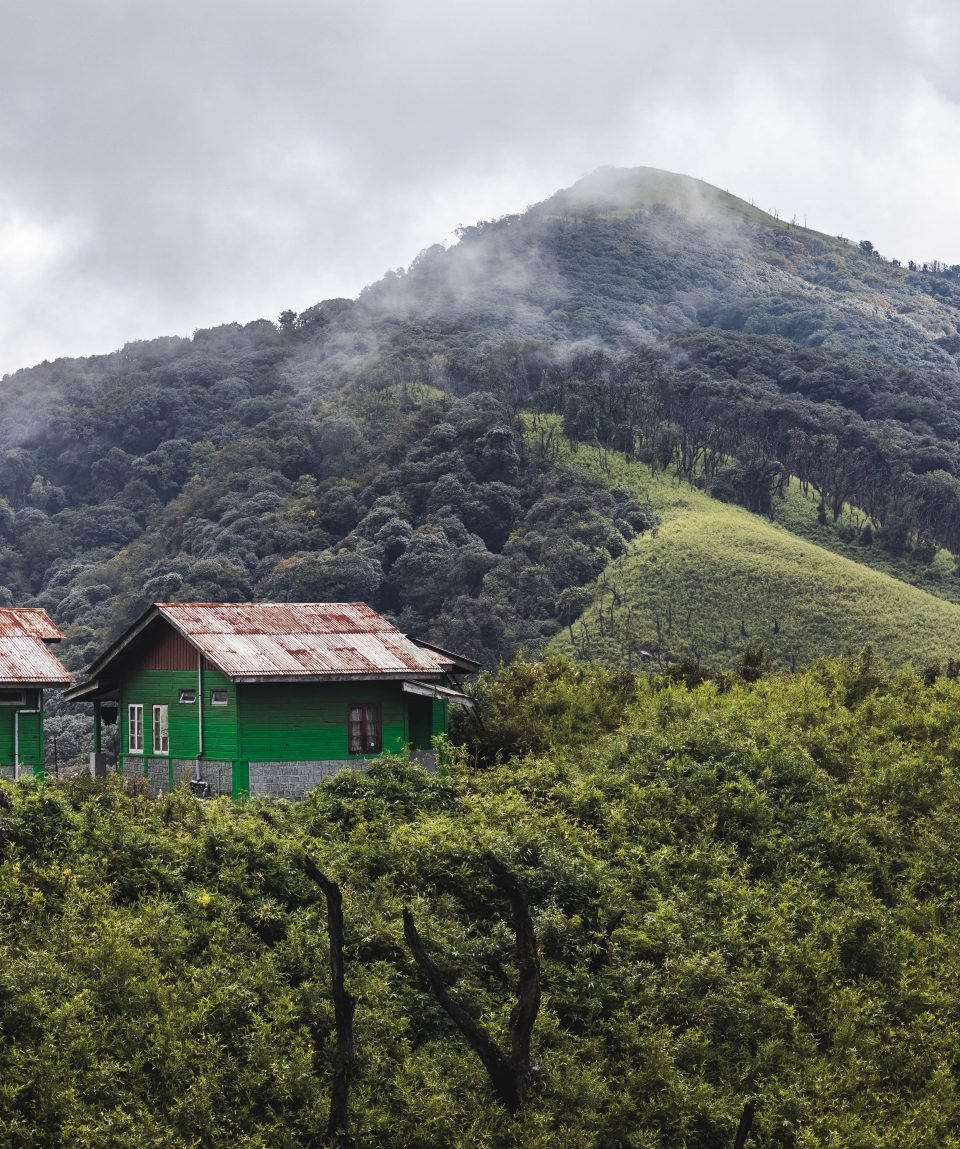 The Northeast Challenge SUV Tour (35D/34N)
Our 35-day northeast SUV tour helps you experience an overland adventure trip like no other as you traverse through incredible landscapes and challenging trails.
Vacation Style

Holiday Type

Min Group Size

Medium Group
All about the The Northeast Challenge SUV Tour (35D/34N).
Our Northeast challenge SUV tour explores the Eastern Himalayan state of Arunachal Pradesh, Assam, Meghalaya, Manipur, and Nagaland, and their lesser-known cultures and pristine environs.
Assam is the gateway to the Northeast and the most populated city in the region is its capital city, Guwahati. The state is famous for its colorful festivals, simple yet delicious cuisine, the mighty Brahmaputra river, and vibrant culture.
Arunachal Pradesh is a land full of mystique and hardly explored by local tourists. Called the Land of the Dawn lit mountains, Arunachal Pradesh is a giant patch of green and white on the map. Most of Arunachal Pradesh's terrain consists of deep valleys flanked by highland plateaus and ridges that rise to the peaks of the Great Himalayas.
Located about 29 km from MacMahon Line (that separates India from China), the breathtakingly beautiful Mechuka Valley lies in the West Siang district of Arunachal Pradesh. With a name that literally means the medicinal water of snow, this surreal valley has picture-postcard views of snow-capped peaks, vast meadows, and evergreen pine forests. Until recently, the bowl-shaped valley was known only for its airfield – it was one of the crucial strategic locations during the 1962 war with China – and became accessible by road only a decade ago.
Kibithoo is the easternmost motorable point of India, where the curvy road seems to disappear into the cloudy mountains dotted with tall pine trees. 18 kms further from Dong, towards the China border, Kibithu is a secluded, underdeveloped village that is blessed with natural beauty. From the top of the village, you should be able to see the Chinese Army bunkers on the other side of the border! The quaint hamlet has a mountainous landscape that is dotted with lush green pine forests and sprawling agricultural green lands. Kibithu is a landslide area and is open only 2-3 days a week for vehicle movement.
Kohima is the state capital and the largest inhabited area of Nagaland. It is the land of the Angami tribe and was named after the wild Kewhi flower which grows in the mountains. Kohima is located at an altitude of 1500m and offers a beautiful view of the lofty Japfu Peak and the surrounding Naga Hills. The quaint town has become a popular travel destination in recent years as it hosts thousands of visitors every year during the colorful Hornbill Festival organized by the tourism department in the first week of December.
Meghalaya is often referred to as the Abode of Clouds and is a crown jewel of the North-Eastern states of India. The ever-growing tourist hotspot can wow you with its stunning waterfalls, pleasant climate, gorgeous valleys, lakes, caves, and lively culture. However, the focal point of tourism seems to be the numerous, scenic waterfalls scattered all over the hill region, and these attract thousands of people to the heavenly state each day.
Total kilometers for this adventure ~ 4,500
Driving Days – 24
Road Conditions – Mix of tarmac, dirt roads, broken tarmac, snow, & black ice
**All tariffs are on a per-person basis**
The tour package inclusions and exclusions at a glance
What is included in this tour?
Items that are included in the cost of tour price.
Stay for all dates on twin sharing basis
Breakfast and dinner on all days
SUV, fuel, tolls, permits
Experienced drivers during the tour
Moto Overlanders expert team
Inner line permits
GST
What is not included in this tour?
Items that are not included in the cost of tour price.
Your flights/trains to and from Guwahati
Lunch and snacks, unless specified in the Includes
Single room accommodations
Alcohol, cigarettes, and personal items
Anything not mentioned in the includes list
Early check-in or late checkout at the hotels
Entry fee at monuments
Liability for change in itinerary due to reasons beyond our control like change in flight and train schedule; cancellation of flights/trains, political disturbances, natural phenomena, etc.
Day 1

Arrive in Guwahati

The first day of the tour is for you to reach Guwahati and check in to your hotels. You can spend the day exploring the Kamakhya temple, Brahmaputra river, and eat some local cuisine.

Day 2

Guwahati to Bomdilla (270 kms, 8 hours)

Drive through Guwahati onto the national highways as we travel across the Brahmaputra river towards Kalaktang, Rupa, and finally Bomdilla. This is an offbeat route that goes through rural areas, off-road stretches, and village roads.

Day 3

Bomdilla to Tawang (180 kms, 6 hours)

After breakfast, we journey through Bomdilla town towards Tawang. On the way, we cross the Sela Pass – altitude 14,000 feet! The drive won't be easy as we battle cold weather, snow, and the threat of AMS at those altitudes. But our highly experienced team knows exactly how to tackle these situations.

Day 4

Stay in Tawang

A busy day that will be spent exploring sights in Tawang like the Tawang monastery, War Memorial, Zemithang, Madhuri Lake, Bumla Pass, and much more.

Day 5

Tawang to Dirang (135 kms, 5 hours)

Time to head back and Dirang will be our first stopover on the way. After crossing the Sela Pass yet again, we take a rest day in Dirang. In the evening, we take a stroll through Dirang market and/or drive to the Dirang Monastery.

Day 6

Dirang to Tezpur (200 kms, 7 hours)

Time to go down into the flatlands as we ride the dusty roads towards Tezpur. The city is rich in Ahom culture and a great spot to chill by the Brahmaputra.

Day 7

Tezpur to Ziro (280 kms, 9 hours)

From the bustling city, we head into the offbeat villages of Arunachal Pradesh. Ziro is a settlement of the Apatani tribe and has become a major tourist attraction in the last decade or so.

Day 8

Stay in Ziro

Hope you got a good night's sleep, as today will be spent exploring Ziro village and indulging in the local cuisine, cultures and folk lores.

Day 9

Ziro to Daporijo (180 kms, 8 hours)

An offbeat trail, this one will take some time to complete as we drive at an average of 20 kmph! But the journey is worth it as we drive across the rural parts of the state and witness how the locals live their lives.

Day 10

Daporijo to Aalo (160 kms, 8 hours)

Another long day as we drive through the rural parts, off road stretches and dusty village roads to reach Aalo in the evening.

Day 11

Stay in Aalo

Chll by the Siyom river or walk through the dusty lanes of the village. The day will be spent exploring Aalo and the surrounding areas. Indulge in local food or get to know the local betters.

Day 12

Aalo to Mechuka (190 kms, 6 hours)

We journey further into Northeast Arunachal to our next destination, Mechuka. The gorgeous destination is known for stunning landscapes, untouched beauty and lovely people. The drive can get bumpy as the 190 kms journey takes about 6 hours to complete.

Day 13

Stay in Mechuka

Mechuka valley is a famous spot to experience natural beauty and today we explore a bit of it. Visit the Samten Yongcha monastery to get to know the local culture and spend time interacting with the villagers to know more about the stories of Mechuka.

Day 14

- Mechuka to Aalo (190 kms, 6 hours)

The drive back is guaranteed to be nostalgic as you are sure to miss Mechuka. Aalo will be our stop over on the way to Eastern Arunachal.

Day 15

Aalo to Roing (200 kms, 5 hours)

Roing is the district HQ of the Lower Dibang Valley and the last major town in the north-eastern frontier. On the way we get to cross the Bamjir Bridge on the mighty Brahmaputra.

Day 16

Stay in Roing

Roing is not a typical tourist destination but if you like rustic experiences then this is the place to be. Today, you will explore the city and the off road trails all around it.

Day 17

Roing to Anini (230 kms, 5 hours)

Anini is a small settlement near the Dibang wildlife sanctuary and a rustic old village. But it presents breath-taking views of the mountains and pristine valleys.

Day 18

Stay in Anini

Time to explore Anini valley and relax by the Dri river that flows close to the village. For the adventures ones, you can explore the dirt trails near the village.

Day 19

Anini to Roing (230 kms, 5 hours)

We drive back the same way we came from and on the way we stop to soak in the sights. Lunch will be on the way before we reach Roing during late afternoon.

Day 20

Roing to Kibithu (290 kms, 9 hours)

Kibithu is known as one of the first places to experience sunrise in India and we will spend 2 nights in the heavenly abode. The trip from Roing to Kibithoo won't be easy and the 300 kms journey will take around 9 hours to complete.

Day 21

Stay in Kibithu

We use the day to explore the village and possible trek to Dong Valley, the place that experiences India's first sunrise. If you aren't up for a trek, we hang around the village and relax.

Day 22

Kibithu to Tezu (220 kms, 8 hours)

Tezu is the HQ of the Lohit district and the 5th largest town in the state. On our way to Nagaland, we make a stop in Tezu as the trip lasts over 8 hours.

Day 23

Tezu to Dibrugarh (180 kms, 4 hours)

From Arunachal, we make our way into Assam once more to Dibrugarh that is part of Upper Assam. It's a fairly large city and we make a one night stop here on our way to Nagaland. The journey is short and this should give us sufficient time to explore the city and have a traditional Assamese meal.

Day 24

Dibrugarh to Mokukchang (200 kms, 7 hours)

Time to pack once again as we travel towards Mokukchang, a town in Nagaland famous for its Christmas celebrations. It is also the cultural hotspot of the Ao tribe!

Day 25

Stay in Mokukchang

Longkhum, Ungma Village, Chuchuyinlang village, and Molung village are some of the places we can drive out to during our stay in Mokukchang.

Day 26

Mokukchang to Kohima (150 kms, 6 hours)

From the small town of Mokukchang, we travel to Kohima, the capital city of Nagaland. It is known for being one of the places that saw the bloodies battles during World War II – The Battle of Kohima.

Day 27

Stay in Kohima

No trip to Kohima can be completed without visiting the Kohima War cemetery dedicated to soldiers of the 2nd British division of the Allied Forces who lost their lives in the battle. From there we move on to places like Touphema village, Khonoma village and the Shilloi lake.

Day 28

Kohima to Imphal (140 kms, 5 hours)

From Nagaland, we travel to Manipur's capital city, Imphal. The journey isn't too long and we should reach Imphal in the afternoon giving us enough time to see the city in the evening. Try local delicacies in the restaurants and relax in the hotel.

Day 29

Stay in Imphal

After breakfast, we begin our journey towards Kangla Fort and then towards Loktak Lake, the largest freshwater lake in Northeast India. It is famous for its floating islands and also contains a floating national park!

Day 30

- Imphal to Diphu (240 kms, 9 hours)

The stay in Manipur comes to an end and we travel towards Assam once more. Our tour takes us to Diphu which is a stopover on our way to Jowai in Meghalaya. The drive might take up the whole day and after reaching Diphu, we relax in our hotels

Day 31

Diphu to Jowai (240 kms, 7 hours)

Jowai is the HQ of West Jaintia hills district and home to the Pnar tribe. We travel here to pay a visit to the stunning Krang Shuri waterfalls!

Day 32

Jowai to Cherrapunji (110 kms, 4 hours)

Cherrapunji is one of the wettest places on earth and blessed with numerous gorgeous waterfalls. We travel from Jowai, stopping for a few hours in Dawki and then reaching Cherrapunji in the evening. On the way, we can also cover a few of the regions waterfalls.

Day 33

Cherrapunji to Shillong (60 kms, 2 hours)

One of the shortest drives of the tour – this takes less than 2 hours to complete. We travel through the hilly region of Cherrapunji to the bustling city of Shillong. We can cover the Elephant Falls and Shillong peak on the way to the city. In the evening, we take a walk through Ward's Lake and have dinner in Police Bazaar.

Day 34

Shillong to Guwahati (100 kms, 3 hours)

This is the last day of the trip. After breakfast, we checkout of our hotel and head back to Guwahati. On the way back, we can explore Umiam Lake and have lunch in Nongpu.

Day 35

Depart from Guwahati

All SUV's will need to be returned and post check out, you can proceed to the airport/station.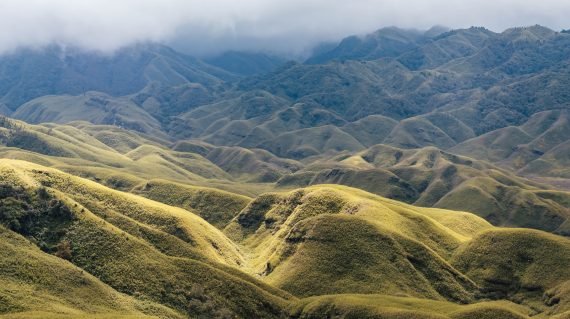 Click on the below menu to see the list of questions
Every tour is personally delivered by both our trip leaders, who will be your tour guides and trip leaders respectively. Along with this, if required you will be accompanied by a mechanic and a driver. Here is an intro to our team
We encourage our guests to experience the local cuisines of the destinations we travel to. In remote areas, we might not get options for eating different cuisines. We will ensure you get wholesome, tasty, and hygienic food wherever we go. If you are from outside India, here's a guide to get you going.
The northeast region of India has a mix of different landscapes, from the flatlands of Assam to the mountain passes of Arunachal. During this tour, you will travel through highways, off road stretches, village roads, broken asphalt – basically any kind of terrain might come our way.
Yes, we recommend you carry at least 2 liters water per person every day.
We try to blend in homestays, hotels, and resorts in each destination to balance comfort with the local experiences. All your accommodations will be clean, hygienic, comfortable, and safe.
While driving, we should have access to public toilets/hotel toilets. But there will instances where there are none and you will have to answer nature's call in nature.
Different countries and companies have their own policies, but you should pick one that covers you for your entire period of travel. The policy should also cover you for riding motorcycles, unexpected curtailment of the holiday, medical expenses arising overseas, loss or damage to luggage & property, and personal liability claims against the participant and emergency evacuation. We highly recommend this for foreign citizens.
We carry a basic first aid box with us and encourage you to carry your own medicines as well. In case of an emergency, we take you to the closest available medical center. We would also request you to share any pre-existing medical conditions and allergies if any with us.
All drivers are required to be 21 years of age at the time of the tour. You need to have held a license for at least 2 years and should have experience in driving on all kinds of terrain. During the tour, you will be driving through highways and paved roads but there will be places where we drive on snow, black ice, slush, gravel roads, broken tarmac, and dirt roads. Such long expeditions require a flexible, adaptable personality so that you can adjust in any kind of environment.
Yes, you can! If you are getting your personal vehicle for the tour then we will have to approve of it and decide whether it's suitable for the terrains we will drive through.  In addition to this, the vehicle needs to be legally owned by you, or in case it is someone else's then a written authority from the owner along with the paperwork showing their ownership of the said vehicle is a pre-requisite. The vehicle needs to be able to comfortably accommodate your passengers and fit in luggage for the entire duration of the tour.
Here is the list of all documents you will need for the trip
Aadhar card
Original driver's license
Original Vehicle registration card
Vehicle insurance
Vehicle emission certificate
10 passport size photographs
If the vehicle is not registered under your name, then a letter of authority from the owner giving permission for you to use the vehicle
If it's a long tour then you will need to get your vehicle service just before you start your trip. Your tires need to be in good condition and if not, we recommend you to change them. If it's an emergency, you can also get your vehicle serviced during the tour as long as you don't hamper the tour schedule. All such expenses will be borne by you.
| Package | Trip Status | Price | |
| --- | --- | --- | --- |
| March 12, 2021 - April 15, 2021 | | | |
| October 1, 2021 - November 4, 2021 | | | |
| November 21, 2021 - December 25, 2021 | | | |