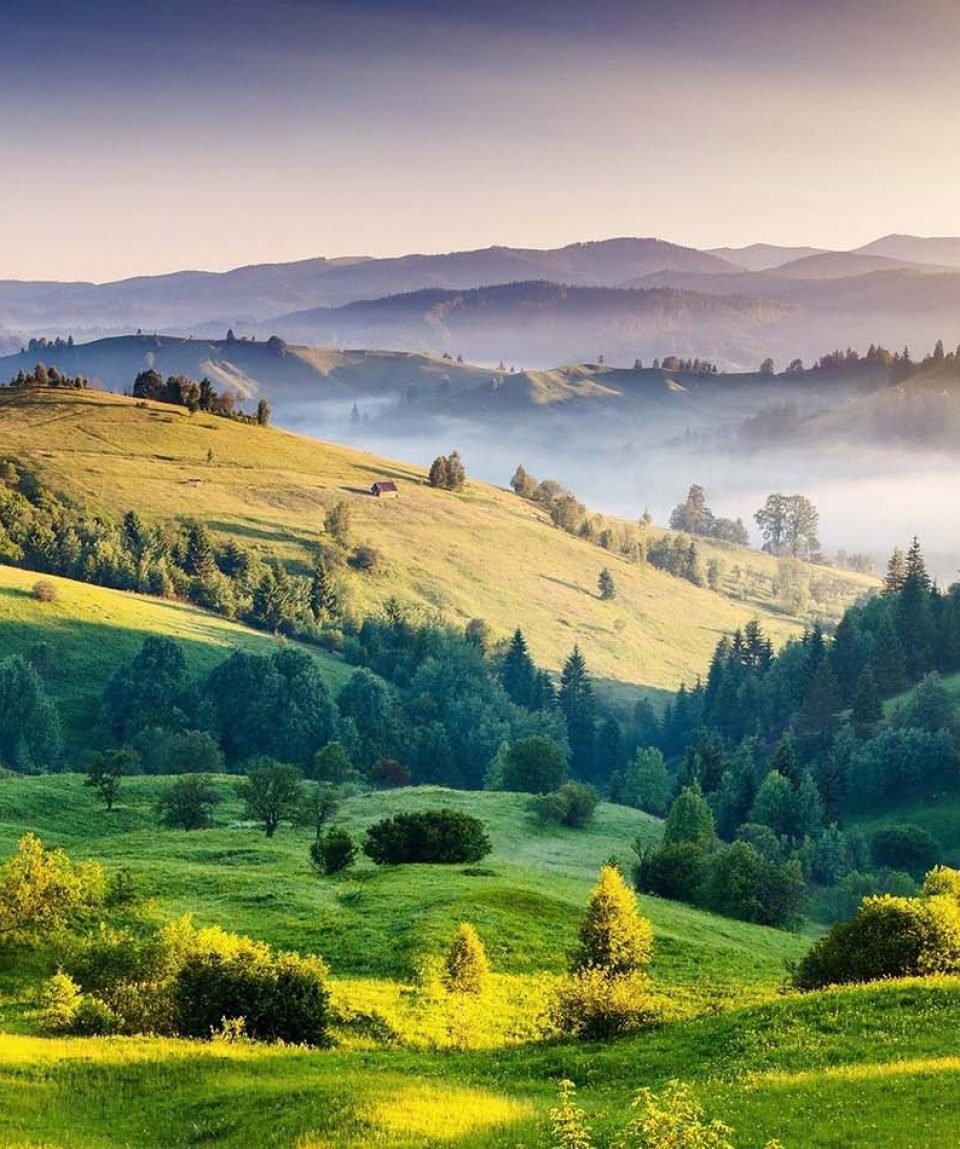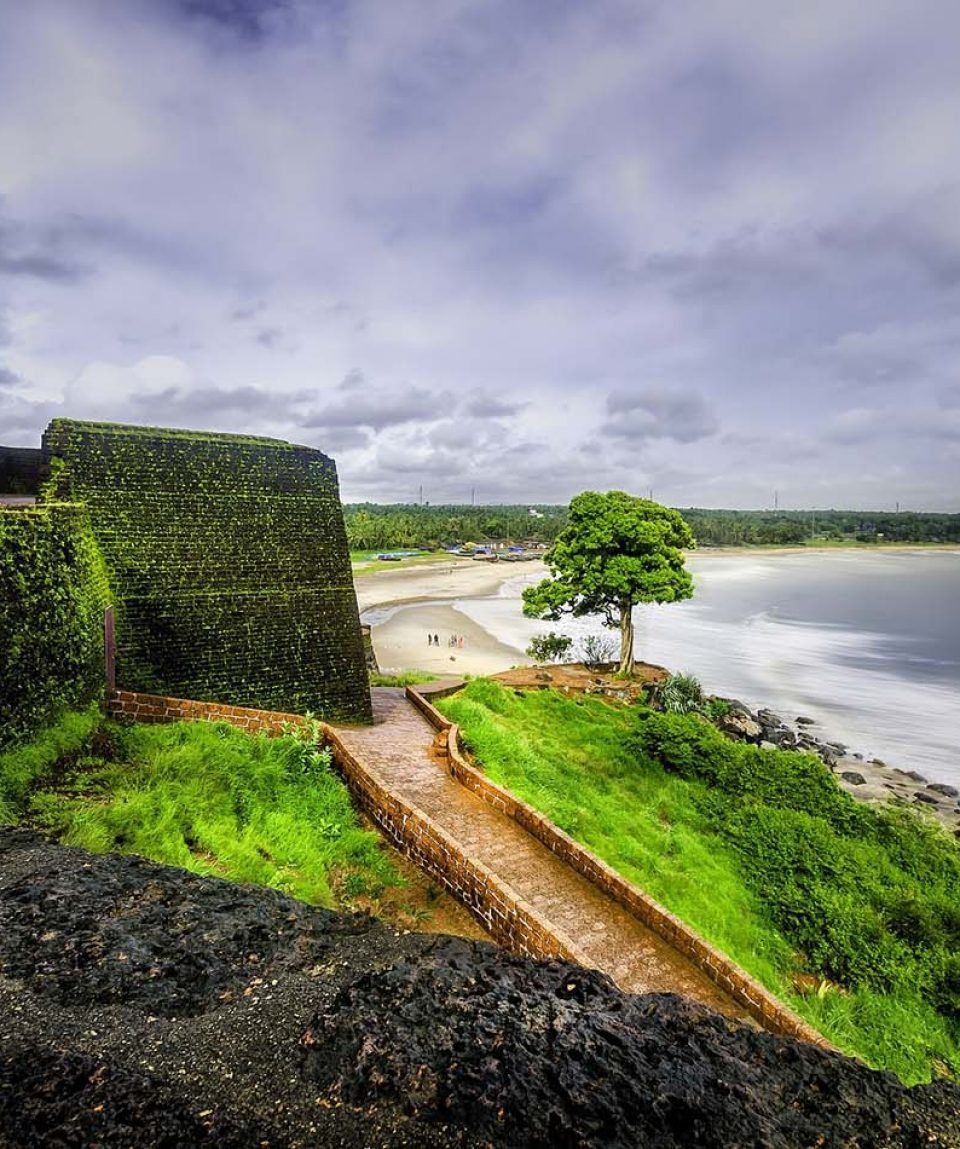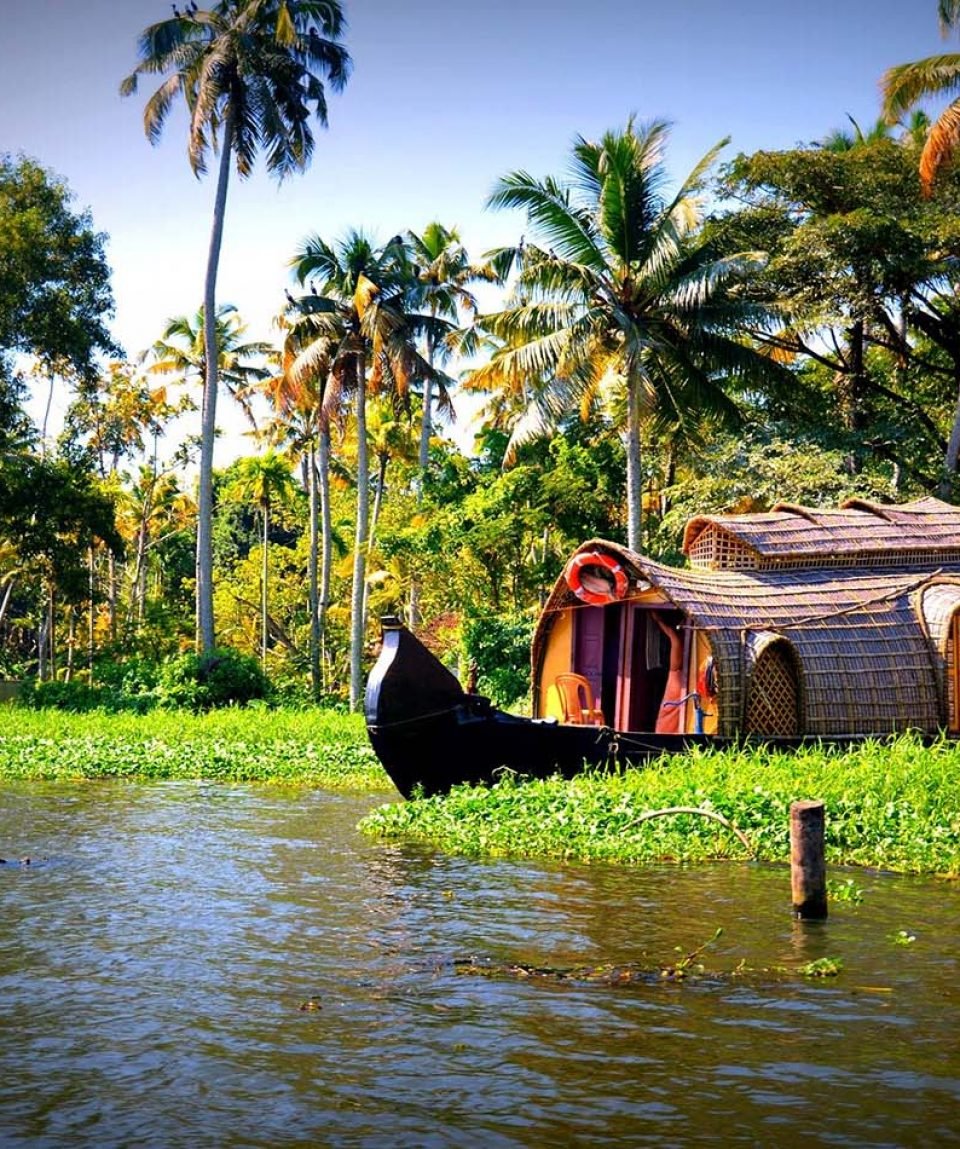 Best of Southern India SUV Tour (18D/17N)
Fabulous heritage, stunning landscapes, teeming wildlife, and culinary delights – the Southern Indian states are packed with experiences that will last a lifetime!
Vacation Style

Holiday Type

Beach

Estates

Luxury

Wildlife

Family, Jungle

Activity Level

Fairly Easy

Min Group Size

Small Group
All about the Best of Southern India SUV Tour (18D/17N).
Older than the Himalaya mountains, the mountain chain of the Western Ghats represents geomorphic features of immense importance with unique biophysical and ecological processes.
Valparai is a serene destination with stunning, lush green tea estates and pristine waterfalls. Kodaikanal is another immensely popular hill town located in Tamil Nadu about 5 hours from Munnar. The name translates to 'Gift of the forest' and the destination is blessed with granite cliffs, forested valleys, lakes, waterfalls, grassy hills, and colonial architecture.
Kochi is full of Dutch influences with brightly colored buildings and massive churches. The bustling city is full of historic sites and a cuisine that will have you wanting more and more. Located close to it is Kumarakom, which is a popular tourist site with stunning backwaters and luxury resorts.
Kovalam – breathtakingly beautiful – a haven of peace and tranquility – the idyllic tourist destination in God's own country. Kovalam offers an excellent diversity with Kovalam beach to suit all desires and occasions. Three curve shaped beaches, alienated by stony outcroppings, from the major attraction of this coastal resort.
Mysore is rich in culture, heritage, and ancient buildings and we take you through a guided city tour to explore the palaces, local markets, and temples around the small city. Located close to Mysore is the wildlife hotspot of Kabini, known for tigers, leopards, and black panthers. Enjoy an exciting safari experience that will bring you closer to the Indian wildlife and if you are lucky, you might spot the big cats there.
**All tariffs are per person**
Total miles for this adventure ~ 1,500
Driving Days – 12
Road Conditions – Mix of tarmac, broken tarmac, and dirt roads
SUV's we provide
Interested in motorcycle tours? Click here to see all our motorcycle tours.
The tour package inclusions and exclusions at a glance
What is included in this tour?
Items that are included in the cost of tour price.
Stay for all dates on twin sharing basis
Breakfast, lunch, and dinner on all dates
Daily tea, coffee, cold drinks, and packaged water
Well-trained professional driver
Services of English speaking guide
Moto Overlanders trip leader
Cost of SUV rental and fuel
All transfers
Permits, road tolls, and parking fees
Goods & Services Tax for all services rendered
Optional Add-Ons 
Single room accommodation – $800
Children less than 7 years old – $1,000
What is not included in this tour?
Items that are not included in the cost of tour price.
Your flights, visa charges, etc.
Any additional meals
Travel insurance and other emergencies
Single room accommodations
Alcohol, cigarettes, and personal items
Gratuities
Anything not mentioned in the includes list
Early check-in or late checkout at the hotels
Camera/video fee at monuments
Entry fee at monuments
Safari charges for Kabini/Bandipur Tiger Reserve
Day 1

Arrive in Bangalore

The first day of the tour is for you to reach Bangalore and check in to your hotels. Today you will spend time with your tour leader who will answer any questions you might have and introduce you to the tour.

Day 2

Stay in Bangalore

After a hearty breakfast, you will take a small trip around the city to get used to the traffic in India. It will be an interesting experience as you figure out the road rules, unsaid rules and dynamics of our roads. After your riding experience, we have lunch and then you have the rest of the day to yourself.

Day 4

Kabini/Bandipur to Valparai (200 miles, 9 hrs)

From the dense jungles, we head to Valparai – a quaint town famous for its manicured tea estates. We drive through village roads, valleys before climbing the Western Ghats to reach Valparai.

Day 5

Stay in Valparai

Breathe in the fresh air, and enjoy the views of gorgeous tea estates right outside your room. Walk around the small market and shop for knick-knacks. Or we could drive up to a waterfall or visit a tea factory.

Day 6

Valparai to Kumarakom (115 miles, 6.5 hrs)

From the mountains, we now drive down the sea level and spend the next two days in the famous Kerala backwaters. Kumarakom is a gorgeous waterside retreat with beautiful resorts and stunning views.

Day 7

Stay in Kumarakom

We drive to Kochi and explore the sights in this bustling city. It has been a port since 1341 when a flood carved out its harbor and opened it to Arab, Chinese and European merchants. Sites reflecting those influences include Fort Kochi, a settlement with tiled colonial bungalows and diverse houses of worship.

Day 8

Kumarakom to Kovalam (110 miles, 5.5 hrs)

Known for its white-sand beaches, Kovalam is a small coastal town in the southern Indian state of Kerala. At the southern end of Lighthouse Beach is a striped lighthouse with a viewing platform. Palm-backed beaches also include Hawa Beach and Samudra Beach. Heading south, Vizhinjam Juma Masjid mosque overlooks the busy fishing harbor.

Day 9

Stay in Kovalam

Visit the beach, take a dip in the water or read a book in the hotel. Plenty to do around Kovalam, unless you want to take a rest day.

Day 10

Kovalam to Rameshwaram (230 miles, 8.5 hrs)

A long drive to a famous temple town, Rameshwaram that houses the Ramanathaswamy temple. Other sites include the Pamban bridge and Dhanushkodi ghost town!

Day 11

Stay in Rameshwaram

After breakfast, we head to the temple. The Ramanathaswamy Temple is a Hindu temple dedicated to the god Shiva located on Rameswaram island in the state of Tamil Nadu, India. According to the Ramayana, Rama, the seventh avatar of the god Vishnu, prayed to the god Shiva to absolve him of the sin committed during his war against the king Ravana in Sri Lanka. 

Day 12

Rameshwaram to Madurai (110 miles, 4 hrs)

Madurai is also a famous temple town known for the Meenakshi temple. The ancient temple, built during the 12th century is located on the banks of the Vaigai River. We visit the temple in the evening post which we do a small tour of the town.

Day 13

Madurai to Coimbatore (135 miles, 5.5 hrs)

5 hours from Madurai is the industrial town of Coimbatore. Located close to it, is the world-famous Isha Foundation. Sadhguru Jaggi Vasudev designed the 112-foot Adiyogi Shiva statue, which is located at the Isha Yoga Center.

Day 14

Coimbatore to Mysore (125 miles, 6.5 hrs)

This is going to a beautiful drive as we climb up the Nilgiri mountains from Coimbatore, drive-through Ooty, before driving down some twisties to the heritage city of Mysore. In the evening, we take a walking tour to cover the best sites in the city.

Day 15

Mysore to Chikmagalur (110 miles, 5 hrs)

A visit to Karnataka wouldn't be complete unless you stay in Chikmagalur, the birthplace of Cafe Coffee Day. It's our answer to Starbucks and the region has been a famous coffee growing place for decades.

Day 16

Stay in Chikmagalur

We visit a coffee estate, see how the coffee-making process works and take a trip to a mountain viewpoint near-by.

Day 17

Chikmagalur to Bangalore (150 miles, 5.5 hrs)

It's almost the end of the trip as we head back to Bangalore. In the afternoon, we check into our hotels in Bangalore. If you have a flight back, we drop you to the airport.

Day 18

Depart from Bangalore

After breakfast, you will need to checkout and we drop you to the airport.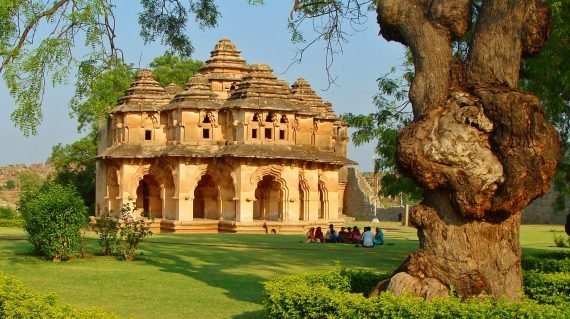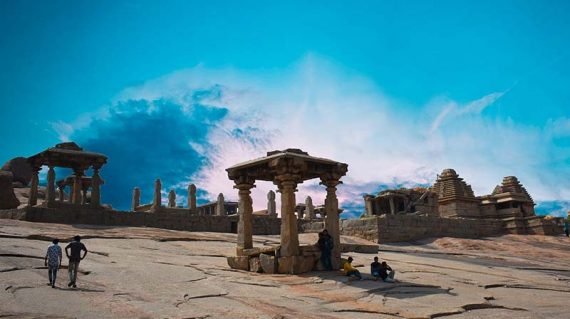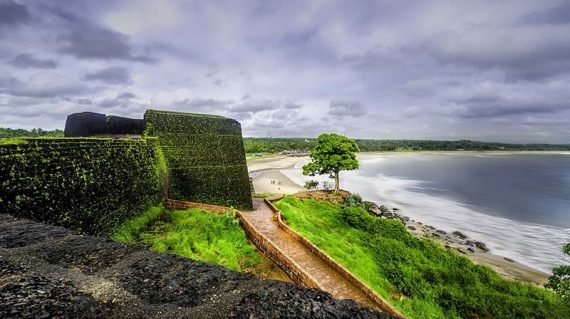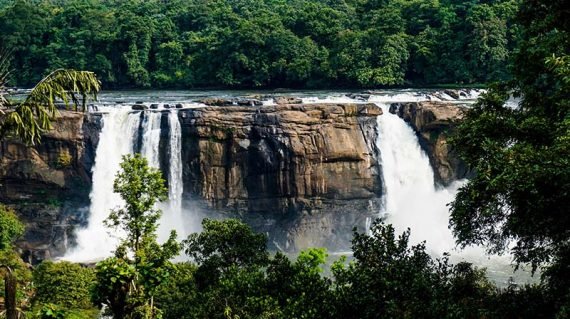 Click on the below menu to see the list of questions
Every tour is personally delivered by both our trip leaders, who will be your tour guides and trip leaders respectively. Here is an intro to our team
Our partners have options of Toyota Innova, Mahindra XUV, Renault Dusters, Mahindra Marazzo.
We encourage our guests to experience the local cuisines of the destinations we travel to. In remote areas, we might not get options for eating different cuisines. We will ensure you get wholesome, tasty and hygienic food wherever we go. If you are from outside India, here's a guide to get you going.
They are a mix of tarmac and gravel roads. For the most part, roads should be good. But due to heavy rainfall we really can predict how the road conditions will be during the time of our tour.
Well, we will provide you with bottled water throughout the tour.
We try to blend in homestays, hotels, and resorts in each destination to balance comfort with the local experiences. All your accommodations will be clean, hygienic, comfortable and safe.
While traveling, we should have access to public toilets/hotel toilets. But there will instances where there are none and you will have to answer nature's call in nature.
Different countries and companies have their own policies, but you should pick one that covers you for your entire period of travel. The policy should also cover you for riding motorcycles, unexpected curtailment of the holiday, medical expenses arising overseas, loss or damage to luggage & property and personal liability claims against the participant and emergency evacuation. We highly recommend this for foreign citizens.
We carry a basic first aid box with us and encourage you to carry your own medicines as well. In case of an emergency, we take you to the closest available medical center. We would also request you to share any pre-existing medical conditions and allergies, if any with us.
| Package | Trip Status | Price | |
| --- | --- | --- | --- |
| | | | |