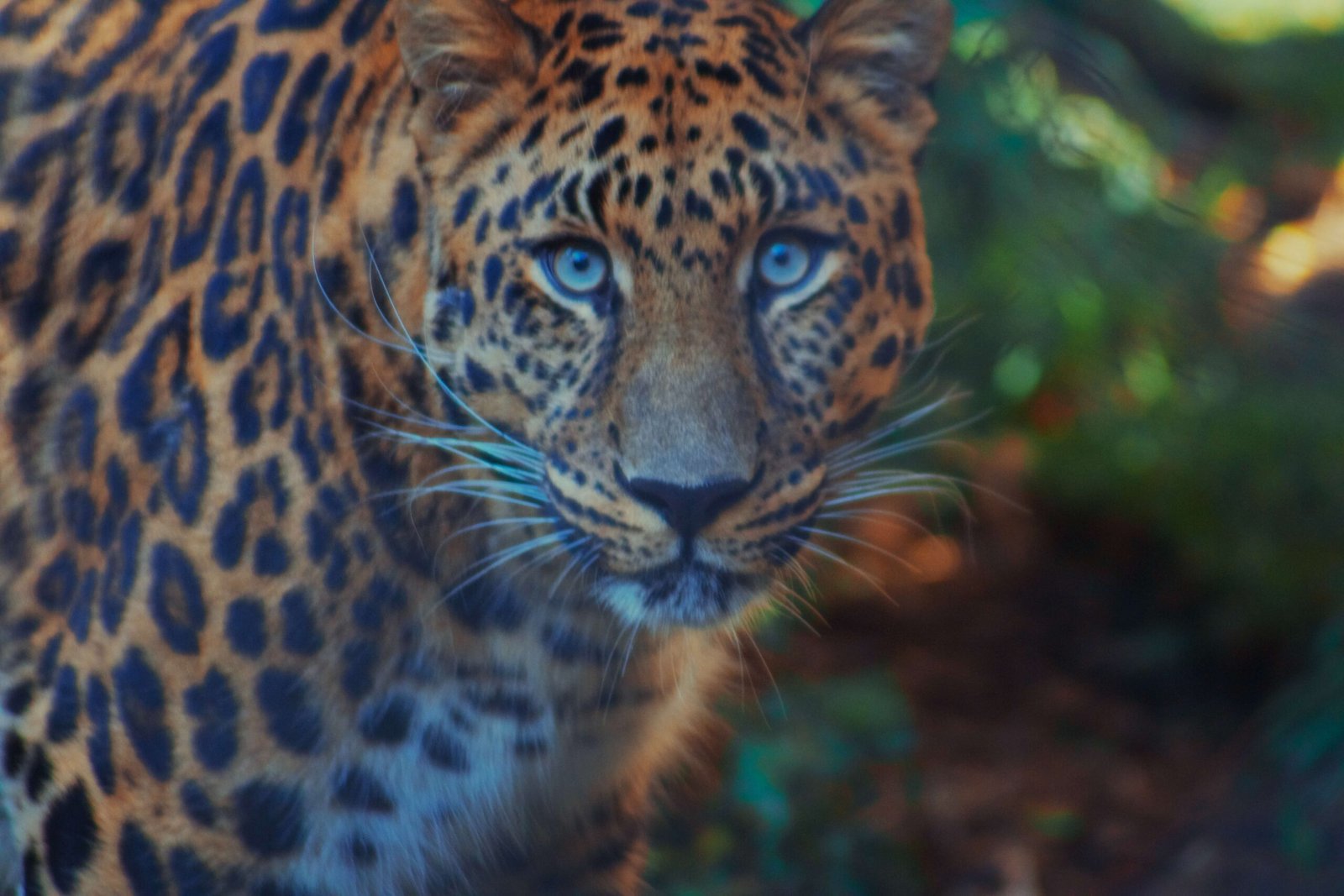 Luxury Kabini Wildlife Tour (4D/3N)
3 nights luxury Kabini Wildlife Tour – Discover the wildlife, flora, and fauna of the expansive Nagarhole National Park and hope to see the elusive Black Panther!
Vacation Style

Holiday Type

Min Group Size

Small Group
All about the Luxury Kabini Wildlife Tour (4D/3N).
Nagarhole National Park – where the wild resides! Nagarhole is a combination of two Kannada words 'Nagara' meaning 'Cobra' and 'Hole' meaning 'River'. It is named so due to the many small streams that cross through the forest reserve. The region was once a hunting reserve for the Royal Wodeyar Dynasty but was turned into a wildlife sanctuary in 1955. And now it is in consideration to be included in the list of UNESCO World Heritage sites list!
Our Kabini wildlife tour takes you into the heart of this beautiful reserve, where you experience luxury living at its best. Considered to be one of the best luxury holiday spots in Southern India, Kabini is dotted with verdant jungle landscapes, abundant wildlife, and gorgeous luxury resorts.
The national park's most popular resident is the elusive Black Panther but some of the other species you should be able to see include the Indian Leopard, Asiatic Elephant, Sloth Bears, Tigers, Wild Dogs, Sambar Deer, Mouse Deer, Four Horned Antelopes, Spotted Deer, Barking Deer, and Wild boars! One can even become witness to a large variety of amphibians and birds here.
Other commonly available animals include Mongoose, Giant Flying Squirrel, Slender Loris, Bonnet Macaque, Porcupine, Mouse-Deer, Jackal, Pangolin, and Hare. If you are a birding enthusiast, then you will get a chance to spot some of the 250 species of birds that live in the forest! Some of these include the Scarlet Minivet, Blue-bearded bee-eater, Ospreys, Ducks, Malabar whistling thrush, Racket Tailed Drongo, Ibis, Honey Buzzards, Woodpeckers, Painted Stork, and the Common Kingfisher.
Once a princely state, Mysore or Mysuru now sits in the shadows of Bangalore city. But the historic town has its own charm and attracts numerous visitors from all over the world. An important part of our Coorg and Ooty tour, Mysore introduces you to the rich history of Southern India and the influences of our British history.
The enchanting, laid back lifestyle the city provides has attracted pensioners and retired people from all over the country, making it their home. The glitzy city is famous for being the origin for the yummy Mysore Pak, the regal Mysore Palace, and its rich cuisine! As part of our Kabini WIldlife tour, we spend a day in Mysore, reveling in its culture and enjoying the experiences that come along.
Total kilometers for this adventure ~ 800
Road Conditions – Mostly through state and national highways with some dirt tracks
**All tariffs are on a per-person basis**
The tour package inclusions and exclusions at a glance
What is included in this tour?
Items that are included in the cost of tour price.
Luxury stay for all dates on twin sharing basis
Breakfast from day 2 to day 4
Guided walking tour in Mysore
Sanitized AC Sedan or AC SUV
Car fuel, tolls, permits, parking fees
Experienced driver for all days
Sanitizers and packaged water in vehicle
All sight-seeing and transfers by vehicle
Airport/railway station pickup and drop
Assistance by a 24/7 concierge team
GST
What is not included in this tour?
Items that are not included in the cost of tour price.
Your flights/trains to and from Bangalore
Lunch, dinner, and snacks, unless specified in the Includes
Single room accommodations
Kabini safari charges, camera fees, etc
Alcohol, cigarettes, and personal items
Anything not mentioned in the includes list
Early check-in or late checkout at the hotels
Entry fee at monuments and public spaces
Liability for change in itinerary due to reasons beyond our control like change in flight and train schedule; cancellation of flights/trains, political disturbances, natural phenomena, etc.
Day 1

Bangalore to Mysore (180 kms, 4 hrs)

On arrival in Bangalore, our travel expert will pick you up at the airport/railway station. As we drive towards your first destination, Mysore, you get briefed about the itinerary and address any additional requirements from your end. The drive to Mysore will take about 4 hours and once we reach there, you will check into your hotel/resort/homestay. In the evening, you can experience Mysore's heritage through a guided walking tour that lasts a couple of hours. The tour will take you through historic buildings in Mysore, its ancient markets and help you experience local cuisines as well. Dinner will be served at the end of the walking tour. Post the tour, we drop you at your room.

In case you don't opt for the walking tour, you can cover the most popular spots in town like Chamundi Hills, Brindavan Gardens, etc. Our professional driver will help you cover these places.

Day 2

Mysore to Kabini (60 kms, 2 hours)

Located just 2 hours from Mysore is the wildlife-rich Nagarhole National Park which is famous for being home to the super elusive Black Panther. Your trip will take you to Kabini, a small town located on the fringes of Nagarhole National Park and next to the gorgeous Kabini Reservoir. This is truly a luxury destination with the best resort brands operating out of here. You will check into your hotel just before lunch and post that you can head for the wildlife safari. If you don't want to go for the evening safari, then you can take part in the many activities at your resort.

Day 3

Exploring Kabini

The Nagarhole National Park is said to have the highest population of herbivores in Asia and is home to predators such as the Black Panther, Leopard, and Wild Dogs (dholes). And the best way to enjoy your Kabini Wildlife Tour is with the safari trips that take place every morning and evening. You can choose between the jeep safari and the boat safari or do both. The safari takes place in the morning and the evening and we recommend that you do as many as possible to increase your chances of spotting wild animals. The tickets for the safari will either be arranged by our partner resort or our professional driver.

Day 4

Depart for Bangalore

In the morning, after breakfast, we check out and head back to Bangalore. There are plenty of options for lunch on the way before we reach the airport/railway station.
Click on the below menu to see the list of questions
The Kabini Wildlife tour is an unguided tour but you will have a personal driver and the vehicle with you at all times. Our team is available 24/7 for any assistance that you might require and we can be reached on the phone.
Our Kabini Wildlife Tour brings you the best of the luxury accommodations in both Mysore and Kabini. In Mysore, we will put you up at a luxury hotel and in Kabini, you will get to experience 5-star luxury stays.
We encourage our guests to experience the local cuisines of the destinations we travel to. In remote areas, we might not get options for eating different cuisines. We will ensure you get wholesome, tasty, and hygienic food wherever we go. If you are from outside India, here's a guide to get you going.
During the Kabini Wildlife tour, you will travel through highways, off-road stretches, village roads, broken asphalt – basically any kind of terrain might come our way. However, most of the roads will be in excellent condition.
We provide 1 liter of packaged water daily for each traveler but if you need more, you can let us know.
While traveling, we should have access to public toilets/hotel toilets. Most of the highways in South India have a wide network of eateries with toilets you can use.
| Package | Trip Status | Price | |
| --- | --- | --- | --- |
| | | | |