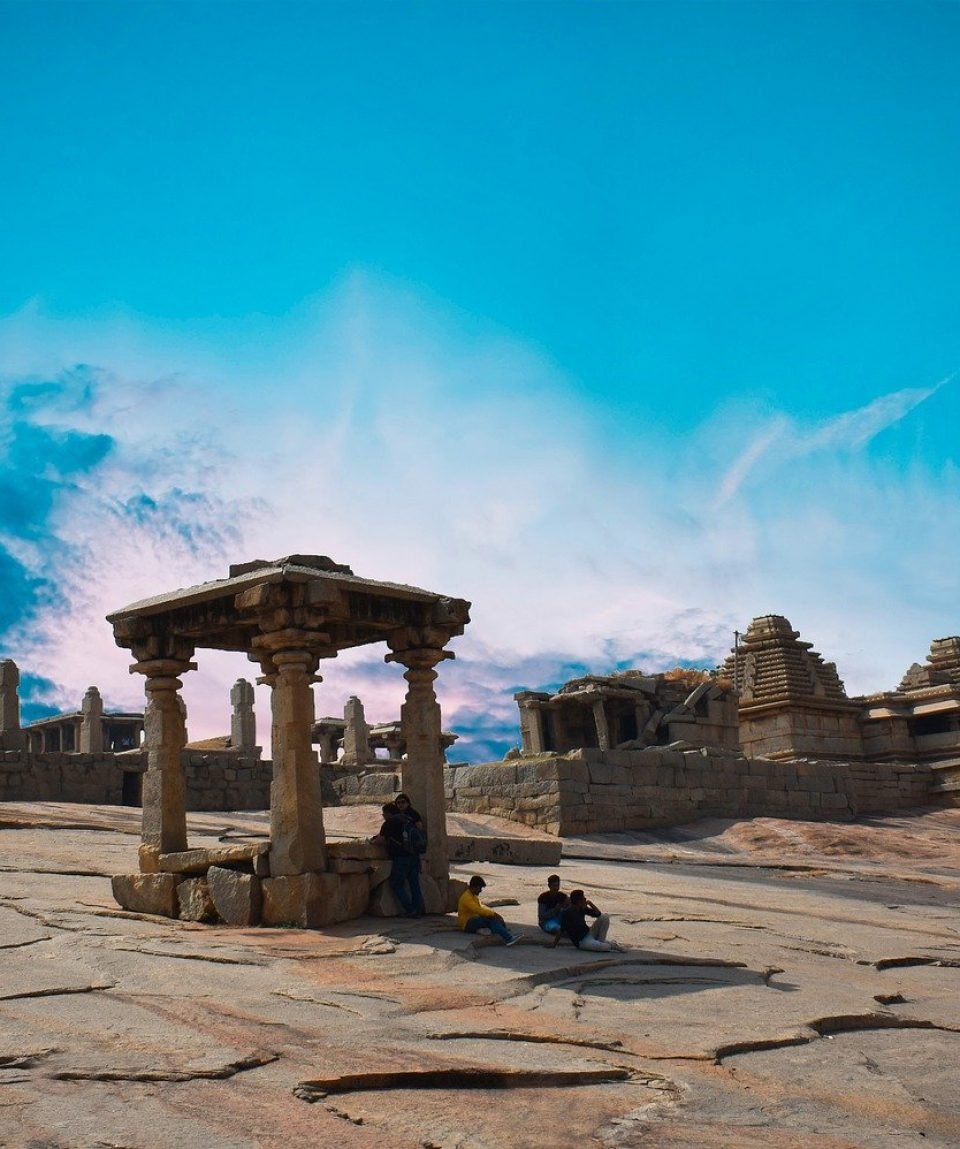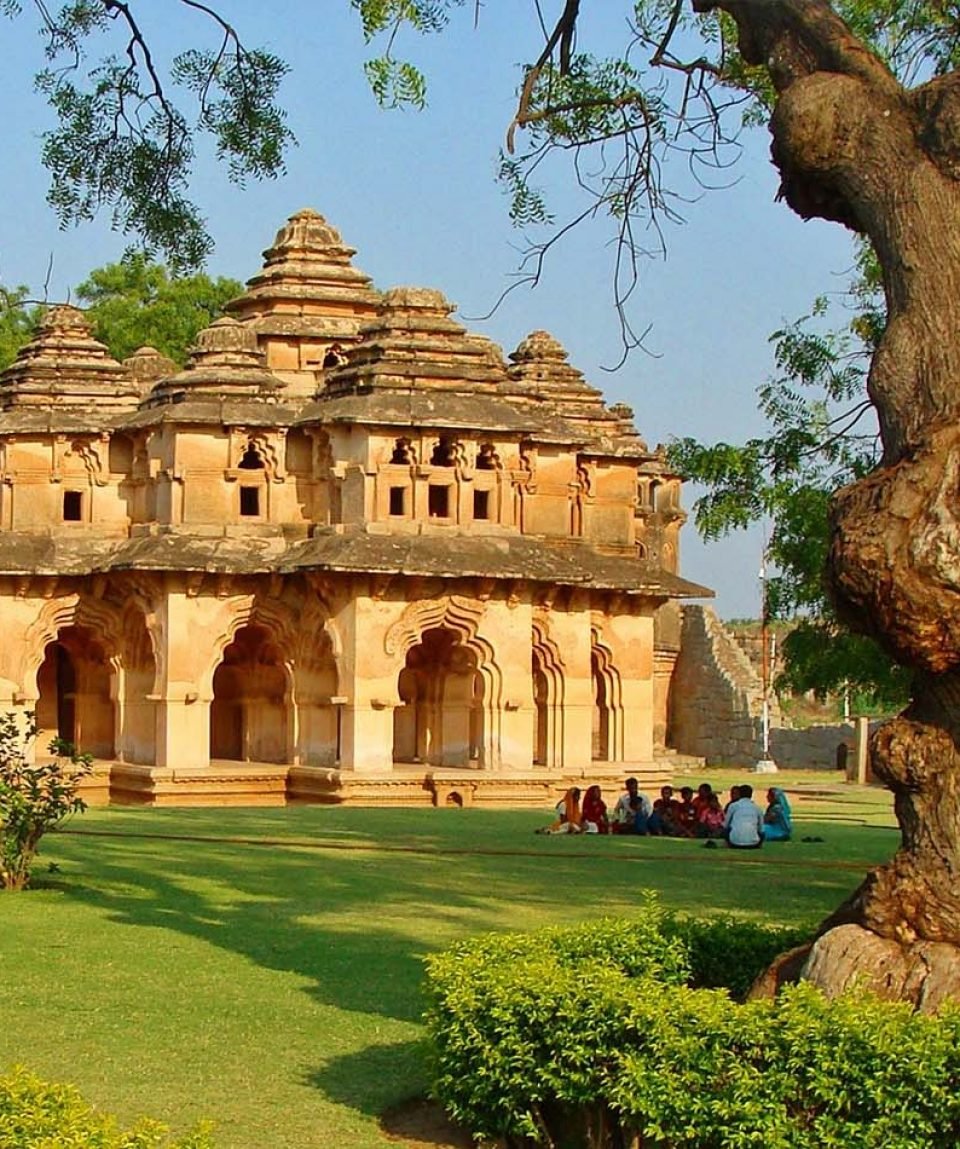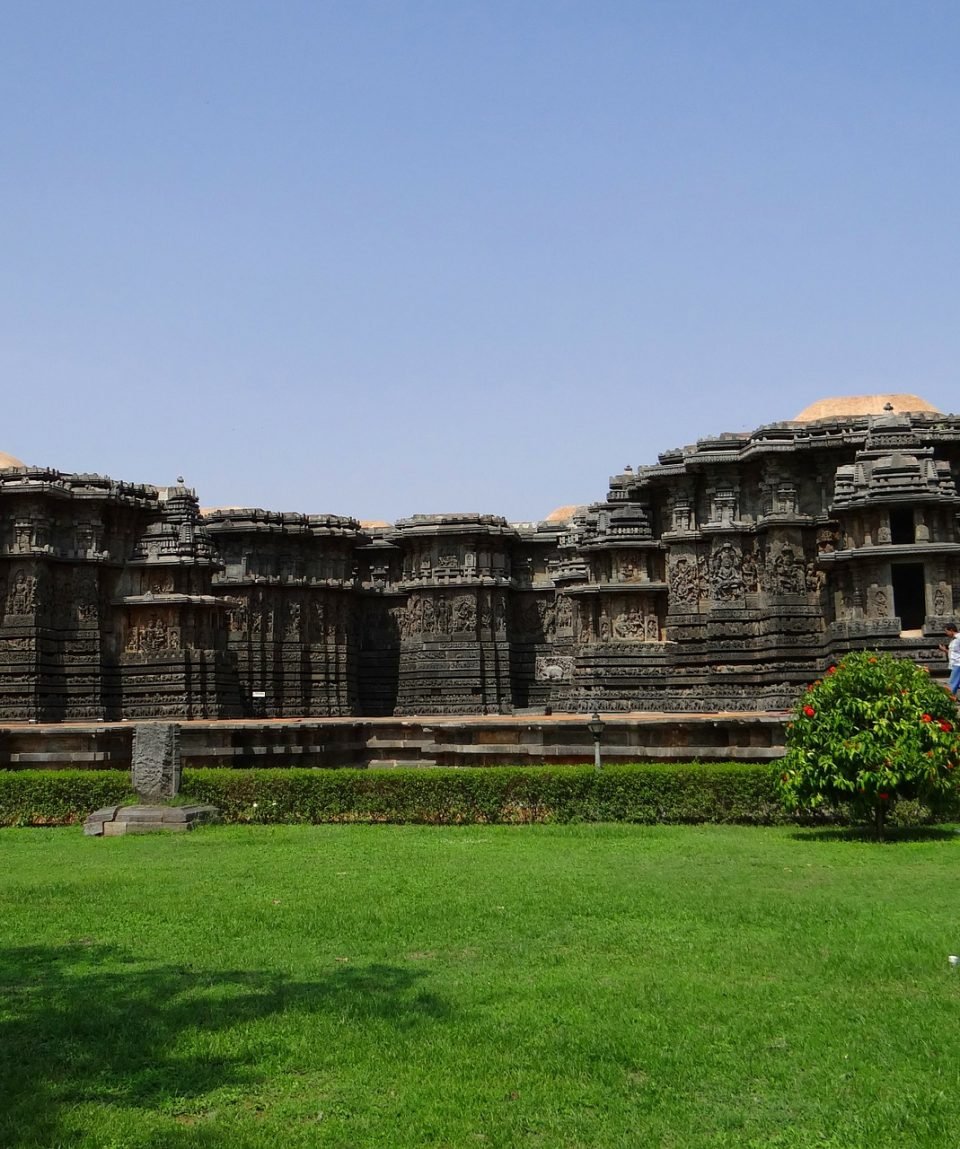 The Luxury Hampi Tour (4D/3N)
3 nights Luxury Hampi tour – Time travel to the once opulent Vijaynagar empire and revel in the beautiful remnants of the glorious past of the UNESCO Hampi region.
Vacation Style

Holiday Type

Activity Level

Fairly Easy

Min Group Size

Small Group
All about the The Luxury Hampi Tour (4D/3N).
After the success of our Kabini, Coorg, and Ooty tours, we bring to you our guided luxury Hampi tour where you spend 3 nights in the UNESCO World Heritage city!
350kms away from Bangalore is a small hamlet called Hampi, which was once the base of The Vijaynagar Dynasty founded by the elder son Harihara from the Sangama Family. A small Indian town, Hampi is now a UNESCO world heritage site as the ruins of the mighty dynasty lie there in the form of rocks and boulders. And the boulders emit crazy amounts of heat and that's winters are the best time to visit Hampi!
Hampi was once part of the mighty Vijayanagar empire in the 14th century and was a prosperous grand city on the banks of the river Tunga. It is said that at one time the Hampi-Vijayanagar area was the world's second-largest city after Beijing! With all the wealth and opulence it attracted, trouble soon followed as well.
In 1565, a coalition of Muslim rulers attacked and plundered Hampi, destroying everything that came in their way. And a lot that didn't! And since then Hampi has been in ruins. The once lively city is now a ghost town only attracting tourists during the winters. Spread over an area of 4,100 hectares, the ruins of Hampi are still grandiose, spectacular and give you a glimpse of how majestic the city would have been. There are more than 1,500 surviving remains that include forts, riverside features, royal and sacred complexes, temples, shrines, pillared halls, mandapas, memorial structures, water structures, and others.
One of the main attractions in Hampi is the Virupaksha temple. It is an active Hindu temple that was built in the 11th century. The temple is actually a collection of many small temples and few other structures like a gopuram, water tank, etc.
Our luxury Hampi tour delivered by our highly experienced team members will take you back into the history of the city. You will learn about the empire that flourished in Hampi and how it became an important trade center. Our team will show you around the best spots, help you experience fun activities, and make sure you come back with a memorable holiday!
Total kilometers for this adventure ~ 800
Road Conditions – Mostly through state and national highways with some dirt tracks
**All tariffs are on a per-person basis**
The tour package inclusions and exclusions at a glance
What is included in this tour?
Items that are included in the cost of tour price.
Luxury stay for all dates on twin sharing basis
Breakfast from day 2 to day 6
Moto Overlanders expert guide
Coracle ride in Hampi
Sanitized AC Sedan or AC SUV
Car fuel, tolls, permits, parking fees
Experienced driver for all days
Sanitizers and packaged water in vehicle
All sight-seeing and transfers by vehicle
Airport/railway station pickup and drop
Assistance by a 24/7 concierge team
GST
What is not included in this tour?
Items that are not included in the cost of tour price.
Your flights/trains to and from Bangalore
Lunch, dinner, and snacks, unless specified in the Includes
Single room accommodations
Alcohol, cigarettes, and personal items
Anything not mentioned in the includes list
Early check-in or late checkout at the hotels
Entry fee at monuments and public spaces
Liability for change in itinerary due to reasons beyond our control like change in flight and train schedule; cancellation of flights/trains, political disturbances, natural phenomena, etc.
Day 1

Bangalore to Hampi (340 kms, 7 hrs)

On arrival in Bangalore, our travel expert will pick you up at the airport/railway station. As we drive towards your destination, Hampi, you get briefed about the itinerary and address any additional requirements from your end.

The drive to Hampi will take about 7-8 hours and goes through the Mumbai-Bangalore highway for the most part. We should reach Hampi by evening, check into your hotel, and get you an early dinner if required. You can use the rest of the day to rest and catch up on some sleep. It's going to be a busy two days!

Day 2

Exploring Hampi

Catch up on some hot breakfast in the morning and then we head out for a busy day exploring Hampi. On our list of places to visit in Hampi today are the Virupaksha temple, Vithala Temple, Queen's Bath, Hampi Bazaar, and a fun coracle ride. This should take us a couple of hours and for lunch, we head back to our resort. The evening will be spent enjoying some relaxation in the luxury resort.

Day 3

Exploring Hampi

After breakfast, we again head out to soak in some historic sites. Our itinerary today includes visiting places like the Elephant Stables, Hazara Rama temple and the Annegundi Palace ruins. Post lunch, if you are up for it, we can head to a stunning sunset point in the evening that is sure to take your breath away!

Day 4

Depart for Bangalore

In the morning, after breakfast, we check out and head back to Bangalore. There are plenty of options for lunch on the way before we reach the airport/railway station.
Click on the below menu to see the list of questions
Every luxury tour is personally delivered by our trip leader who will be your tour guide as well. Think of them as your personal concierge. Our English/Hindi speaking team members are highly experienced travelers who know the lay of the land. Our tours are designed with the help of this experience that helps us pick the best stays, restaurants, and make the most engaging itineraries. Here is an intro to our team.
Our luxury Hampi tour is designed to be experiential with the highest levels of comfort and safety. All our resort partners in Hampi have the best accommodation, facilities and luxurious settings in the region.
We encourage our guests to experience the local cuisines of the destinations we travel to. In remote areas, we might not get options for eating different cuisines. We will ensure you get wholesome, tasty, and hygienic food wherever we go. If you are from outside India, here's a guide to get you going.
Our luxury Hampi tour will take you from Bangalore towards the Mumbai-Bangalore highway which is in excellent condition. However, once we near Hospet we might encounter some broken tarmac on the way.
We provide 1 liter of packaged water daily for each traveler but if you need more, you can let us know.
While traveling, we should have access to public toilets/hotel toilets. Most of the highways in South India have a wide network of eateries with toilets you can use.
| Package | Trip Status | Price | |
| --- | --- | --- | --- |
| | | | |