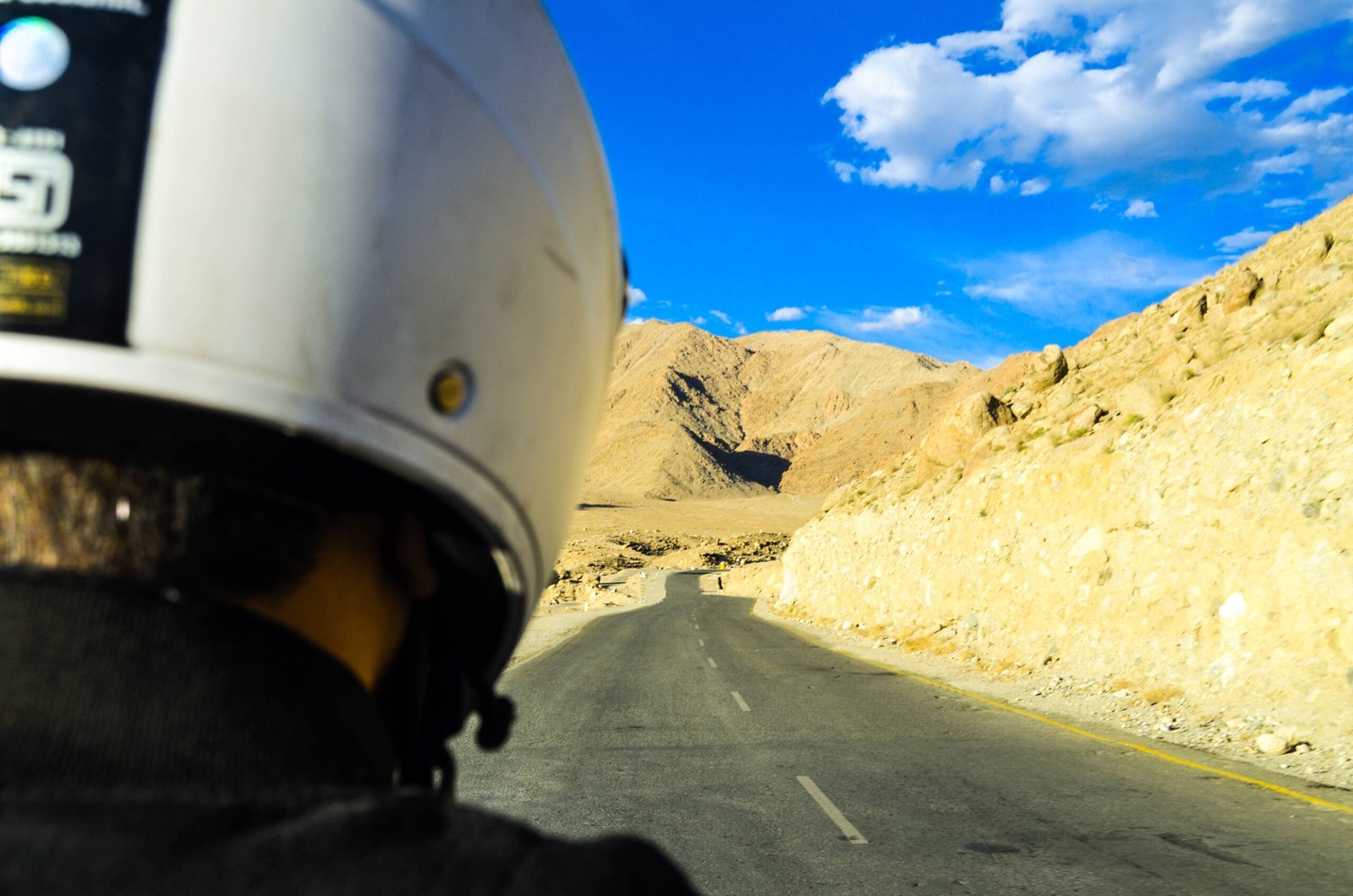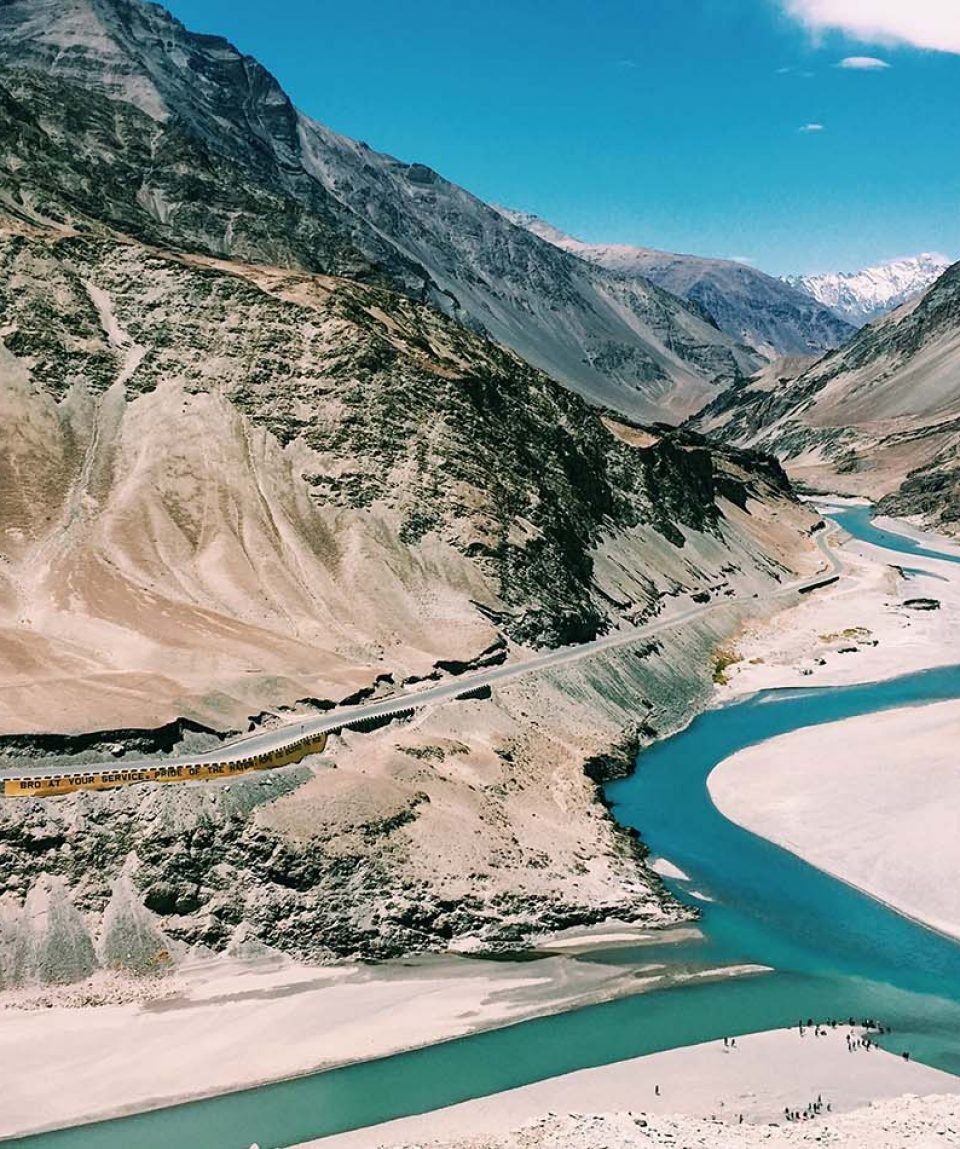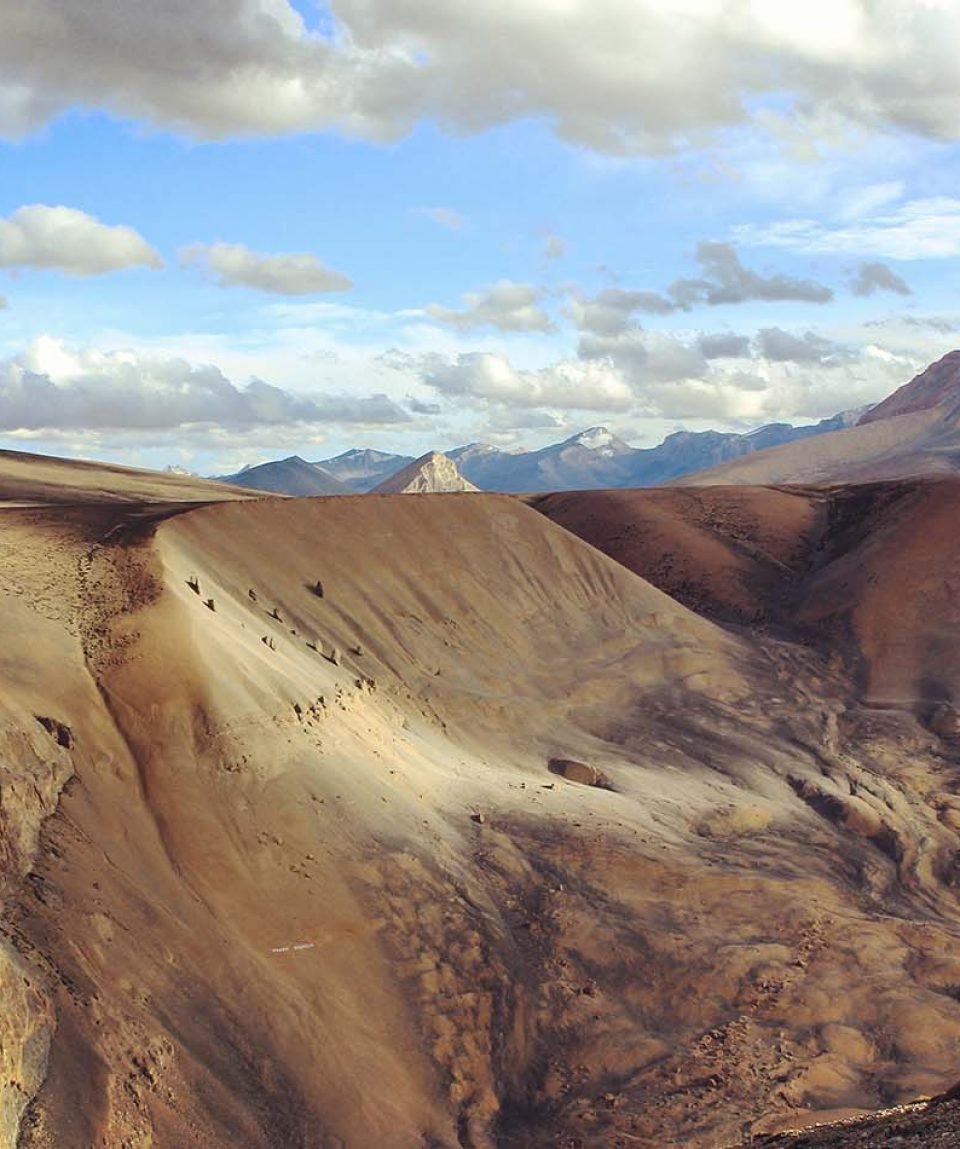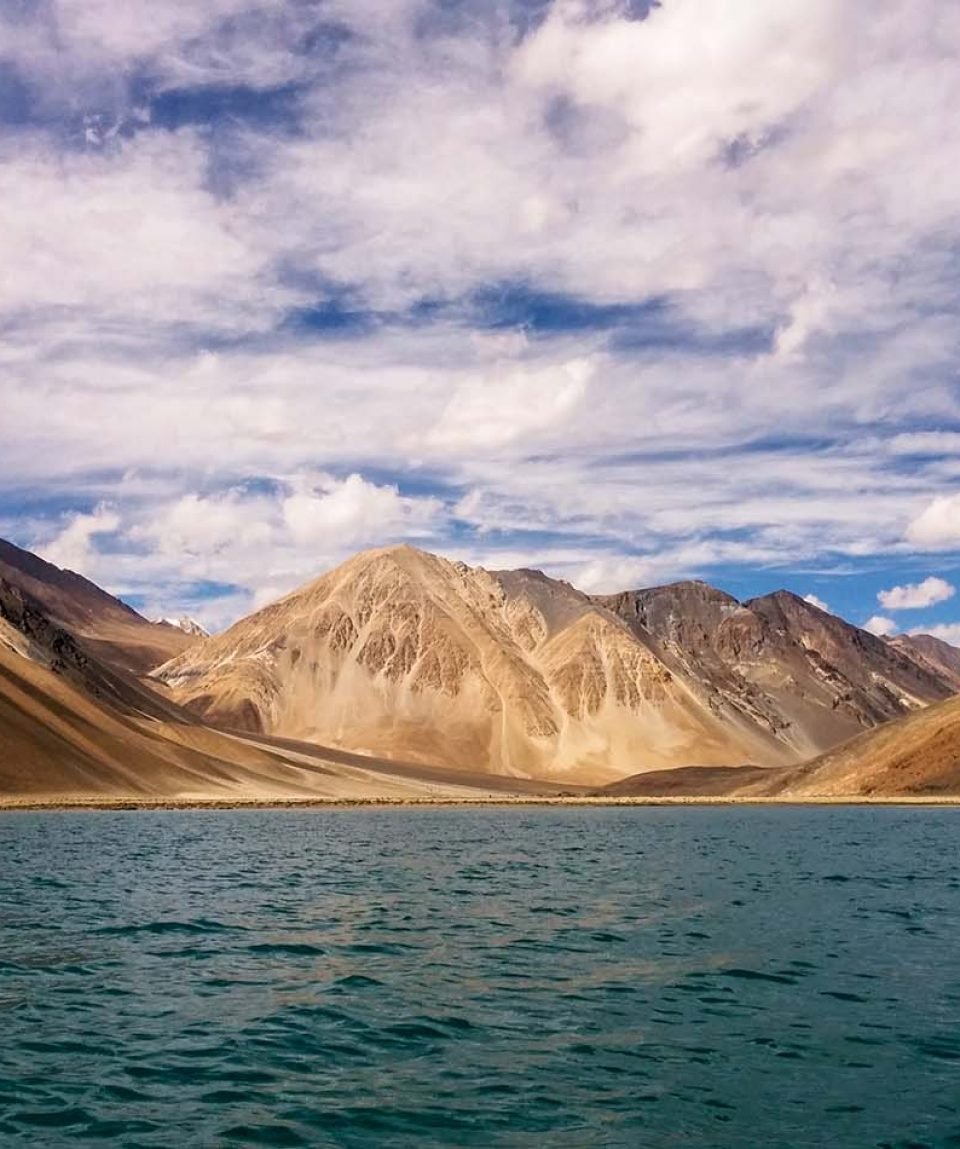 Leh Ladakh Bike Tour (15D/14N)
Vacation Style

Holiday Type

Desert

Heritage

Mountain

Rustic

Guided Tour, Off-Road

Min Group Size

Large Group
All about the Leh Ladakh Bike Tour (15D/14N).
**This package is for residents of India**
Pillion Tariff – INR 51,500
Total kilometers for this adventure ~ 2,500
Riding Days – 13
Road Conditions – Tarmac, dirt roads, slush, and black ice
Ladakh is a word that translates into high passes and this region that lies between the Himalayas and Karakoram range has some of the highest motorable roads in the world reaching up to 18,000 feet. With our Leh Ladakh bike tour, you will experience the best stays and most fun-filled routes across this region.
Leh is the epicenter of tourism in the Ladakh region and this small village has grown into a full-scale city, thanks to media features and Bollywood movies.
Nubra valley is a high altitude cold desert. The towns are flooded and ripe, delivering wheat, grain, peas, mustard, and an assortment of foods grown from the ground, including blood apples, pecans, apricots, and even a couple of almond trees. Hunder has become home to a few Bactrian (two-humped) camels, who are currently utilized to give tourists short rides over the high-height sand dunes. Following the suspension of the silk course in 1950, few Bactrian were left in the tri-furnished Nubra valley in Ladakh.
Pangong Tso and Tso Moriri are high altitude lakes located close to Leh city. While Pangong Tso is located at an altitude of 13, 900 feet, Tso Moriri sits at 14,800 feet.
A lot of us have crossed Chang La during our Ladakh tour! And most will be surprised that it is included in the list of the world's highest mountain passes! Recent research has put Chang La at an altitude higher than even Khardung La! You will encounter this pass while traveling to Pangong Tso and even though it's an off-road stretch, it ain't as bad as Rohtang La or Khardung La.
Another one higher than the mighty Khardung La is Taglang La. Located on the Manali Leh highway the pass isn't difficult to drive through unless there is heavy snowfall there. The drive is quite scenic so do stop on the pass for panoramic views of the landscape all around. During the Manali to Leh bike tour, you will get the chance to ride through several such high altitude mountain passes!
**COVID negative certificate that is max 72 hours old from the date of travel required for all travelers
**All tariffs are on a per-person basis**
The tour package inclusions and exclusions at a glance
What is included in this tour?
Items that are included in the cost of tour price.
Stay on all dates on twin sharing basis
Breakfast and dinner on all days
Backup car, its fuel, driver and toll charges (for more than 10 bikes)
Services of a mechanic throughout the tour
Professional lead rider and a sweep rider
First Aid kit and Oxygen cylinder with the trip leader
All inner line permits
Assistance in bike rentals
Route planning and trip management
24/7 assistance on call
Provisions for extra fuel
Optional Add ons (approx)
Royal Enfield Himalayan @ INR 30,000
Royal Enfield Thunderbird @ INR 25,000
Royal Enfiled Classic 350@ 25,000
What is not included in this tour?
Items that are not included in the cost of tour price.
Your flights, transfers, etc.
Cost of motorcycle rentals
Cost of fuel for motorcycles
Goods and Service Tax (GST)
Lunch, snacks, or any other item not mentioned in the Includes list
Single room accommodations
Alcohol, cigarettes, and personal items
Anything not mentioned in the includes list
Early check-in or late checkout at the hotels
Entry fee at monuments
Any damage due to use or accident to rented motorcycles
Cost of repairs, spare parts for rented motorcycles
Day 1

Arrive in Chandigarh

Arrive in Chandigarh and check into your hotels. Ensure that you reach in the first half so that we collect your bikes, do a pre-ride checkup, and interact with the group. In the evening, we can go around Chandigarh and see some sights. Your first day of our Leh Ladakh bike tour will end with a nice dinner at the homestay or hotel.

Day 2

Chandigarh to Manali (300 kms, 9 hrs)

The first ride of the Leh Ladakh bike tour is to Manali as we leave Chandigarh after breakfast and cover 300 kms in the day. It's a hot ride as we travel across flatlands, mostly through national highways, and reach Manali in the evening. We check into our hotels and break for the day.

Day 3

Manali to Sarchu (180 kms, 6 hrs)

We leave Manali after breakfast and cover 180 kms in the day. It's a hot ride as we travel across flatlands, mostly through national highways, the newly built Atal Tunnel, and reach Sarchu in the afternoon. We check into our hotels and break for the day.

Day 4

Sarchu to Leh (250 kms, 7 hrs)

We depart Sarchu and head towards Leh city. Leh city is located at an altitude of 11,562 ft and the ride will take us through places like Pang, Gya, Igoo, Hemis, Shey, and then finally to Leh. We take this day to explore the sights around the city and then rest.

Day 5

Stay in Leh

Since this is a high altitude destination, you need to spend a day here getting used to the altitude and to avoid AMS. The Moto Overlanders team will get your permits to visit places like Nubra Valley, Pangong, and Tso Moriri. In the afternoon, we take the local rental bikes and park your rental bikes from Manali in a safe spot. If you are using your own bikes, then there is no need to switch bikes.

Day 6

Leh to Nubra Valley (130 kms, 4 hrs)

Time to conquer the mighty Khardung La as we head towards Nubra Valley right after breakfast. The roads will be challenging as we ride through slush, dirt roads, and mountain passes. We reach Nubra Valley in the afternoon and head out to explore the region. In the evening, you will get to experience sunset along with a camel ride in the high altitude Nubra desert.

Day 7

Stay in Nubra Valley

The extra day in Nubra valley is for you to cover some offbeat destinations that are usually forgotten. After breakfast, we ride to the last village on the Indo-Pakistan border. Thang village is a highly sensitive area and army personnel will escort us into the village. Permission to enter the village is not easy to get and we hope to get it once we reach the check post. In the evening, we can ride to Panamik which is known for its hot water springs.

Day 8

Nubra to Pangong (180 kms, 5 hrs)

From the deserts in Nubra valley, we travel to Pangong Tso Lake – a mystical emerald blue lake located near the China border. The glacier-fed lake lies at an altitude of 13,900 feet and our stay is in campsites next to the Holy Lake.

Day 9

Pangong to Leh/Hanle (150 kms, 4.5 hrs)

A ride back to Leh will give us a short pit stop before we head to Tsomoriri, a pristine mountain lake located in the Changthang Plateau. The distance from Pangong Tso to Tso Moriri is quite long so Leh serves as a stopover destination. Or we might head to Hanle as well on the way to Tso Moriri

Day 10

Leh/Hanle to Tso Moriri (220 kms, 7 hrs)

Located at 14,800 feet it is the largest of all high-altitude lakes in India. This is one of the most scenic drives in the Leh region and you will be traveling through the dry, desert belt for the most part. Stay will be organized in campsites next to the lake or at homestays in the nearby villages.

Day 11

Tso Moriri to Leh (220 kms, 7 hrs)

From Tso Moriri, we head back into Leh city. All rental bikes from Leh will need to be returned today, and we take back the rental bikes from Manali. In the evening, we tour around Leh for a couple of hours before retiring for the day.

Day 12

Leh to Sarchu (250 kms, 7 hrs)

250 kilometers and 7 hours – this is what it will take for us to ride from Sarchu, a small village on the Leh Manali highway to Manali town. This is a major halt point on the way back to Manali and lies a little before the treacherous Rohtang Pass.

Day 13

Sarchu to Manali (180 kms, 6 hrs)

It's a short ride from Sarchu to Manali as we cover 180 kms over 5-6 hours in the day. By lunchtime, we will be in Manali and you can take a rest for the day. Our Manali to Leh bike tour is nearing its end and you can use the day to explore Manali or make arrangements for your bikes to sent back. Rental bikes can be returned today evening as well.

Day 14

Manali to Chandigarh (300 kms, 9 hr)

After breakfast, we head back to our base, Chandigarh. Our Leh Ladakh bike tour is nearing its end and you can use the day to explore Chandigarh or make arrangements for your bikes to sent back. Rental bikes can be returned today evening as well.

Day 15

Depart from Chandigarh

This is the last day of the Leh Ladakh bike tour. All motorcycles will need to be returned and post check out, you can leave for your home city. For your own bikes, you can use the first half of the day to make the shipping arrangements.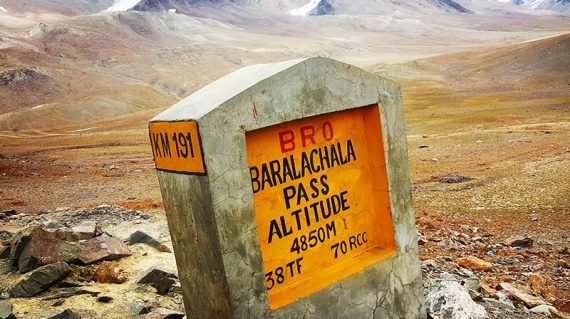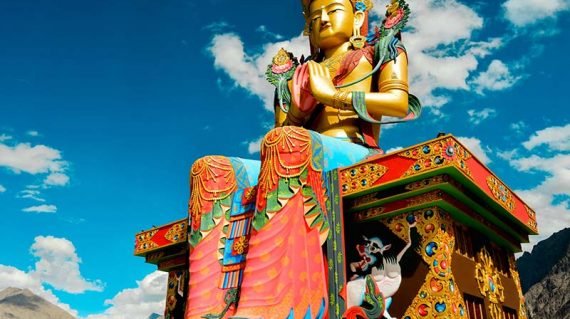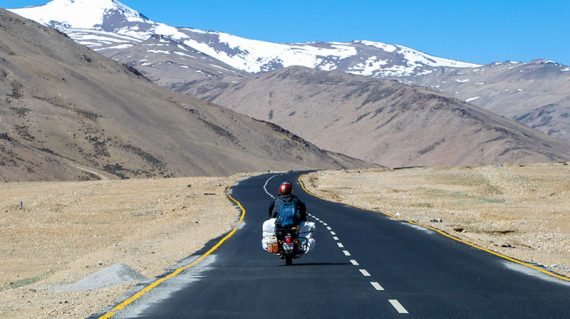 Click on the below menu to see the list of questions
Every tour is personally delivered by our trip leader. Along with this, if required you will be accompanied by a mechanic and a driver. Here is an intro to our team.
You can get your own bike and for that, there is a reduced tariff. If you rent, the choice is entirely yours. Once you contact us, we can provide you with a list of motorcycles from brands such as Royal Enfield, Bajaj, KTM, BMW, Hero, Honda, etc. Pricing will depend on the motorcycle you select.
We encourage our guests to experience the local cuisines of the destinations we travel to. In remote areas, we might not get options for eating different cuisines. We will ensure you get wholesome, tasty and hygienic food wherever we go.
In Ladakh region, you will get a mix of tarmac, dirt roads, slushy terrain and mountain passes. The rest of the places, we will be riding through good stretches of state and national highways.
Yes, you should always have at least 2 liters of water with you at any time.
We try to blend in homestays, hotels, and resorts in each destination to balance comfort with the local experiences. All your accommodations will be clean, hygienic, comfortable and safe.
Yes, you will be carrying your own luggage on your motorcycle. Pls make the necessary arrangements in case you are riding with a pillion. If the group size is more than 10 bikes, then we will arrange for a backup car and the luggage can be put in the vehicle.
While riding, we should have access to public toilets/hotel toilets. But there will instances where there are none and you will have to answer nature's call in nature.
Yes, you can, and for pillion riders, the tariff is mentioned in the Overview section.
We carry a basic first aid box with us and encourage you to carry your own medicines as well. In case of an emergency, we take you to the closest available medical center. We would also request you to share any pre-existing medical conditions and allergies, if any, with us.
| Package | Trip Status | Price | |
| --- | --- | --- | --- |
| July 25, 2021 - August 8, 2021 | | | |