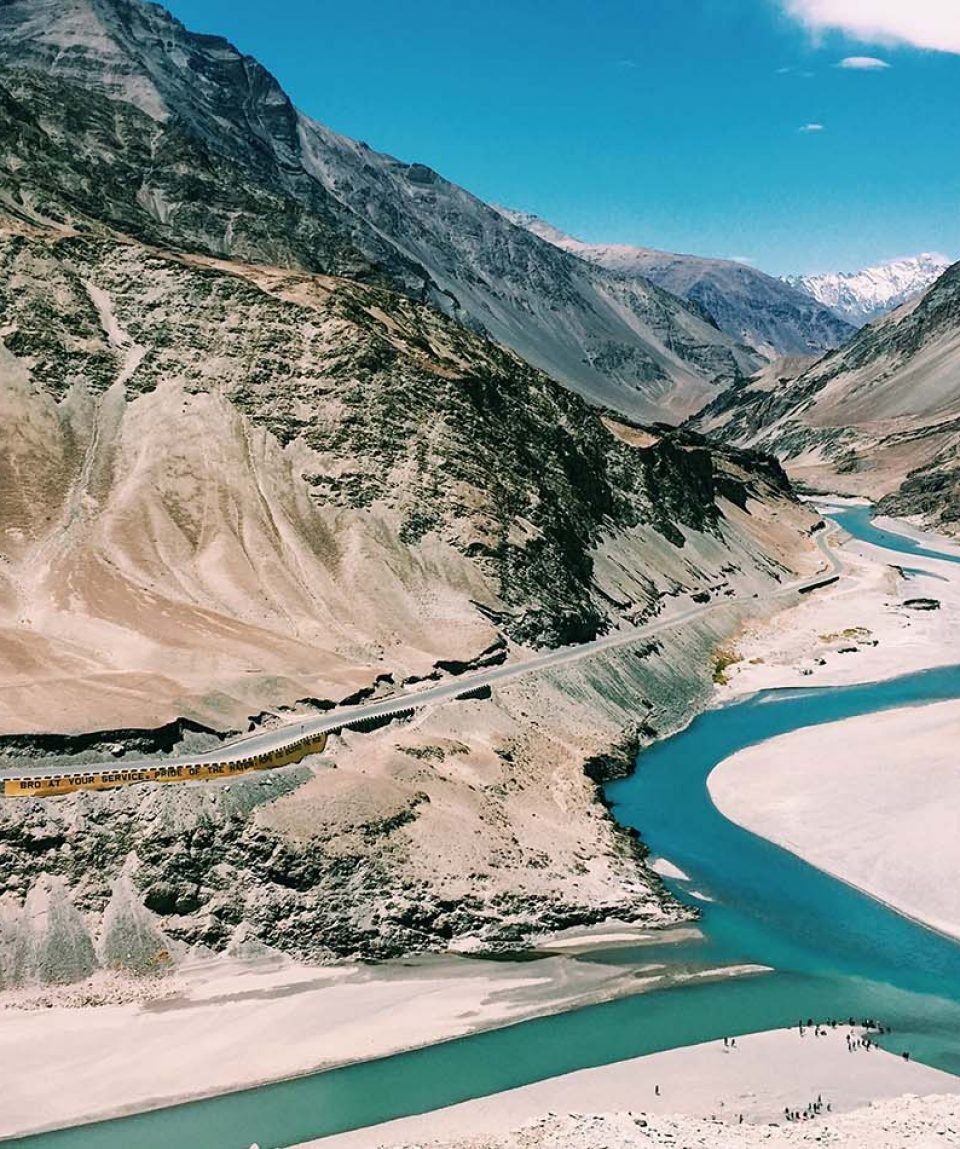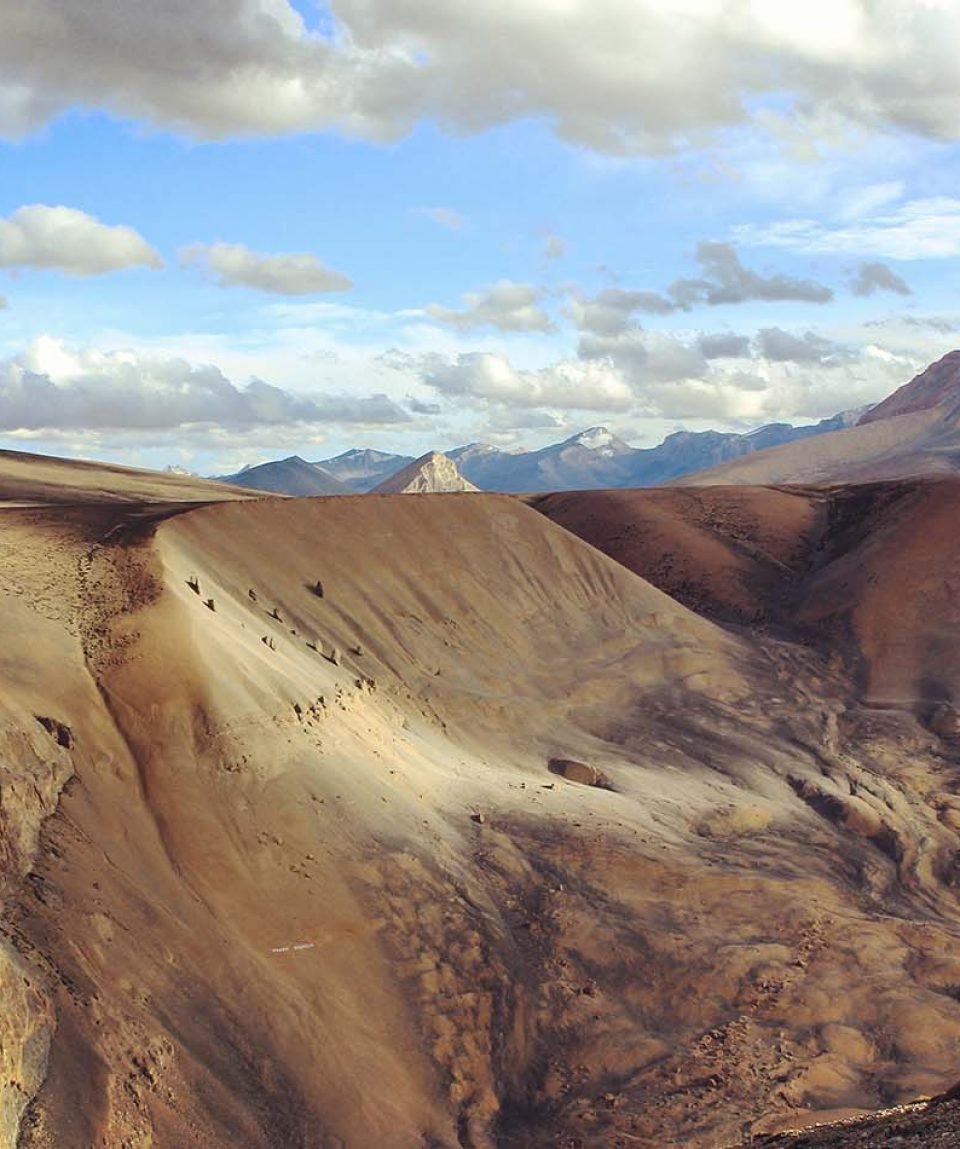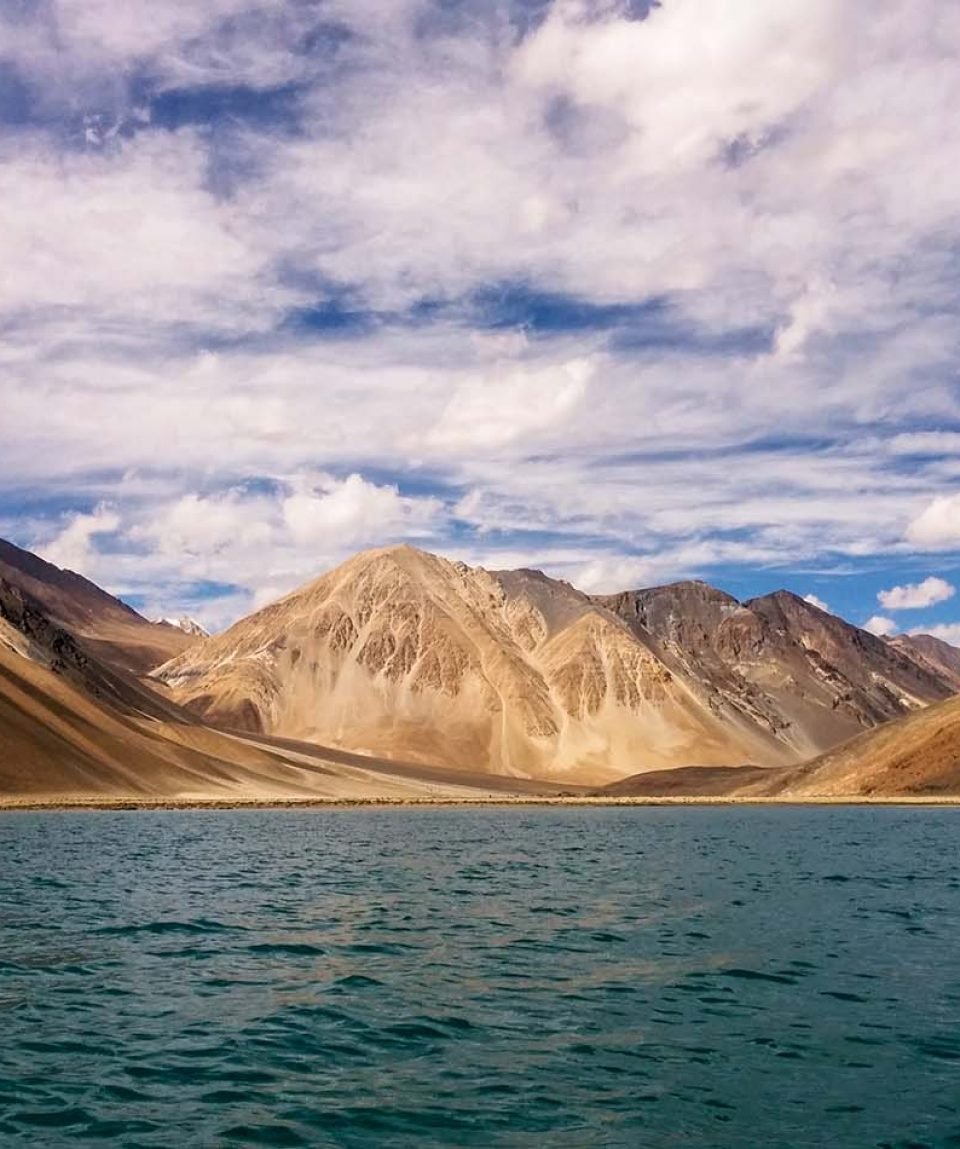 Ultimate Leh Ladakh Bike Trip (19D/18N)
Vacation Style

Holiday Type

Desert

Heritage

Mountain

Rustic

Guided Tour, Off-Road

Min Group Size

Large Group
All about the Ultimate Leh Ladakh Bike Trip (19D/18N).
**This package is for residents of India**
Pillion Tariff – INR 59,500
Total kilometers for this adventure ~ 3,000
Riding Days – 17
Road Conditions – Tarmac, dirt roads, slush, and black ice
Ladakh is a word that translates into high passes and this region that lies between the Himalayas and Karakoram range has some of the highest motorable roads in the world reaching up to 18,000 feet. With our Leh Ladakh bike trip, you will experience the best stays and most fun-filled routes across this region.
Srinagar is literally heaven on earth and one visit to this city will ensure that you fall in love with it. Shimmering lakes with gondola like boats, Mughal era gardens, a lively community of people, and a cuisine full of rich fragrant spices – this is what awaits you in the city of Srinagar.
Located in the Zanskar range of the Himalayas is the small town of Kargil, which shot into prominence during the Kargil War between India and Pakistan. Home to the world's highest battle, this picturesque town has much more going on! Rock cut buddha statues, gorgeous abandoned villages, amazing viewpoints, pristine lakes, and lovely people make Kargil a must-visit destination.
Leh is the epicenter of tourism in the Ladakh region and this small village has grown into a full-scale city, thanks to media features and Bollywood movies. It is now the gateway to popular destinations like Nubra valley, Pangong Tso and Tso Moriri.
Once a remote village, Nubra Valley is now a major tourist attraction thanks to its lovely sand dunes and Bactrian Camels. This beautiful valley consists of small villages, each with its own characteristic.
Pangong Tso and Tso Moriri are high altitude lakes located close to Leh city. Surrounded by bald, brown mountains the lakes, with their azure blue waters make for a stunning sight, especially for landscape photographers. While Pangong Tso is located at an altitude of 13, 900 feet, Tso Moriri sits at 14,800 feet.
**COVID negative certificate that is max 72 hours old from the date of travel required for all travelers
**All tariffs are on a per-person basis**
The tour package inclusions and exclusions at a glance
What is included in this tour?
Items that are included in the cost of tour price.
Stay on all dates on twin sharing basis
Breakfast on all days
Dinner on all days
Services of a mechanic throughout the tour
Backup car, its fuel, driver, and toll charges (for more than 10 bikes)
Professional lead rider and a sweep rider
First Aid kit and Oxygen cylinder at dispersal with the trip leader
All inner line permits
Assistance in bike rentals
Route planning and trip management
24/7 assistance on call
Optional Add ons (approx)
Royal Enfield Himalayan @ INR 29,500
Royal Enfield Thunderbird @ INR 25,000
Royal Enfiled Classic 350@ 21,000
What is not included in this tour?
Items that are not included in the cost of tour price.
Your flights, transfers, etc.
Cost of motorcycle rentals
Cost of fuel for motorcycles
Goods and Service Tax (GST)
Lunch, dinner, snacks, or any other item not mentioned in the Includes list
Single room accommodations
Alcohol, cigarettes, and personal items
Anything not mentioned in the includes list
Early check-in or late checkout at the hotels
Entry fee at monuments
Any damage due to use or accident to rented motorcycles
Cost of repairs, spare parts for rented motorcycles
Day 1

Arrive in Chandigarh

Arrive in Chandigarh and check into your hotels. Ensure that you reach in the first half so that we collect your bikes, do a pre-ride checkup, and interact with the group. In the evening, we can go around Chandigarh and see some sights. Your first day of our Leh Ladakh bike trip will end with a nice dinner at the homestay or hotel.

Day 2

Chandigarh to Jammu (350 kms, 7 hrs)

Departing from Chandigarh, we head to Jammu, the largest city in the union territory of Jammu and Kashmir. Located by the Tawi river, the city is popular for the Hindu pilgrimage site of Vaishno Devi situated close by.

Day 3

Jammu to Srinagar (270 kms, 8 hrs)

We depart Jammu and head to heaven on earth – Kashmir. Located between the Great Himalayan Range and the Pir Panjal mountains, Kashmir is blessed with natural beauty, lip-smacking cuisine, and views of snowcapped mountains. Srinagar will be out pit stop en-route to Ladakh with plenty to see and experience.

Day 4

Stay in Srinagar

It's time to explore heaven on earth. Righf after breakfast, we zip through the hills and head to the gorgeous skiing destination, Gulmarg. You are free to ride around the place, do some horse riding, gandola rides or lazying around on the lush green meadows!

Back in Srinagar, we take a boat ride on the Dal Lake eating some delicious food in the middle of the lake, shopping, and then riding to some nearby destinations like Pari Mahal, Nageen lake etc

Day 5

Srinagar to Kargil (200 kms, 6 hrs)

The climb begins as we head towards the Ladakh region with the first stop being Kargil. Kargil was a strategic point during the Kargil War between India and Pakistan and a visit to the Kargil War Memorial on the way is a must-do!

Day 6

Stay in Kargil

So why do we need to spend an extra day in Kargil? Well, have you visited Suru Valley, Chamba statues, Nunkun peak, Batalik, Hunderman, etc? Guess not! Lots of sights to explore near Kargil and that will take up a whole day of riding.

Day 7

Kargil to Leh (220 kms, 5 hrs)

The ride takes us further into the mountains as we head out of Kargil crossing small villages on the way. The green landscapes of Kargil change into the brown hues of the water-deprived high-altitude deserts in the Leh region.

Day 8

Stay in Leh

A rest day to get used to the altitude and reduced oxygen levels as Leh city is located at an altitude of 11,400 feet. This day should be utilized to catch up on rest or to explore the city. The day will also be utilized to get your permits and rental bikes within the Leh region. If you have brought your own bike then no need to switch bikes.

Day 9

Leh to Nubra Valley (130 kms, 4 hrs)

One of the most difficult stretches, as we cross the, might Khardung La pass standing at 17,500 feet! You will travel through mountain terrain, narrow dirt roads, rocky stretches, slush, and ice as we cross the mountain pass to go down to the Nubra Valley. In the evening, we take a ride on the Bactrian Camels and see the gorgeous sunset over the Nubra Desert.

Day 10

Nubra-Turtuk-Thang-Nubra

Its time to explore the gorgeous Nubra Valley. Right after breakfast, we head to the last publically accessible village on the Indo-Pak border, Thang. After taking permission from the border police, we ride towards Thang and literally come face to face with the Pakistani border posts!

On the way back to Hunder, we explore the villages of Tyakshi, Turtuk, Skuru, Thoise, etc before we make our way back to the hotel. If time permits, we ride to the hot springs in Panamik village

Day 11

Nubra Valley to Pangong Tso (180 kms, 5 hrs)

From the deserts in Nubra valley, we travel to Pangong Tso Lake – a mystical emerald blue lake located near the China border. The glacier-fed lake lies at an altitude of 13,900 feet and our stay is in campsites next to the Holy Lake.

Day 12

Pangong to Tso Moriri (220 kms, 6 hrs)

Located at 14,800 feet it is the largest of all high-altitude lakes in India. This is one of the most scenic drives in the Leh region and you will be traveling through the dry, desert belt for the most part. Stay will be organized in campsites next to the lake or at homestays in the nearby villages.

Day 13

Tso Moriri to Leh (220 kms, 6 hrs)

From Tso Moriri, we head back into Leh city. All rental bikes from Leh will need to be returned today, and we take back the rental bikes from Manali. In the evening, we tour around Leh for a couple of hours before retiring for the day.

Day 14

Leh to Sarchu (250 kms, 7 hrs)

250 kilometers and 7 hours – this is what it will take for us to ride from Sarchu, a small village on the Leh Manali highway to Manali town. This is a major halt point on the way back to Manali and lies a little before the treacherous Rohtang Pass.

Day 15

Sarchu to Keylong (110 kms, 5 hrs)

The route from Sarchu to Keylong will have us cross the deadly Baralachala pass with an altitude of over 16,000 feet. Be ready to face icy roads, inhospitable weather conditions but a landscape that dreams are made of.

On the way we cross places like Killingsarai, Zing Zing Bar, Darcha, Jispa, and Gemur before we reach Sarchu in the afternoon.

Day 16

Keylong to Kasol (150 kms, 6 hrs)

From the mountains, we head down into Manali valley and ride towards Kasol. It's a popular riverside tourist spot and a great place to end the Leh Ladakh bike trip. We reach Kasol in the afternoon and can spend the day relaxing or exploring the town.

Day 17

Stay in Kasol

Wake up to the fresh air and it's time to go exploring the wilderness. Today we can cover spots like Manikaran and Tosh or we could just laze around our campsite and spend time with the group!

Day 18

Kasol to Chandigarh (280 kms, 9 hrs)

It's the last leg of the Leh Ladakh bike trip as we go from Kasol to Chandigarh. We reach our destination by evening and all rental bikes from Chandigarh will need to be returned today. If you have got your own bikes, you need to start arranging for their shipping.

Day 19

Depart from Chandigarh

It's time to bid adieu today! All rental bikes will need to have been returned before you head back to your home cities. If you got your own bikes, you can ship them out from Chandigarh today and take an evening flight/train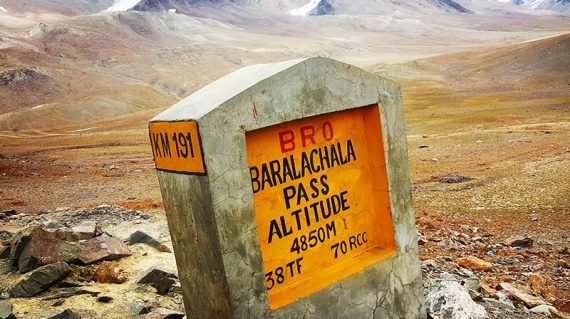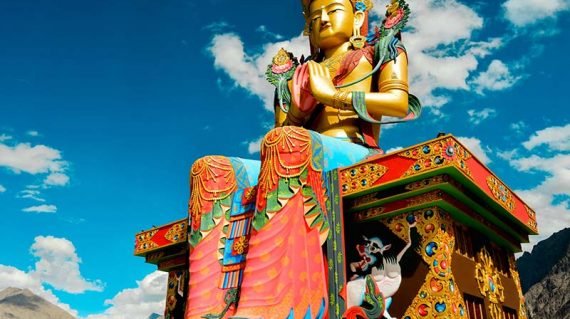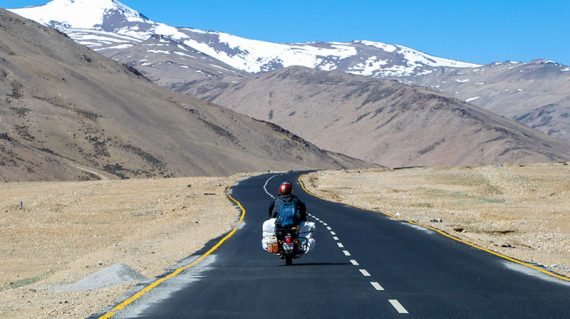 Click on the below menu to see the list of questions
Every tour is personally delivered by our trip leader. Along with this, if required you will be accompanied by a mechanic and a driver. Here is an intro to our team.
You can get your own bike and for that, there is a reduced tariff. If you rent, the choice is entirely yours. Once you contact us, we can provide you with a list of motorcycles from brands such as Royal Enfield, Bajaj, KTM, BMW, Hero, Honda, etc. Pricing will depend on the motorcycle you select.
We encourage our guests to experience the local cuisines of the destinations we travel to. In remote areas, we might not get options for eating different cuisines. We will ensure you get wholesome, tasty and hygienic food wherever we go.
In Ladakh region, you will get a mix of tarmac, dirt roads, slushy terrain and mountain passes. The rest of the places, we will be riding through good stretches of state and national highways.
Yes, you should always have at least 2 liters of water with you at any time.
We try to blend in homestays, hotels, and resorts in each destination to balance comfort with the local experiences. All your accommodations will be clean, hygienic, comfortable and safe.
Yes, you will be carrying your own luggage on your motorcycle. Pls make the necessary arrangements in case you are riding with a pillion. If the group size is more than 10 bikes, then we will arrange for a backup car and the luggage can be put in the vehicle.
While riding, we should have access to public toilets/hotel toilets. But there will instances where there are none and you will have to answer nature's call in nature.
Yes, you can, and for pillion riders, the tariff is mentioned in the Overview section.
We carry a basic first aid box with us and encourage you to carry your own medicines as well. In case of an emergency, we take you to the closest available medical center. We would also request you to share any pre-existing medical conditions and allergies, if any, with us.
| Package | Trip Status | Price | |
| --- | --- | --- | --- |
| June 13, 2021 - July 1, 2021 | | | |