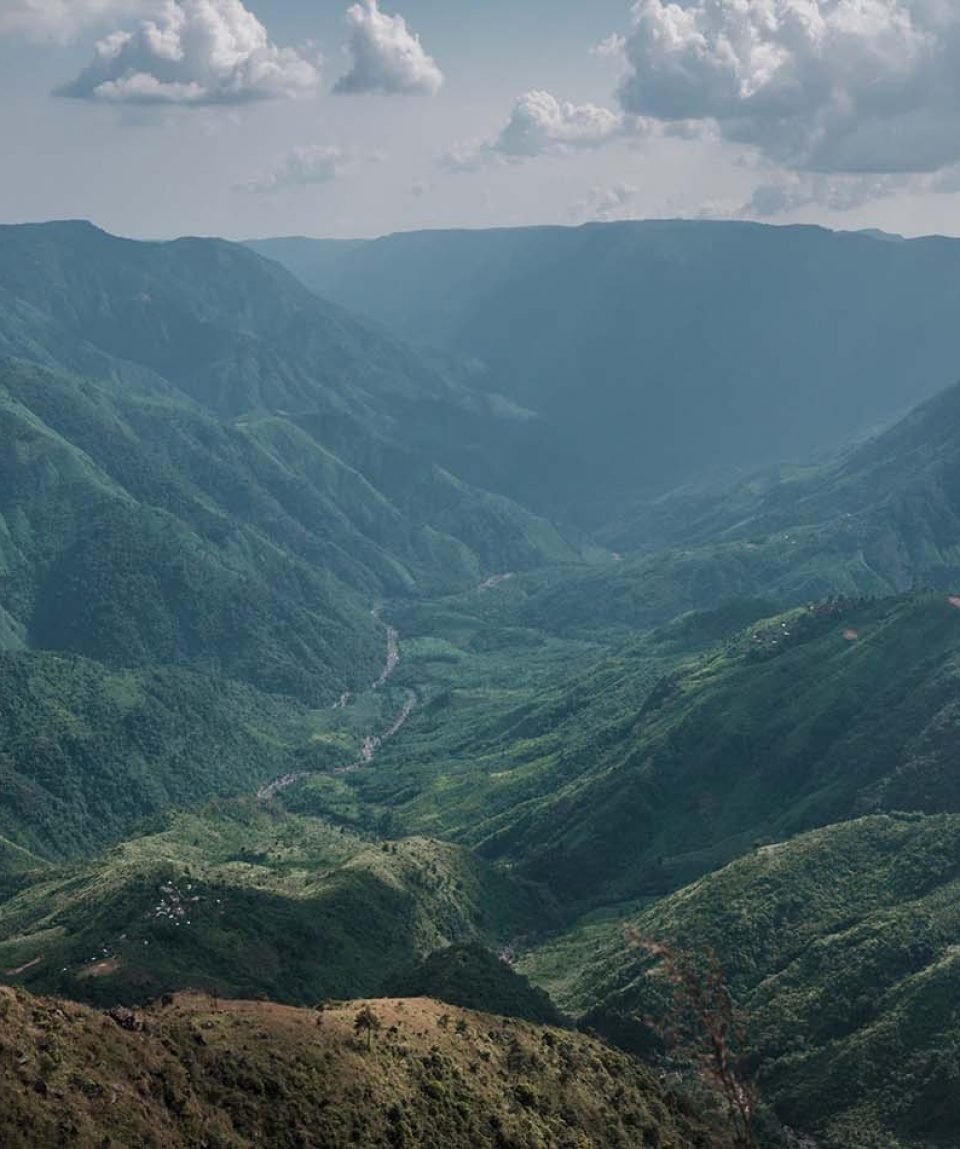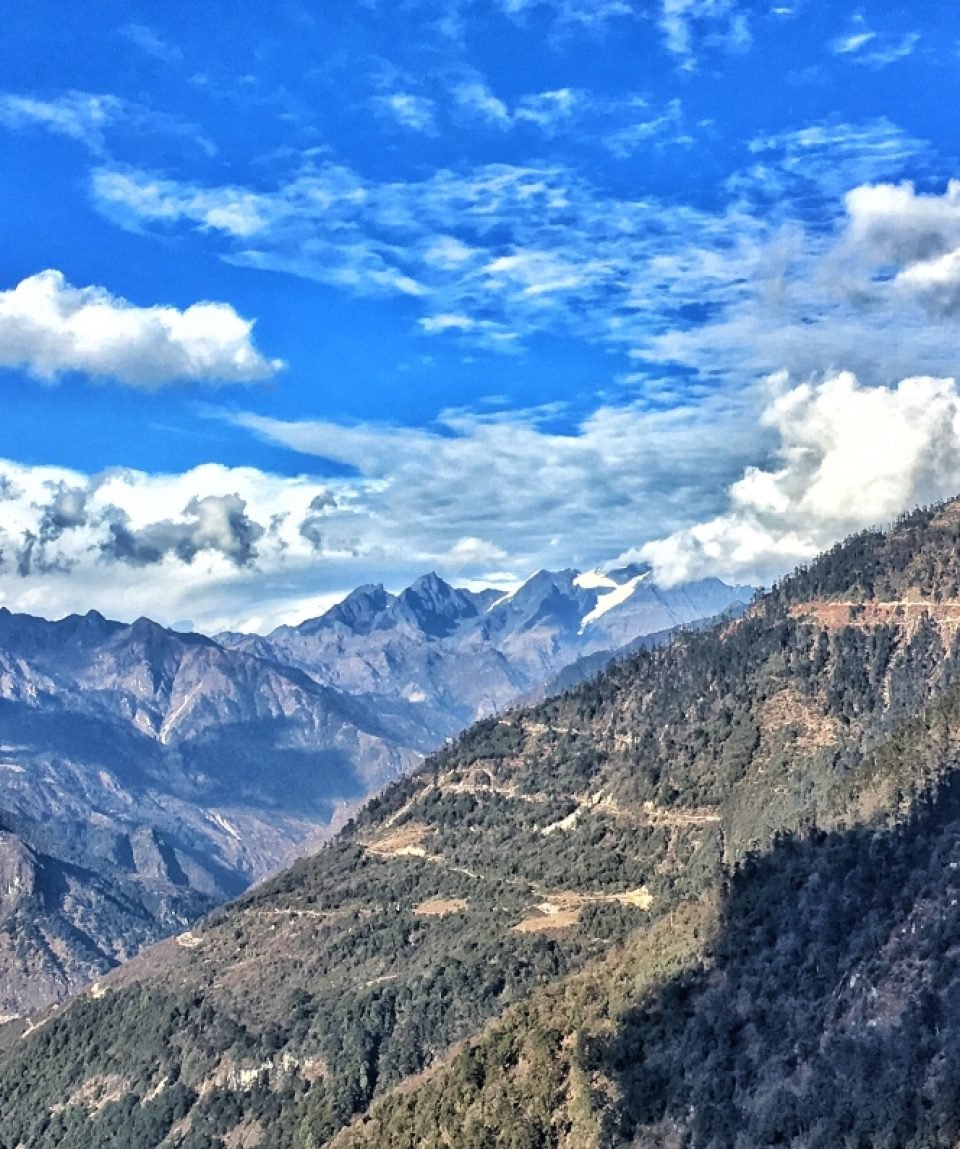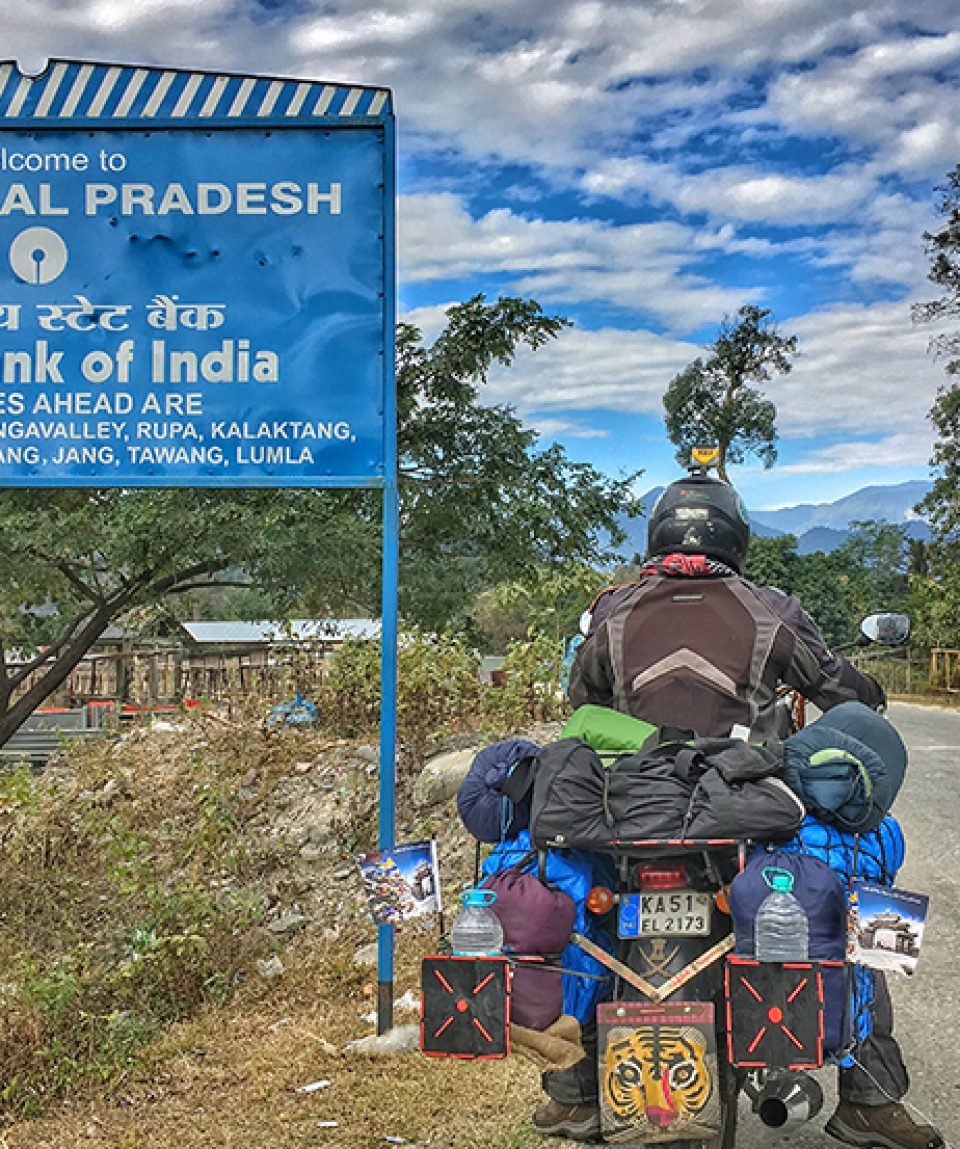 Offbeat Arunachal Motorcycle Tour (13D/12N)
Vacation Style

Holiday Type

Heritage

Mountain

Rustic

Wildlife

Guided Tour, Off-Road

Activity Level

Challenging

Min Group Size

Medium Group
All about the Offbeat Arunachal Motorcycle Tour (13D/12N).
**This package is for residents of India**
Pillion Tariff – INR 49,500
Total kilometers for this adventure ~ 1,300
Riding Days – 8
Road Conditions – Mix of tarmac, broken tarmac, dirt roads, snow, & black ice
Arunachal Pradesh is a land full of mystique and hardly explored by local tourists. Called the Land of the Dawn lit mountains, Arunachal Pradesh is a giant patch of green and white on the map. Located close to the Chinese and Bhutanese borders, Arunachal is a treasure trove of natural wonders and unique cultures. And one of the most popular and adventurous zones is Sela Pass situated at an altitude of more than 14,000 feet. During winter the pass is frozen, covered with snow and the Sela Lake looks like sheet glass!
Most of Arunachal Pradesh's terrain consists of deep valleys flanked by highland plateaus and ridges that rise to the peaks of the Great Himalayas. It is home to dozens of distinct ethnic groups, most of which are in some ways related to the peoples of Tibet and the hill region of western Myanmar. More than two-thirds of the state's people are designated officially as Scheduled Tribes, a term that generally applies to indigenous peoples who fall outside of the prevailing Indian social structure.
Assam is the gateway to the Northeast and the most populated city in the region is its capital city, Guwahati. The state is famous for its colorful festivals, simple yet delicious cuisine, the mighty Brahmaputra river, and vibrant culture. During the Arunachal motorcycle tour, we help you immerse in its rich heritage, experience some yummy food, and ride through the best terrains in the region.
**COVID negative certificate that is max 72 hours old required for all travelers
**All tariffs are on a per-person basis**
The tour package inclusions and exclusions at a glance
What is included in this tour?
Items that are included in the cost of tour price.
Stay on all dates on twin sharing basis
Breakfast and dinner on all days
Backup car, its fuel, driver, and toll charges
Services of a mechanic throughout the tour
Professional lead rider and a sweep rider
First Aid kit and Oxygen cylinder with the trip leader
All inner line permits
Goods & Services Tax (GST)
Assistance in bike rentals
Route planning and trip management
24/7 assistance on call
What is not included in this tour?
Items that are not included in the cost of tour price.
Your flights, transfers, etc.
Cost of motorcycles and fuel for motorcycles
Lunch and other meals not mentioned in Includes
Single room accommodations
Motorcycle upgrades other than what is mentioned
Alcohol, cigarettes, and personal items
Anything not mentioned in the includes list
Early check-in or late checkout at the hotels
Entry fee at monuments
Any damage due to use or accident to rented motorcycles
Cost of repairs, spare parts for rented motorcycles
Day 1

Arrive in Guwahati

The first day of the tour is for you to reach Guwahati and check in to your hotels. We will collect your motorcycles and check them for any modifications to be done. Today you will spend time with your tour leader who will answer any questions you might have and introduce you to the tour and the rest of the group.

Day 2

Stay in Guwahati

This is a reserve day and will be utilized to go sight-seeing around Guwahati. We will ride to places like Kamakhya temple, Umananda temple, Pobitora national park or take a river cruise on the Brahmaputra.

Day 3

Guwahati to Tezpur (180 kms, 4.5 hrs)

Located 4 hours away, our first destination of the tour is Tezpur. The ride will take us through the national highway crossing the major towns of Jagiroad and Nagaon. After lunch on the highway, we proceed to Tezpur reaching before the evening. Post a short rest period, we spend time by the Brahmaputra, watching a spectacular sunset.

Day 4

Tezpur to Bomdilla (155 kms, 6 hrs)

Time to head towards Arunachal Pradesh as we proceed towards Bomdilla. It is located 150 kms from Tezpur and the ride will take us along the Jia Bhareli river, dirt patches and tarmac roads through the Nameri National Park. Post lunch, we check into our hotel and in the evening, we take a stroll in the town.

Day 5

Bomdilla to Dirang (45 kms, 2 hrs)

The climb starts as we move on to Dirang located at an altitude of 5,000 feet. The small town is an overnight tourist destination for people heading to Tawang but has plenty of sight-seeing options. We can explore places like Dirang Dzong, Dirang Monastery, and a small quaint town, Mandala.

Day 6

Dirang to Sangti Valley (15 kms, 1 hr)

Fancy camping by the riverside? Sangti valley is a picture-perfect camp spot located just 1 hour from Dirang. It is a small hamlet on the outskirts of Dirang, home to the Monpa tribe. We will spend the day exploring the village and interacting with the villagers.

Day 7

Sangti Valley to Tawang (150 kms, 6.5 hrs)

This is the most challenging part of the ride as we ride up the mountains onto Sela pass located at an altitude of 14,000 feet. It's a great spot to have tea/coffee and hot snacks at the army canteen and after a short break we head down to Jaswantgarh War Memorial. A quick visit there and we head on to Tawang located 4 hours away. If time permits, we see the Nuranang Falls located close to Jung village.

Day 8

Stay in Tawang

After breakfast, if weather permits, we ride to see Bumla pass, visit Tso Lake and Madhuri Lake. Along the way we do a quick stopover in Zemithang as well, the last publicly accessible village at this end.

Day 9

Stay in Tawang

Today will be spent visiting local sites near Tawang like the Tawang monastery, War Memorial etc. The evening is free for you to relax, tend to your bikes or go shopping in the town market. Remember to fill up on fuel before we head back!

Day 10

Tawang to Dirang (135 kms, 6 hrs)

Time to head back and after breakfast we again ride towards Sela pass to our next stop in Dirang. The trip will take about 6 hours and, in the evening, we spend time in our hotel.

Day 11

Dirang to Nameri (150 kms, 5.5 hrs)

Nameri national park is located in the foothills of the Eastern Himalayas and is home to many birds and wild animals. Most of the route today will consist of off-road stretches and broken tarmac. The evening is free for you to walk around the village or sit by Jia Bhareli river.

Day 12

Nameri to Guwahati (230 kms, 6 hrs)

The ride is mostly through plains and national highways as we head back to our starting point, Guwahati. The journey will take a max of 6 hours and by late afternoon we should be in our hotels in Guwahati. The motorcycles will need to be returned and if you have a flight/train back home, you can check out and leave.

Day 13

Depart from Guwahati

This is the last day of the tour. All motorcycles will need to be returned and post check out, you can head to Guwahati airport/station.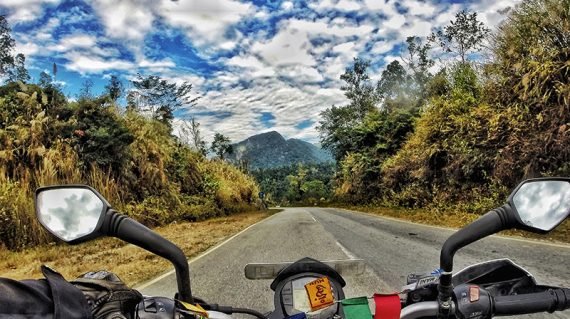 Click on the below menu to see the list of questions
Every tour is personally delivered by both our trip leaders, who will be your tour guides and trip leaders respectively. Along with this, if required you will be accompanied by a mechanic and a driver. Here is an intro to our team
You can get your own bike if you like. If you rent, the choice is entirely yours. Once you contact us, we can provide you with a list of motorcycles from brands such as Royal Enfield, Bajaj, KTM, BMW, Hero, Honda, etc. Pricing will depend on the motorcycle you select.
We encourage our guests to experience the local cuisines of the destinations we travel to. In remote areas, we might not get options for eating different cuisines. We will ensure you get wholesome, tasty and hygienic food wherever we go. If you are from outside India, here's a guide to get you going.
Both states have flatlands and mountainous terrain, so most roads are a bit narrow with no dividers. The road condition will be a mixture of tarmac, dirt roads and rocky roads due to the weather conditions and altitude. But you will love riding through the state as its ever changing landscape is stunning, with plenty of sights to see.
Yes, we recommend you to carry at least 2 liters water per person every day.
We try to blend in homestays, hotels, and resorts in each destination to balance comfort with the local experiences. All your accommodations will be clean, hygienic, comfortable and safe.
No, we have back-up vehicles on all our tours that will carry your luggage for you. But you should carry your valuables like a passport, cash, camera, and other important equipment with you all the time.
Different countries and companies have their own policies, but you should pick one that covers you for your entire period of travel. The policy should also cover you for riding motorcycles, unexpected curtailment of the holiday, medical expenses arising overseas, loss or damage to luggage & property and personal liability claims against the participant and emergency evacuation. We highly recommend this for foreign citizens.
While riding, we should have access to public toilets/hotel toilets. But there will instances where there are none and you will have to answer nature's call in nature.
Ideally, your pillion should be riding with you on your motorcycle. But occasionally, they can travel in the back-up vehicle. Back-up vehicles are primarily for support staff and to carry your luggage, motorcycle spares, and tools. Each back-up vehicle acts as a support vehicle and will always tail the group maintaining a certain time distance.
Different countries and companies have their own policies, but you should pick one that covers you for your entire period of travel. The policy should also cover you for riding motorcycles, unexpected curtailment of the holiday, medical expenses arising overseas, loss or damage to luggage & property and personal liability claims against the participant and emergency evacuation. We highly recommend this for foreign citizens.
We carry a basic first aid box with us and encourage you to carry your own medicines as well. In case of an emergency, we take you to the closest available medical center. We would also request you to share any pre-existing medical conditions and allergies, if any with us.
| Package | Trip Status | Price | |
| --- | --- | --- | --- |
| October 17, 2021 - October 29, 2021 | | | |
| October 31, 2021 - November 12, 2021 | | | |