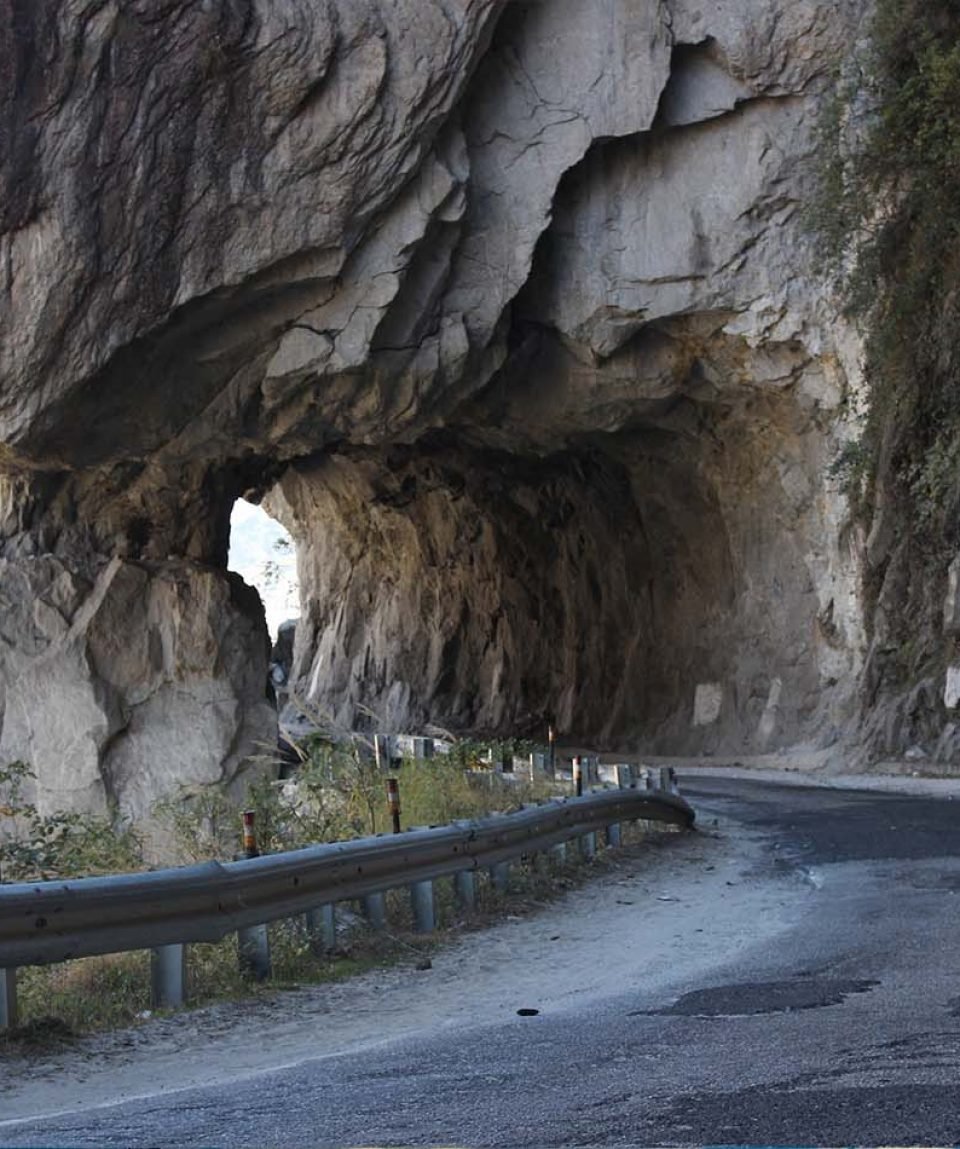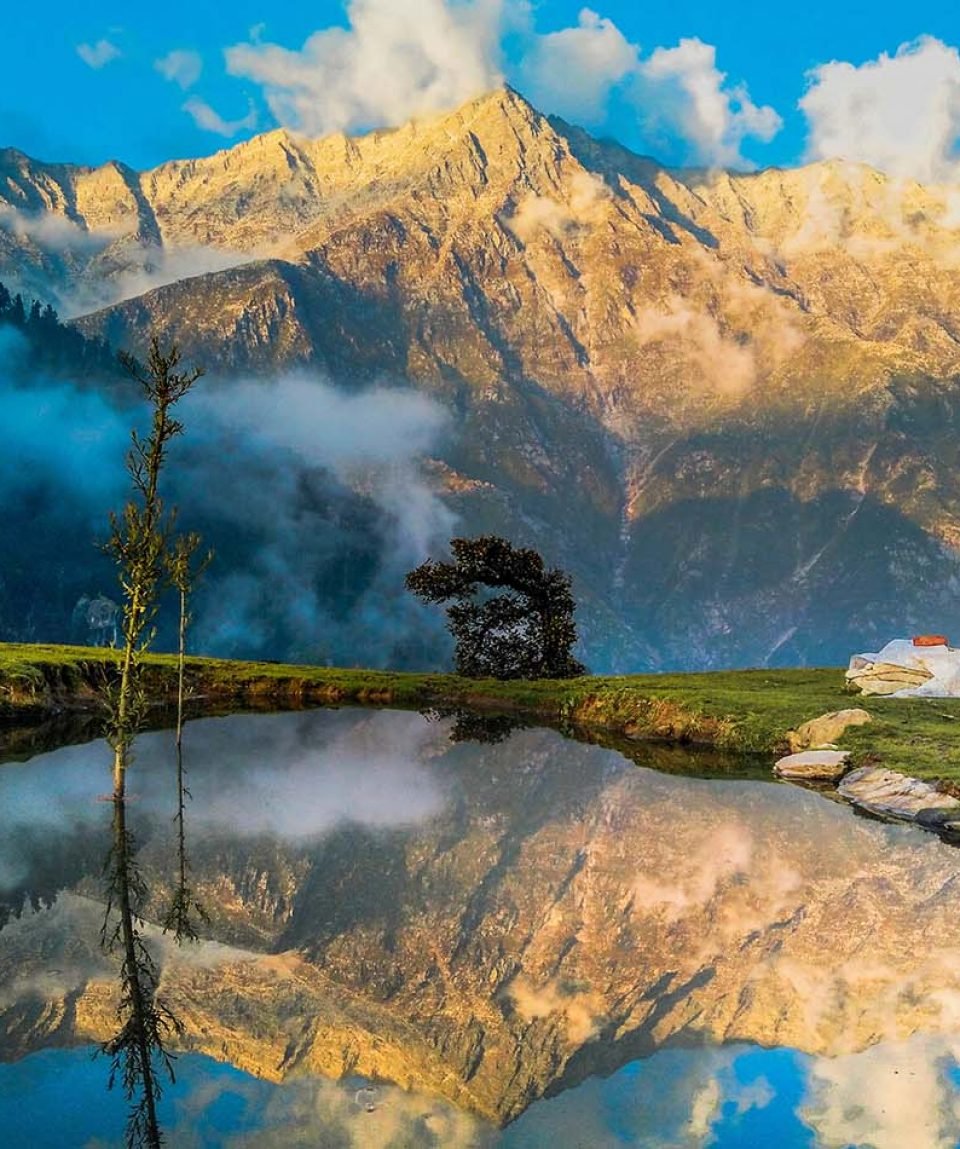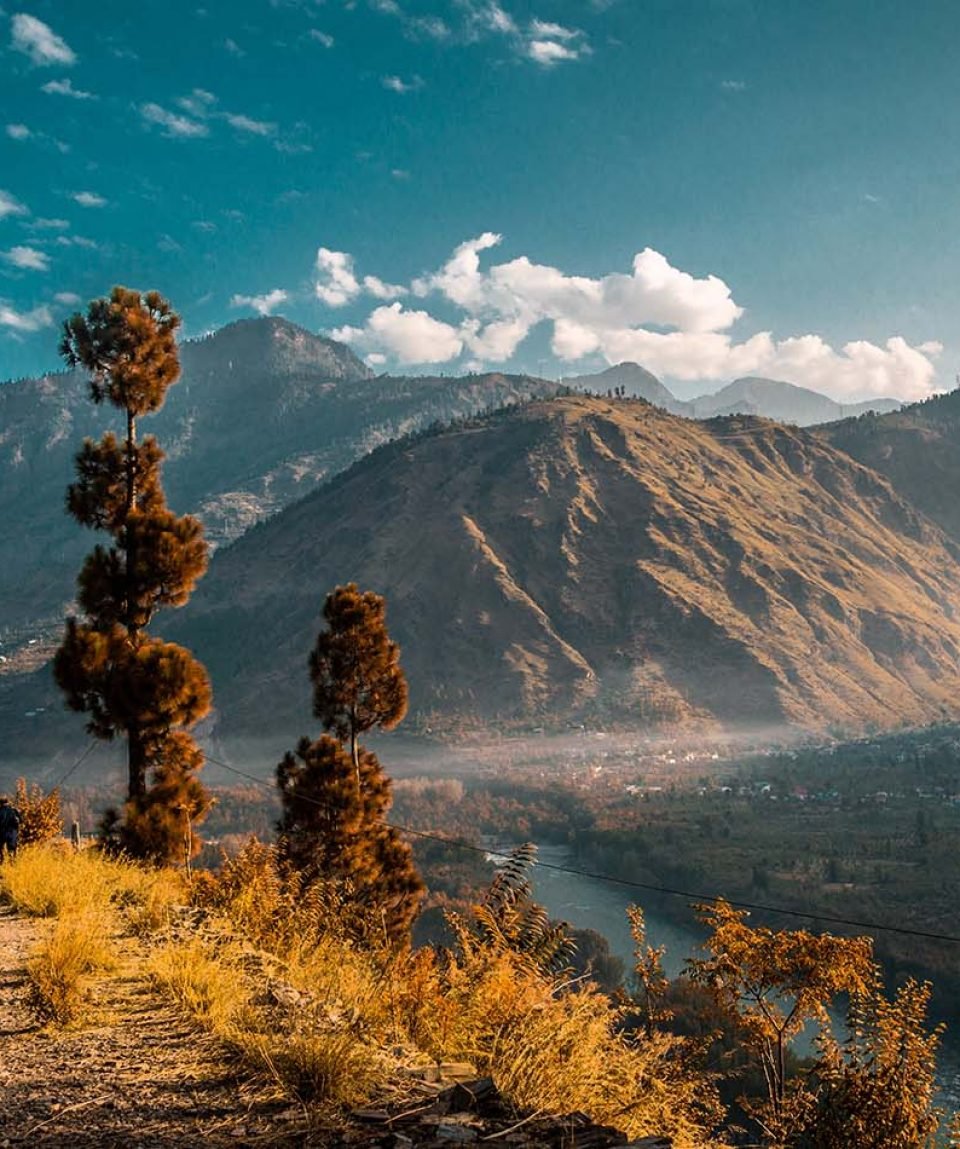 Heritage of Himachal SUV Tour (18D/17N)
Our Himachal Pradesh SUV tour focuses on art, culture, and history of the vibrant state as we take you through the most offbeat and stunning destinations.
Vacation Style

Holiday Type

Desert

Mountain

Rustic

Urban

Culture, Family

Min Group Size

Small Group
All about the Heritage of Himachal SUV Tour (18D/17N).
Garli and Dharamsala are two distinct towns located close to each other but are worlds apart. Garli is a heritage village with grand wooden kothis (mansions) and old-world charm.
Dharamsala is famous as Dalai Lama's residence and the mountain destination is a favorite trekking spot as well.
Spiti Valley is a cold desert mountain valley located high in the Himalayas in the north-eastern part of the northern Indian state of Himachal Pradesh. The name "Spiti" means "The middle land", i.e. the land between Tibet and India.
Our Spiti SUV tour takes you through some of the most breath-taking landscapes in Himachal Pradesh, as you drive across tall pine forests, wade through streams, and drive along with high altitude deserts in the mystical Spiti valley.
Chitkul is a village in Kinnaur district of Himachal Pradesh. During winters, the place mostly remains covered with the snow and the inhabitants move to lower regions of Himachal. During our Chitkul SUV tour, we will also cover the Queen of the hills, Shimla. The summer capital of British India, Shimla is now a popular tourist destination that has managed to retain its colonial past.
**All tariffs are per person**
Total miles for this adventure ~ 1,300
Driving Days – 8
Road Conditions – Mix of tarmac, broken tarmac, and dirt roads
SUV's we provide
The tour package inclusions and exclusions at a glance
What is included in this tour?
Items that are included in the cost of tour price.
Stay for all dates on twin sharing basis
Breakfast, lunch, and dinner on all dates
Daily tea, coffee, cold drinks, and packaged water
Well-trained professional driver
Services of English speaking guide
Moto Overlanders trip leader
Cost of SUV rental and fuel
All transfers
Permits, road tolls, and parking fees
Goods & Services Tax for all services rendered
Optional Add-Ons 
Single room accommodation – $800
Children less than 7 years old – $1,000
What is not included in this tour?
Items that are not included in the cost of tour price.
Your flights, visa, etc
Any additional meals
Travel insurance and other emergencies
Single room accommodations
Alcohol, cigarettes, and personal items
Early check-in or late checkout at the hotels
Camera/video fee, entry fee at monuments
Day 1

Arrive in Delhi

The first day of the tour is for you to reach Delhi and check in to your hotels. Today you will spend time with your tour leader who will answer any questions you might have and introduce you to the tour.

Day 2

Stay in Delhi

After a hearty breakfast, you will take a small drive around the city to get used to the traffic in India. It will be an interesting experience as you figure out the road rules, unsaid rules and dynamics of our roads. After your driving experience, we have lunch and then you have the rest of the day to yourself. You can choose to rest, relax, drive around the city or go shopping. But we recommend you to rest as much as possible.

Day 3

Delhi to Garli (255 miles, 8.5 hrs)

The drive begins as we leave for Delhi early in the morning. It's going to be a hot drive as we travel mainly through highways, stopping for breaks in between. Unless it's a weekend, we should not encounter a lot of traffic and the journey time should be around 8 hours. We stop for lunch on the way, or in Garli post which we check into our hotel and rest.

Day 4

Stay in Garli

Explore the heritage village with a walk through the narrow, dilapidated lanes. Our tour takes you through the historic sites and then to a small eatery for local snacks. We will also visit a historical rock-cut temple nearby. Lunch will be served in the hotel post which we head to the riverside for an evening cup of tea and snacks by the water.

Day 5

Garli to Dharamsala (45 miles, 2.5 hrs)

On our way to Dharamsala, we first stop by the Kangra fort where we take a fascinating audio tour of the ancient building. Before lunch, we check into our hotel and then in the evening explore the city.

Day 6

Stay in Dharamsala

If you'd like a paragliding experience, we travel to Bir Billing, one of the best paragliding spots in India for some adventure. This activity will take the whole day. If you opt-out of this, we take you around the town and cover local sights.

Day 7

Dharamsala to Narkanda (185 miles, 9.5 hrs)

Long day ahead as we travel from Western Himachal to the town of Narkanda. The town is known for eco-tourism, trekking trails, waterfalls and foreign tourist populations. Narkanda is a layover in our journey to Chitkul. Take the day to relax as we have a long trip the next day.

Day 8

Narkanda to Chitkul (150 miles, 6.5 hrs)

Another long day. Just 190 kms to cover but it will take around 7 hours to reach Chitkul. The beautiful village is the last publicly accessible town near the Chinese border. We drive through narrow roads, crossing wooden bridges, and overlooking deep gorges. Reach Chitkul in the evening and relax.

Day 9

Stay in Chitkul

Wake up early to a dazzling sunrise, and then have breakfast in the Chitkul village. It's a small area that can be covered by a walk. We get to visit the local cafes, temples, and hang out near the river.

Day 10

Chitkul to Kaza (155 miles, 8.5 hrs)

It's time to head towards the cold desert as we travel to the Spiti valley. Kaza is the base town for covering Spiti valley and the journey today will take around 6-7 hours of driving through varied landscapes.

Day 11

Stay in Kaza

Breakfast at the hotel/homestay post which we drive out to explore the sights around Kaza. The drive will take you to narrow tarmac and off road stretches as we head to some remote villages. Lunch will either be on the way or back at our hotel/homestay. Lots of time to take photographs/videos since we stay out till evening. After a little rest, we have dinner and walk around the town.

Day 12

Stay in Kaza

After breakfast, we again set out to see the sites. We get to explore tiny villages, gorgeous lakes and bustling village markets. If possible, we go on a fossil hunt to a nearby village. Plenty of rest time during the evening with a little bit of R&R.

Day 13

Kaza to Kalpa (130 miles, 6.5 hrs)

Wake up at your own time, have a local meal and then we head to our next destination, Kalpa 5 hours away. The village has gorgeous views of the mountains and walking through the town will give you a taste of the Himachali way of life. Spend the day exploring local sights, local food and interesting heritage buildings.

Day 14

Kalpa to Shimla (150 miles, 8 hrs)

It's time to leave behind the Kinnaur region as today we start our descent towards Shimla. We again leave after an early breakfast as the 230 kms are going to take about 6-7 hours. The terrain will drastically change as we enter the mountains and the roads become narrow. Shimla is a popular Indian tourist destination with plenty to see.

Day 15

Stay in Shimla

Enjoy breakfast at the hotel and then you can either chose to relax or go out exploring. Walk through the famous Mall road and dine in some of the oldest restaurants in the region. We will also take you to a couple of heritage sites, town markets and viewpoints.

Day 16

Stay in Shimla

With plenty of spots around Shimla, we head to nearby mountain destinations riding through pine forests and orchards. You can either chose to go riding, go shopping or sit back in your hotel and relax.

Day 17

Shimla to Delhi (220 miles, 8.5 hrs)

Time to get back to Delhi and we check out of our hotels in Shimla after breakfast. After lunch on the way, we reach our Delhi hotels in the evening. If you are flying out, we drop you to the airport. Else we can take you around for shopping.

Day 18

Depart from Delhi

This is the last day of the tour. Post check out, we will escort you to the airport.
Himachal SUV tour route map
Spiti Valley motorcycle tour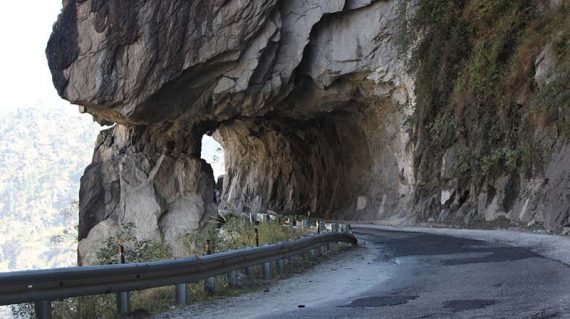 Roads in Kinnaur region, Upper Himachal Pradesh
Village in Himachal Pradesh
Click on the below menu to see the list of questions
Every tour is personally delivered by both our trip leaders, who will be your tour guides and trip leaders respectively. Here is an intro to our team
Our partners have options of Toyota Innova, Mahindra XUV, Renault Dusters, Mahindra Marazzo.
We encourage our guests to experience the local cuisines of the destinations we travel to. In remote areas, we might not get options for eating different cuisines. We will ensure you get wholesome, tasty and hygienic food wherever we go. If you are from outside India, here's a guide to get you going.
Himachal Pradesh is a mountainous state, so most roads are a bit narrow with no dividers. The road condition will be a mixture of tarmac, dirt roads, and rocky roads due to the weather conditions and altitude. But you will love riding through the state as its ever-changing landscape is stunning, with plenty of sights to see.
Well, we will provide you with bottled water throughout the tour.
We try to blend in homestays, hotels, and resorts in each destination to balance comfort with the local experiences. All your accommodations will be clean, hygienic, comfortable, and safe.
While traveling, we should have access to public toilets/hotel toilets. But there will instances where there are none and you will have to answer nature's call in nature.
Different countries and companies have their own policies, but you should pick one that covers you for your entire period of travel. The policy should also cover you for riding motorcycles, unexpected curtailment of the holiday, medical expenses arising overseas, loss or damage to luggage & property and personal liability claims against the participant and emergency evacuation. We highly recommend this for foreign citizens.
We carry a basic first aid box with us and encourage you to carry your own medicines as well. In case of an emergency, we take you to the closest available medical center. We would also request you to share any pre-existing medical conditions and allergies, if any with us.
| Package | Trip Status | Price | |
| --- | --- | --- | --- |
| | | | |