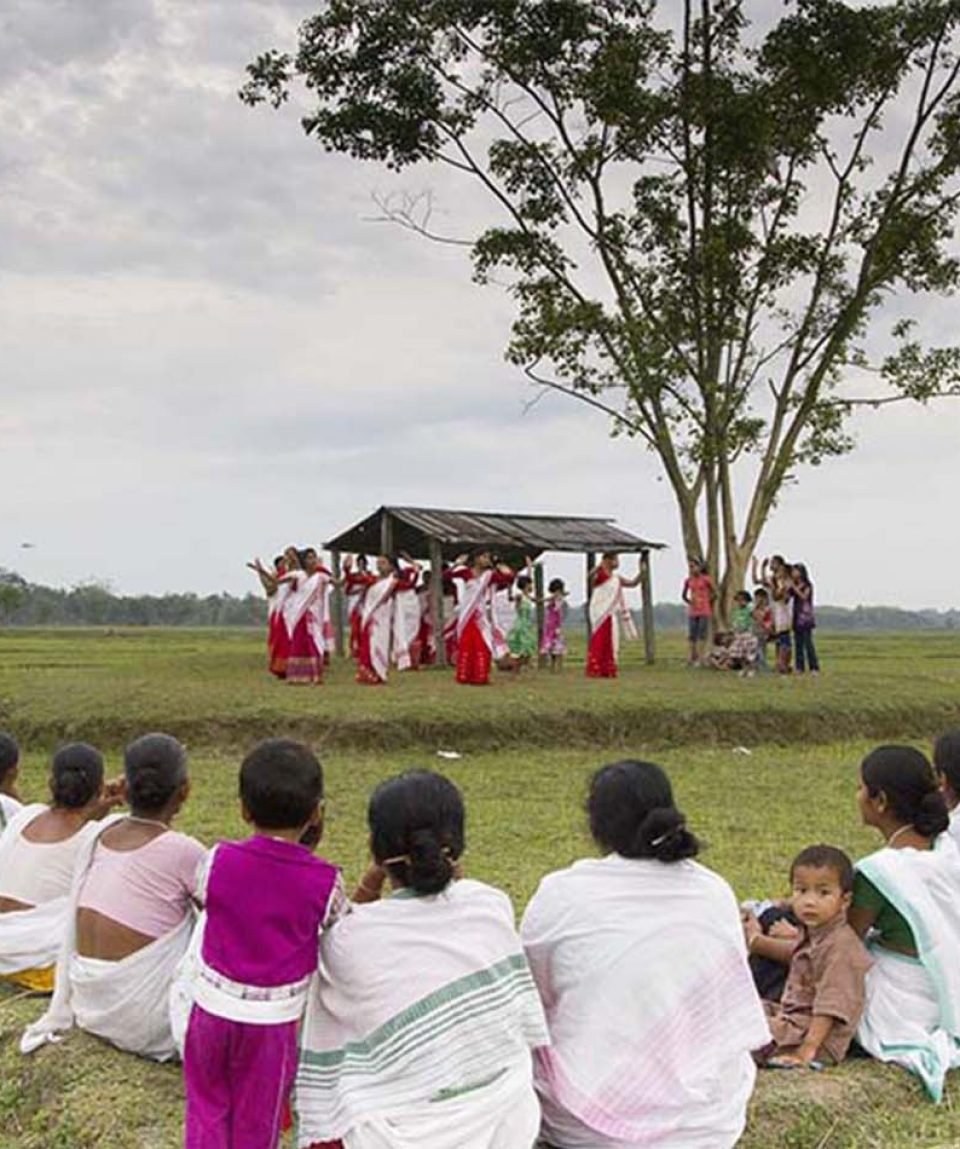 Offbeat Northeast Motorcycle Tour (17D/16N)
Vacation Style

Holiday Type

Heritage

Mountains

Rustic

Urban

Guided Tour, Off-Road

Min Group Size

Small Group
All about the Offbeat Northeast Motorcycle Tour (17D/16N).
This tour combines the best of 2 northeastern states as we help you explore Assam and Meghalaya.
Assam is the gateway to the Northeast and the most populated city in the region is its capital city, Guwahati. The state is famous for its colorful festivals, simple yet delicious cuisine, the mighty Brahmaputra river, and vibrant culture. During this tour, we help you immerse in its rich heritage, experience some yummy food, and ride through the best terrains in the region.
Arunachal Pradesh is a land full of mystique and hardly explored by local tourists. Called the Land of the Dawn lit mountains, Arunachal Pradesh is a giant patch of green and white on the map. Most of Arunachal Pradesh's terrain consists of deep valleys flanked by highland plateaus and ridges that rise to the peaks of the Great Himalayas.
In Sanskrit, Meghalaya means 'the abode of the clouds' and this makes it the wettest state in India. Cherrapunjee and Mawsynram are among the wettest places on Earth; most of the rain falls between June and September, creating very impressive waterfalls and carving out some of Asia's longest caves. This makes it a popular monsoon travel destination for those who love the rain.
Explore Shillong, the capital city that still boasts of a fine colonial heritage and is one of the most fashion-conscious cities in the country.  Owing to the magnificent lakes all around the town, and the hills surrounding it, Shillong has often been called the Scotland of the East.
Total miles for this adventure ~ 850
Riding Days – 10
Road Conditions – Mix of tarmac, broken tarmac and dirt roads
Motorcycles we provide
**All tariffs are on a per-person basis**
The tour package inclusions and exclusions at a glance
What is included in this tour?
Items that are included in the cost of tour price.
Stay for all dates on twin sharing basis
Breakfast, lunch, and dinner on all dates
Daily tea, coffee, cold drinks, and packaged water
Moto Overlanders ride leader
On tour mechanic
Chase vehicle with a trained driver
Services of an English speaking guide
Cost of motorcycle rental and fuel with some spares
All transfers
Permits, road tolls, and parking fees
Goods & Services Tax for all services rendered
Transportation of 2 soft bags per person in the chase vehicle
Optional Add-Ons 
Single room accommodation – $800
Pillion tariff – $4,600
What is not included in this tour?
Items that are not included in the cost of tour price.
Your flights, visa, etc
Any additional meals
Travel insurance and other emergencies
Modifications made to motorcycles
Single room accommodations
Alcohol, cigarettes, and personal items
Early check-in or late checkout at the hotels
Camera/video fee, entry fee at monuments
Charges arising due to breakdown of motorcycle, accidents, & replacement of parts
Day 1

Arrive in Guwahati

The first day of the tour is for you to reach Guwahati and check in to your hotels. If you have sufficient time left, we will collect your motorcycles and check them for any defects or modifications to be done. Today you will spend time with your tour leader who will answer any questions you might have and introduce you to the tour.

Day 2

Stay in Guwahati

After a hearty breakfast, you will take a small ride around the city to get used to the traffic in India. It will be an interesting experience as you figure out the road rules, unsaid rules, and dynamics of our roads. After your riding experience, we have lunch and then you have the rest of the day to yourself. You can choose to rest, work on your motorcycle, ride around the city, or go shopping. But we recommend you to rest as much as possible.

Day 3

Guwahati to Sivasagar (225 miles, 8.5 hrs)

Sivasagar, formerly known as Rangpur, was the capital of the Ahom Kingdom from 1699 to 1788. The Ahoms ruled Assam for six centuries until their kingdom fell to the Burmese in 1819 and their ruling class was all but wiped out. We arrive in the city in the late afternoon and take the day to explore the local markets.

Day 4

Stay in Sivasagar

Sivasagar is a historical destination and we take the time to visit 18th-century heritage buildings from the region's past.

Day 5

Sivasagar to Aalo (190 miles, 8 hrs)

Day 7

Stay in Mechuka

We spend the day exploring the town, riding around the rural settings and taking some time to relax as well.

Day 8

Mechuka to Aalo (120 miles, 6 hrs)

We break our journey from Mechuka to Sivasagr in Aalo. The day will be spent riding around the small village.

Day 9

Aalo to Sivasagar (190 kms, 8 hrs)

We are back to Sivasagar and in the evening we check into our hotels and head out for a traditional dinner.

Day 10

Sivasagar to Kohima (160 miles, 9 hrs)

Kohima is the capital city of the state of Nagaland and we will spend two nights exploring the sites around this beautiful city. We depart from Sivasagar after breakfast and by lunch, we check into our hotels in Kohima.

Day 11

Stay in Kohima

The plan for the day includes visiting places like the World War II Memorial, Reconciliation Church, State Museum, Kisama Heritage Village and a couple of small villages in the region.

Day 12

Kohima to Umrangso (150 miles, 9.5 hrs)

It's a long ride – about 9 hours – as we cross from Nagaland into the state of Assam. We reach our hotel in the evening and head out for a stroll in the local market or by the lakeside.

Day 13

Umrangso to Cherrapunji (110 miles, 6.5 hrs)

Cherrapunji is one of the wettest places of Earth and blessed with numerous stunning waterfalls. From Umrangso, we ride across varied landscapes and reach Cherrapunji in the evening.

Day 14

Stay in Cherrapunji

We take the day to cover all the waterfalls in Cherrapunji, try some local cuisine and spend time with the locals.

Day 15

Cherrapunji to Shillong (35 miles, 2 hrs)

It's a really short ride as we reach Shillong in 2 hours from Cherrapunji. On the way, we cover some more interesting spots and then later in the city, we head to Ward's Lake, Cathedral of Mary Help of Christians and Police Bazaar.

Day 16

Shillong to Guwahati (65 miles, 3.5 hrs)

The tour is almost over and time to head back to Guwahati. After breakfast in Shillong, we ride the twisties down to Umiam Lake and then head into Assam. On reaching Guwahati, we return the motorcycles. If you have a flight to catch, we drop you to the airport. Else you can choose to relax or visit the city markets.

Day 17

Depart from Guwahati

This is the last day of the tour. All motorcycles will need to be returned and post check out, we will escort you to the airport.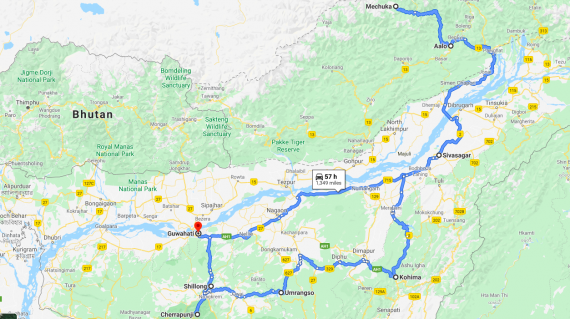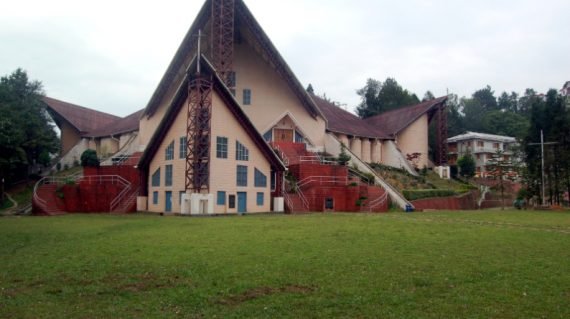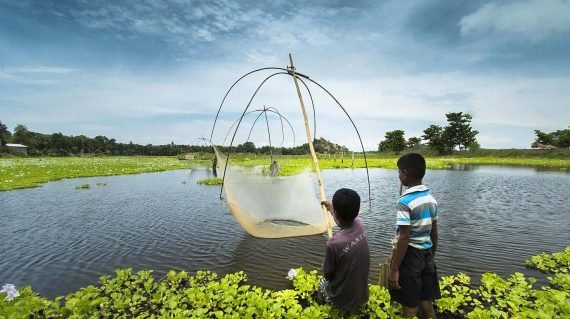 Click on the below menu to see the list of questions
Every tour is personally delivered by both our trip leaders, who will be your tour guides and trip leaders respectively. Along with this, if required you will be accompanied by a mechanic and a driver. Here is an intro to our team
The choice is entirely yours. Once you contact us we can provide you with a list of motorcycles from brands such as Royal Enfield, Bajaj, KTM, BMW, Hero, Honda etc. Pricing will depend on the motorcycle you select.
We encourage our guests to experience the local cuisines of the destinations we travel to. In remote areas, we might not get options for eating different cuisines. We will ensure you get wholesome, tasty and hygienic food wherever we go. If you are from outside India, here's a guide to get you going.
Both states have flatlands and mountainous terrain, so most roads are a bit narrow with no dividers. The road condition will be a mixture of tarmac, dirt roads and rocky roads due to the weather conditions and altitude. But you will love riding through the state as its ever changing landscape is stunning, with plenty of sights to see.
Well, we will provide you with bottled water throughout the tour.
We try to blend in homestays, hotels, and resorts in each destination to balance comfort with the local experiences. All your accommodations will be clean, hygienic, comfortable and safe.
No, we have back-up vehicles on all our tours that will carry your luggage for you. But you should carry your valuables like a passport, cash, camera, and other important equipment with you all the time. If you like, we can provide you with some
While riding, we should have access to public toilets/hotel toilets. But there will instances where there are none and you will have to answer nature's call in nature.
Yes, you can, and for pillion riders, we have a reduced tariff.
Ideally, you should be riding with you on your motorcycle. But occasionally, they can travel in the back-up vehicle. Back-up vehicles are primarily for support staff and to carry your luggage, motorcycle spares, and tools. Each back-up vehicle acts as a support vehicle and will always tail the group maintaining a certain time distance.
Different countries and companies have their own policies, but you should pick one that covers you for your entire period of travel. The policy should also cover you for riding motorcycles, unexpected curtailment of the holiday, medical expenses arising overseas, loss or damage to luggage & property and personal liability claims against the participant and emergency evacuation. We highly recommend this for foreign citizens.
We carry a basic first aid box with us and encourage you to carry your own medicines as well. In case of an emergency, we take you to the closest available medical center. We would also request you to share any pre-existing medical conditions and allergies, if any with us.
| Package | Trip Status | Price | |
| --- | --- | --- | --- |
| | | | |