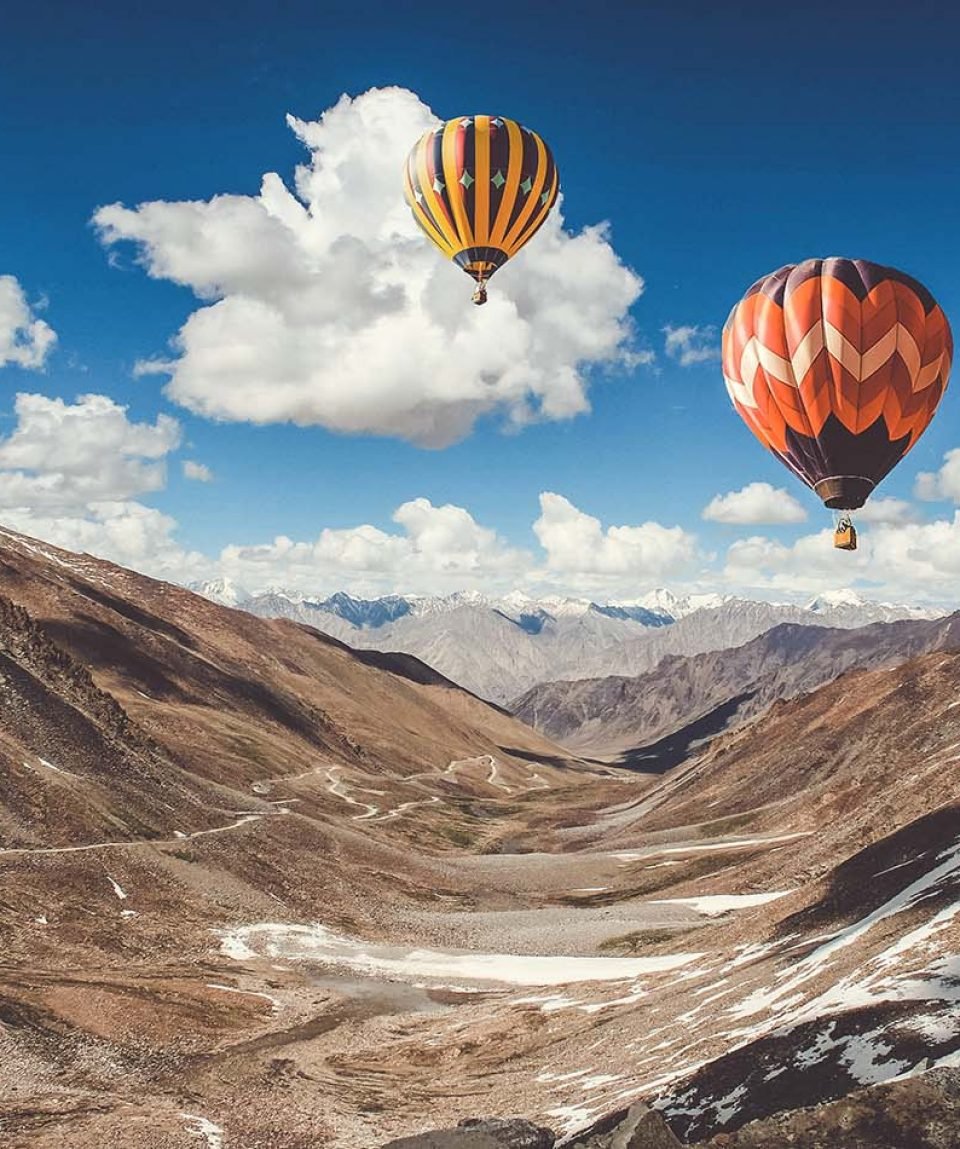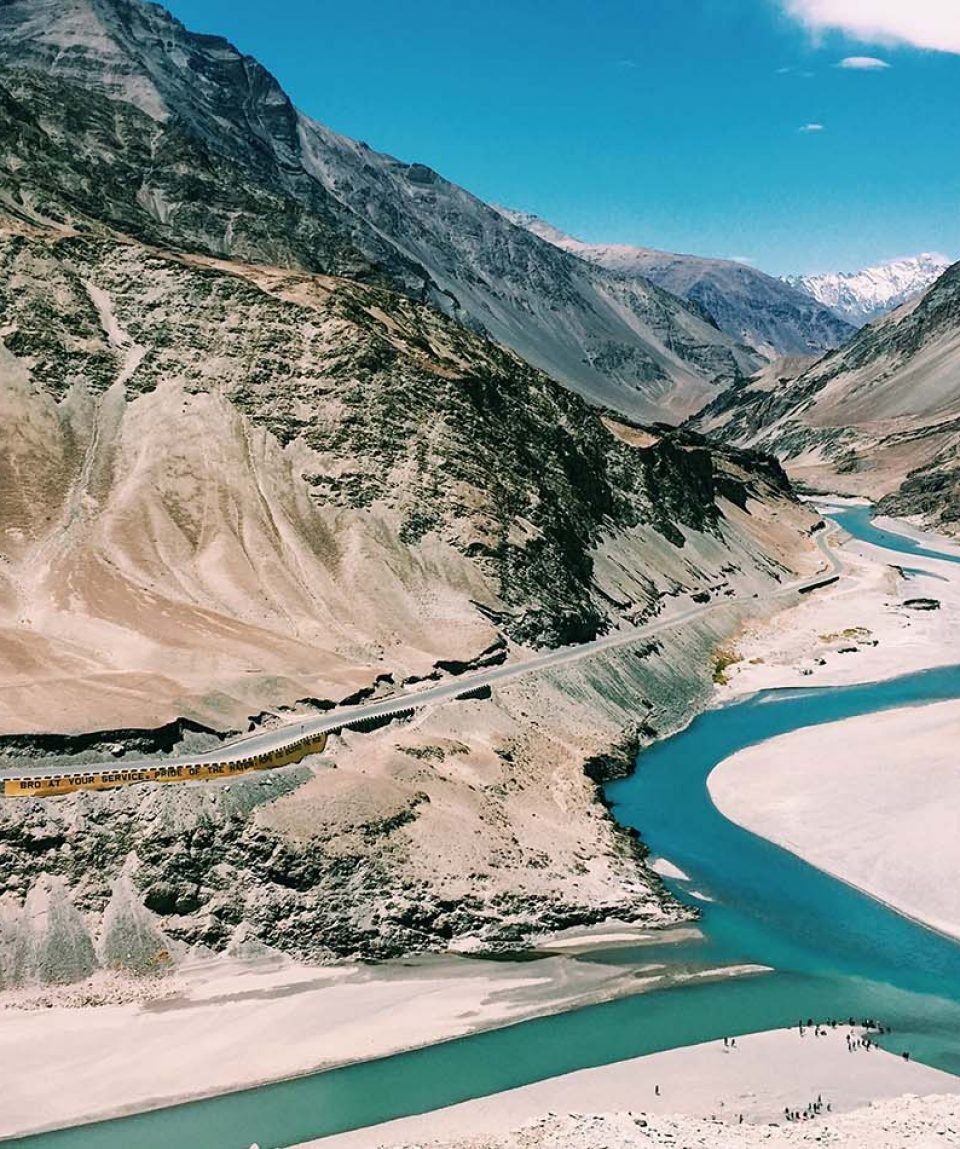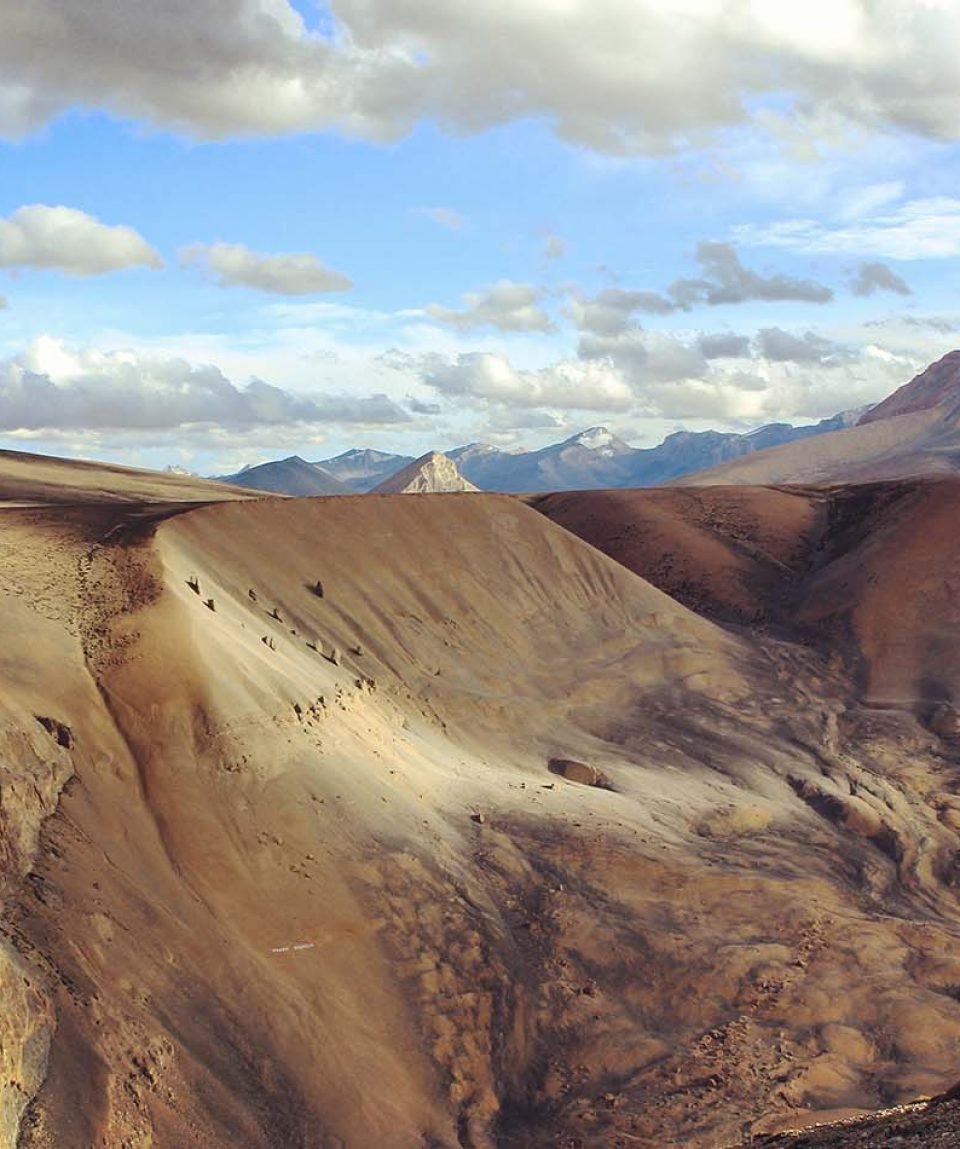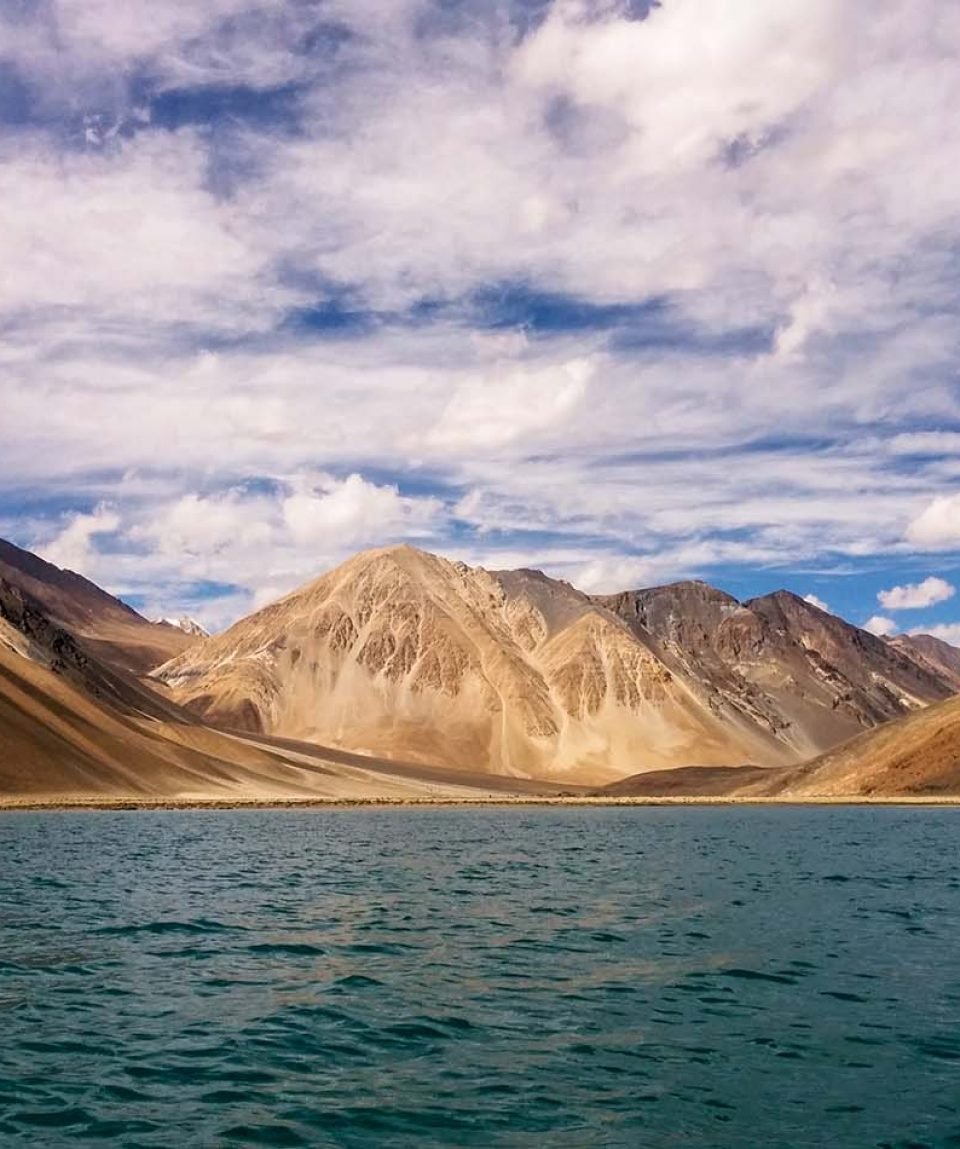 Ladakh Expedition Motorcycle Tour (21D/20N)
Home to some of the highest motorable roads in the world, at 18,000 feet Ladakh is a mecca for hardcore motorcycle riders looking for the ultimate adrenaline rush.
Vacation Style

Holiday Type

Desert

Heritage

Mountain

Rustic

Guided Tour, Off-Road

Min Group Size

Small Group
All about the Ladakh Expedition Motorcycle Tour (21D/20N).
Ladakh is a word that translates into high passes and this region that lies between the Himalayas and Karakoram range has some of the highest motorable roads in the world reaching up to 18,000 feet. With our Ladakh Adventure motorcycle tours, you will experience the best stays and most fun-filled routes across this region.
Srinagar is literally heaven on earth and one visit to this city will ensure that you fall in love with it. Shimmering lakes with gondola like boats, Mughal era gardens, a lively community of people, and a cuisine full of rich fragrant spices – this is what awaits you in the city of Srinagar.
Located in the Zanskar range of the Himalayas is the small town of Kargil, which shot into prominence during the Kargil War between India and Pakistan. Rock cut statues, gorgeous villages, pristine lakes, and lovely people make Kargil a must-visit destination.
Leh is the epicenter of tourism in the Ladakh region and this small village has grown into a full-scale city, thanks to media features and Bollywood movies.
Once a remote village, Nubra Valley is now a major tourist attraction thanks to its lovely sand dunes and Bactrian Camels.
Pangong Tso and Tso Moriri are high altitude lakes located close to Leh city. While Pangong Tso is located at an altitude of 13, 900 feet, Tso Moriri sits at 14,800 feet.
Total miles for this adventure ~ 2,000
Riding Days – 13
Road Conditions – Mix of tarmac, dirt roads, slush
Motorcycles we provide
**All tariffs are on a per-person basis**
The tour package inclusions and exclusions at a glance
What is included in this tour?
Items that are included in the cost of tour price.
Stay for all dates on twin sharing basis
Breakfast, lunch, and dinner on all dates
Daily tea, coffee, cold drinks, and packaged water
Moto Overlanders ride leader
On tour mechanic
Chase vehicle with a trained driver
Services of an English speaking guide
Cost of motorcycle rental and fuel with some spares
All transfers
Permits, road tolls, and parking fees
Goods & Services Tax for all services rendered
Transportation of 2 soft bags per person in the chase vehicle
Optional Add-Ons 
Single room accommodation – $800
Pillion tariff – $6,000
What is not included in this tour?
Items that are not included in the cost of tour price.
Your flights, visa, etc
Any additional meals
Travel insurance and other emergencies
Modifications made to motorcycles
Single room accommodations
Alcohol, cigarettes and personal items
Early check-in or late checkout at the hotels
Camera/video fee, entry fee at monuments
Charges arising due to breakdown of motorcycle, accidents, & replacement of parts
Day 1

Arrive in Delhi

The first day of the tour is for you to reach Delhi and check in to your hotels. If you have sufficient time left, we will collect your motorcycles and check them for any defects or modifications to be done. Today you will spend time with your tour leader who will answer any questions you might have and introduce you to the tour.

Day 2

Stay in Delhi

After a hearty breakfast, you will take a small ride around the city to get used to the traffic in India. It will be an interesting experience as you figure out the road rules, unsaid rules and dynamics of our roads. After your riding experience, we have lunch and then you have the rest of the day to yourself. You can choose to rest, work on your motorcycle, ride around the city or go shopping. But we recommend you to rest as much as possible.

Day 3

Delhi to Chandigarh (160 miles, 5.5 hrs)

The ride begins as we leave for Chandigarh early in the morning. It's going to be a hot ride as we travel mainly through highways, stopping for breaks in between. Unless it's a weekend, we should not encounter a lot of traffic and the journey time should be around 5 hours. We stop for lunch on the way, or in Chandigarh post which we check into our hotel. During the evening, we can explore the city or head to a watering hole.

Day 4

Chandigarh to Jammu (215 miles, 7.5 hrs)

Departing from Chandigarh, we head to Jammu, the largest city in the union territory of Jammu and Kashmir. Located by the Tawi river, the city is popular for the Hindu pilgrimage site of Vaishno Devi situated close by.

Day 5

Jammu to Srinagar (170 miles, 8.5 hrs)

We depart Jammu and head to heaven on earth – Kashmir. Located between the Great Himalayan Range and the Pir Panjal mountains, Kashmir is blessed with natural beauty, lip-smacking cuisine, and views of snowcapped mountains. Srinagar will be out pit stop en-route to Ladakh with plenty to see and experience.

Day 6

Stay in Srinagar

Explore the popular sites in Srinagar like the beautiful Dal Lake, Mughal Gardens, Char Chinar, local markets, Pari Mahal, and many more interesting places. Indulge in local Kashmiri cuisine known for its rich taste, mesmerizing aroma, and salt tea!

Day 7

Srinagar to Kargil (130 miles, 6 hrs)

The climb begins as we head towards the Ladakh region with the first stop being Kargil. Kargil was a strategic point during the Kargil War between India and Pakistan and a visit to the Kargil War Memorial on the way is a must-do!

Day 8

Stay in Kargil

Kargil is a mix of high-altitude deserts, lush green landscapes, and rolling mountains. We ride to explore an abandoned, war-torn village, ride across beautiful glacier-fed lakes and sit by the rivers in a serene rustic setting.

Day 9

Kargil to Leh (135 miles, 6 hrs)

The ride takes us further into the mountains as we head out of Kargil crossing small villages on the way. The green landscapes of Kargil change into the brown hues of the water-deprived high altitude deserts in the Leh region.

Day 10

Stay in Leh

A rest day to get used to the altitude and reduced oxygen levels as Leh city is located at an altitude of 11,400 feet. This day should be utilized to catch up on rest or to explore the city.

Day 11

Leh to Nubra Valley (80 miles, 5 hrs)

One of the most difficult stretches as we cross the might Khardung La pass standing at 17,500 feet! You will ride through mountain terrain, narrow dirt roads, rocky stretches, slush and ice as we cross the mountain pass to go down to the Nubra Valley.

Day 12

Stay in Nubra Valley

Diskit, Hunder, Turtuk and Thang are the popular sights around Nubra valley and the day will be spent exploring these villages. If time permits, we also take a ride on double humped bacterian camels in the Nubra desert.

Day 13

Nubra Valley to Pangong Tso Lake (100 miles, 6 hrs)

From the deserts in Nubra valley, we travel to Pangong Tso Lake – a mystical emerald blue lake located near the China border. The glacier-fed lake lies at an altitude of 13,900 feet and our stay is in campsites next to the Holy Lake.

Day 14

Pangong to Leh (90 miles, 4.5 hrs)

A ride back to Leh will give us a shot pit stop before we head to Tsomoriri, a pristine mountain lake located in the Changthang Plateau. The distance from Pangong Tso to Tso Moriri is quite long so Leh serves as a stopover destination.

Day 15

Leh to Tsomoriri (140 miles, 6.5 hrs)

Located at 14,800 feet it is the largest of all high-altitude lakes in India. This is one of the most scenic drives in the Leh region and you will be traveling through the dry, desert belt for the most part. Stay will be organized in campsites next to the lake or at homestays in the nearby villages.

Day 16

Tsomoriri to Sarchu (145 miles, 8.5 hrs)

228 kilometers and 8 hours – this is what it will take for us to ride from Tso Moriri lake to Sarchu, a small village on the Leh Manali highway. This is a major halt point on the way back to Delhi and lies a little before the treacherous Rohtang Pass.

Day 17

Sarchu to Manali (140 miles, 8 hrs)

Rohtang Pass with an altitude of 13,000 feet is one of the most difficult mountain passes to ride through. The pass is full of rocky roads, slush, melting snow and this makes it difficult to navigate through. We ride slowly and carefully as we navigate the mountain terrain before heading down into Manali.

Day 18

Stay in Manali

A well-deserved rest day, especially after crossing the mighty Rohtang Pass. Take the day to rejuvenate or ride around Manali town.

Day 19

Manali to Chandigarh (180 miles, 9 hrs)

From the mountains and valleys, we ride back into the flatlands of Chandigarh as we near the end of the trip. This stop in Chandigarh serves as a layover on our way back to Delhi.

Day 20

Chandigarh to Delhi (160 miles, 5.5 hrs)

Time to get back to Delhi and we check out of our hotels in Chandigarh after breakfast. After lunch on the way, we reach our Delhi hotels in the afternoon. The bikes will need to be returned today. If you are flying out, we drop you to the airport. Else we can take you around for shopping.

Day 21

Depart from Delhi

This is the last day of the tour. All motorcycles will need to be returned and post check out, we will escort you to the airport.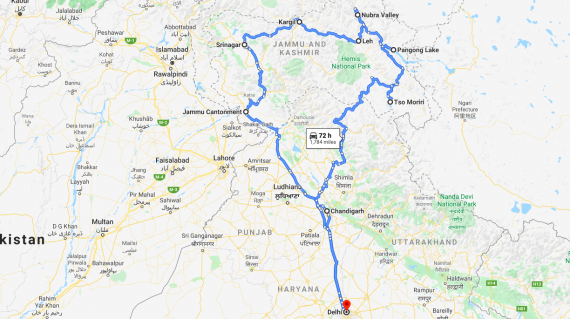 Click on the below menu to see the list of questions
Every tour is personally delivered by both our trip leaders, who will be your tour guides and trip leaders respectively. Along with this, if required you will be accompanied by a mechanic and a driver. Here is an intro to our team
The choice is entirely yours. Once you contact us we can provide you with a list of motorcycles from brands such as Royal Enfield, Bajaj, KTM, BMW, Hero, Honda etc. Pricing will depend on the motorcycle you select.
We encourage our guests to experience the local cuisines of the destinations we travel to. In remote areas, we might not get options for eating different cuisines. We will ensure you get wholesome, tasty, and hygienic food wherever we go. If you are from outside India, here's a guide to get you going.
Himachal Pradesh is a mountainous state, so most roads are a bit narrow with no dividers. The road condition will be a mixture of tarmac, dirt roads, and rocky roads due to the weather conditions and altitude. But you will love riding through the state as its ever-changing landscape is stunning, with plenty of sights to see.
Well, we will provide you with bottled water throughout the tour.
We try to blend in homestays, hotels, and resorts in each destination to balance comfort with the local experiences. All your accommodations will be clean, hygienic, comfortable and safe.
No, we have back-up vehicles on all our tours that will carry your luggage for you. But you should carry your valuables like a passport, cash, camera, and other important equipment with you all the time. If you like, we can provide you with some
While riding, we should have access to public toilets/hotel toilets. But there will instances where there are none and you will have to answer nature's call in nature.
Yes, you can, and for pillion riders, we have a reduced tariff.
Ideally, you should be riding with you on your motorcycle. But occasionally, they can travel in the back-up vehicle. Back-up vehicles are primarily for support staff and to carry your luggage, motorcycle spares, and tools. Each back-up vehicle acts as a support vehicle and will always tail the group maintaining a certain time distance.
Different countries and companies have their own policies, but you should pick one that covers you for your entire period of travel. The policy should also cover you for riding motorcycles, unexpected curtailment of the holiday, medical expenses arising overseas, loss or damage to luggage & property and personal liability claims against the participant and emergency evacuation. We highly recommend this for foreign citizens.
We carry a basic first aid box with us and encourage you to carry your own medicines as well. In case of an emergency, we take you to the closest available medical center. We would also request you to share any pre-existing medical conditions and allergies, if any with us.
| Package | Trip Status | Price | |
| --- | --- | --- | --- |
| | | | |