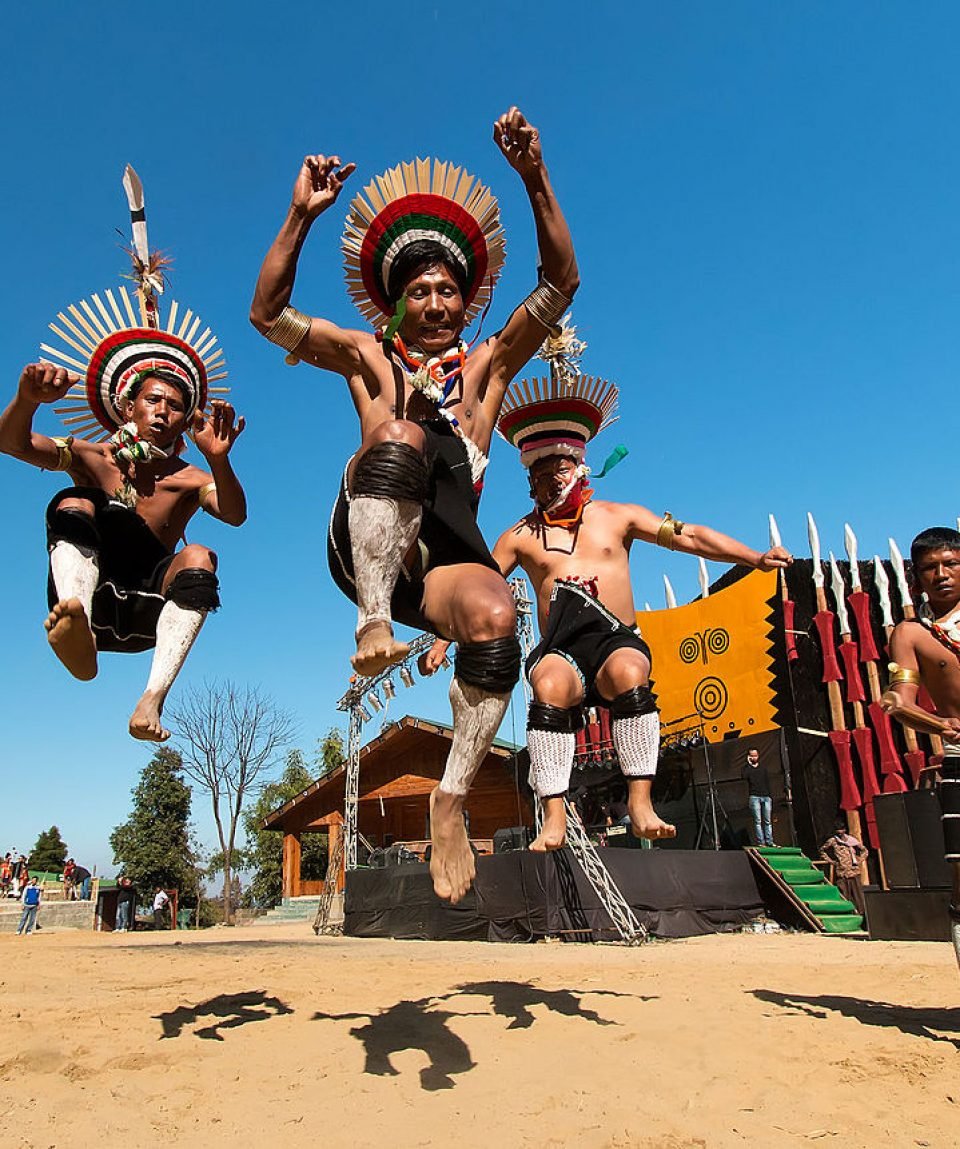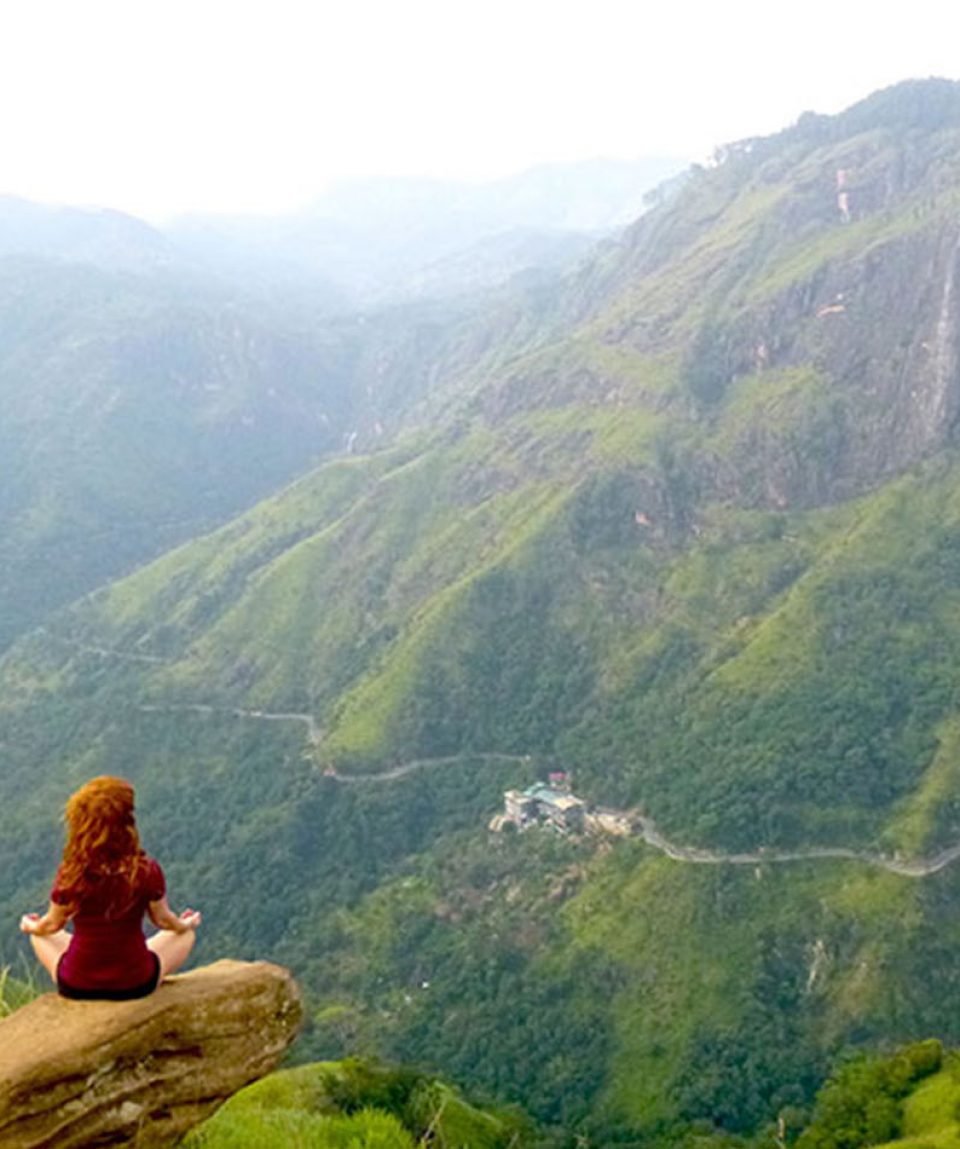 Tristate Northeast Motorcycle Tour (14D/13N)
Vacation Style

Holiday Type

Min Group Size

Medium Group
All about the Tristate Northeast Motorcycle Tour (14D/13N).
**This package is for residents of India**
Pillion Tariff – INR 51,000
Total kilometers for this adventure ~ 1,300
Riding Days – 12
Road Conditions – Mix of tarmac, broken tarmac, and dirt roads
Our tri-state Northeast motorcycle tour takes you through the best places to visit in Assam, Nagaland, and Meghalaya. Discover the best of these states as you ride through the stunning landscapes – from riverside rides to zipping through bends in the mountains. Discover the best sights in Assam as we explore interesting places in Guwahati and indulge in traditional Assamese cuisine. Explore the lesser-known destination of Umrangso, a waterside town known for its simplistic charm.
Meghalaya is often referred to as the Abode of Clouds and is a crown jewel of the North-Eastern states of India. The ever-growing tourist hotspot can wow you with its stunning waterfalls, pleasant climate, gorgeous valleys, lakes, caves, and lively culture. However, the focal point of tourism seems to be the numerous, scenic waterfalls scattered all over the hill region, and these attract thousands of people to the heavenly state each day.
Just 15 kilometers from Shillong, is Smit village that is known for its misty hills, undisturbed locales, and gorgeous views. The pollution-free village revels in its simplicity and that's what is attracting travelers. If you are looking to get away from the hustle and bustle of Shillong, then the serenity of Smit will take your breath away. Close to Smit, is another unique destination, Laitlum Canyons. Often dubbed as the Grand Canyons of India, the Laitlum Canyons are a sight to behold. Located just 8 kilometers from Smit, you can drive to the top of the canyon from where you get scintillating views of the surrounding landscapes. And if you want something dreamy, go there during sunrise or sunsets!
The landscape of Nagaland is mostly mountainous and everything – right from the food, culture, farming habits, and traditions, is influenced by it. The Naga hills start from the Brahmaputra Valley and range in altitude of 2,000-6,000 feet. But the highest point in Nagaland is Mount Saramati that stands tall at 12,552 feet. It is the point where the Naga Hills converge to meet the Patkai Range in Myanmar.
One of the most breathtaking and scintillating landscapes of Nagaland is in the Dzukou Valley. It's an ethereal combination of meadows, rivulets, green hills, meandering clouds, and massive open lung spaces that leave travelers speechless! The undulating curves of the hills in the Dzukou Valley are extremely charming and a feast to the senses. And this makes Dzukou Valley one of the best places to visit in Nagaland.
**COVID negative certificate that is max 72 hours from the date of travel old required for all travelers
**All tariffs are on a per-person basis**
The tour package inclusions and exclusions at a glance
What is included in this tour?
Items that are included in the cost of tour price.
Stay on all dates on twin sharing basis
Breakfast and dinner on all days
Services of a mechanic throughout the tour
Professional lead rider and a sweep rider
First Aid kit and Oxygen cylinder with the trip leader
All inner line permits
Goods & Services Tax (GST)
Assistance in bike rentals
Route planning and trip management
24/7 assistance on call
What is not included in this tour?
Items that are not included in the cost of tour price.
Your flights/trains to and from Guwahati
Cost of motorcycle and motorcycle fuel
Lunch and other meals not mentioned in Includes
Single room accommodations
Alcohol, cigarettes, and personal items
Anything not mentioned in the includes list
Early check-in or late checkout at the hotels
Entry fee at monuments
Any charge arising due to breakdown of motorcycle, accidents, and replacement of parts
Day 1

Arrive in Guwahati

The first day of the tour is for you to reach Guwahati and check in to your hotels. We will collect your motorcycles and check them for any modifications to be done. Today you will spend time with your tour leader who will answer any questions you might have and introduce you to the tour and the rest of the group. Tonight, we indulge in some lip-smacking Assamese cuisine at a local restaurant.

Day 2

Guwahati to Majuli (350 kms, 9 hrs)

Head out of the largest city in NE India and head to the largest river island of the world, Majuli. It's going to be a long ride as we ride through national highways, through rural settings in Assam. We have lunch on the way and by nightfall we reach Majuli.

Day 3

Majuli to Mokukchung (150 kms, 7 hrs)

After a quick breakfast, we head out of Majuli and out of Assam. The ride will take us into the Land of the Head Hunters, Nagaland as we travel towards Mokukchung. This is the cultural hub of the Ao tribe and a fantastic place to experience the Naga culture.

Day 4

Stay in Mokukchang

It's a busy day as we explore some gorgeous villages around Mokukchung. Longkhum village, Ungma village, and the Dikhu river are some of the places we get to cover today.

Day 5

Mokukchang to Kohima (150 kms, 6 hrs)

Time to visit Nagaland's capital city, a major cultural hub and the most popular destination in the state. Kohima is a hotbed of tourist activities and has a long list of places to explore. From Mokukchung, the ride will take about 6 hours and we check into Kohima just after lunch.

Day 6

Stay in Kohima

We have a long list of activities to engage in and right after breakfast, the sight-seeing starts. On the list are places like Kohima War Cemetery and Dzukou Valley. For lunch and dinner, we experience a special Naga thali.

Day 7

Stay in Kohima

Today, we head out to nearby villages like Touphema village, Zakhama, Visvema, and Khonoma village. This gives us a chance to see how the Naga tribes live and indulge in their cultures a bit

Day 8

Kohima to Umrangso (250 kms, 10 hrs)

Today, we head back into Assam before we enter the Meghalaya part of the tour. Umrangso is a small town located next to a large lake and is on the Assam Meghalaya border. We spend a night here before heading to Dawki.

Day 9

Umrangso to Dawki (130 kms, 5 hrs)

The alluring clear, transparent waters of Dawki river are a must experience place while in Meghalaya and from Umrangso we ride to Dawki. On the way, if time permits we visit the gorgeous Krang Shuri waterfalls.

Day 10

Stay in Dawki

The appealing azure waters are best explored through a boat ride on the crystal-clear waters of the water body. Post lunch, we head to Asia's cleanest village, Mawlynnong for a short ride and back.

Day 11

Dawki to Shillong (85 kms, 3 hrs)

Ride the twisties through the mesmerizing landscapes of Cherrapunji as we head back to Shillong. On the way, we make a few stops at the numerous waterfalls located in the Cherrapunji region.

Day 12

Stay in Shillong

Tons to explore in Shillong and the first place to visit today is Smit village on the outskirts of Shillong. From there, we come back to Shillong and engage in some local sight-seeing. At night, we visit the lively Police Bazaar and enjoy some lip-smacking local food of Meghalaya.

Day 13

Shillong to Guwahati (110 kms, 4 hrs)

It's the last day of the ride and from Shillong, we first head to Laitlum Canyons. From the top, we get panoramic views of the canyons down below. After spending some time, we head down towards Umiam lake before heading back to Guwahati.

Day 14

Depart from Guwahati

Today, you head back home. Post, check out, you can proceed to the airport/railway station for your journey back home.
Click on the below menu to see the list of questions
Every tour is personally delivered by our trip leader. Along with this, if required you will be accompanied by a mechanic and a driver. Here is an intro to our team
You can get your own bike if you like. If you rent, the choice is entirely yours. Once you contact us, we can provide you with a list of motorcycles from brands such as Royal Enfield, Bajaj, KTM, BMW, Hero, Honda, etc. Pricing will depend on the motorcycle you select.
We encourage our guests to experience the local cuisines of the destinations we travel to. In remote areas, we might not get options for eating different cuisines. We will ensure you get wholesome, tasty and hygienic food wherever we go.
The roads will be a mix of highways, narrow mountain roads, dirt trails, off-road sections, and jungle roads. The terrain isn't very tough to ride on and our rides are spaced out to ensure that you don't get fatigued.
Yes, you should always have at least 2 liters of water with you at any time.
We try to blend in homestays, hotels, and resorts in each destination to balance comfort with the local experiences. All your accommodations will be clean, hygienic, comfortable and safe.
Yes, you will be carrying your own luggage on your motorcycle. Pls make the necessary arrangements in case you are riding with a pillion.
While riding, we should have access to public toilets/hotel toilets. But there will instances where there are none and you will have to answer nature's call in nature.
We carry a basic first aid box with us and encourage you to carry your own medicines as well. In case of an emergency, we take you to the closest available medical center. We would also request you to share any pre-existing medical conditions and allergies, if any with us.
| Package | Trip Status | Price | |
| --- | --- | --- | --- |
| November 14, 2021 - November 27, 2021 | | | |
| December 5, 2021 - December 18, 2021 | | | |