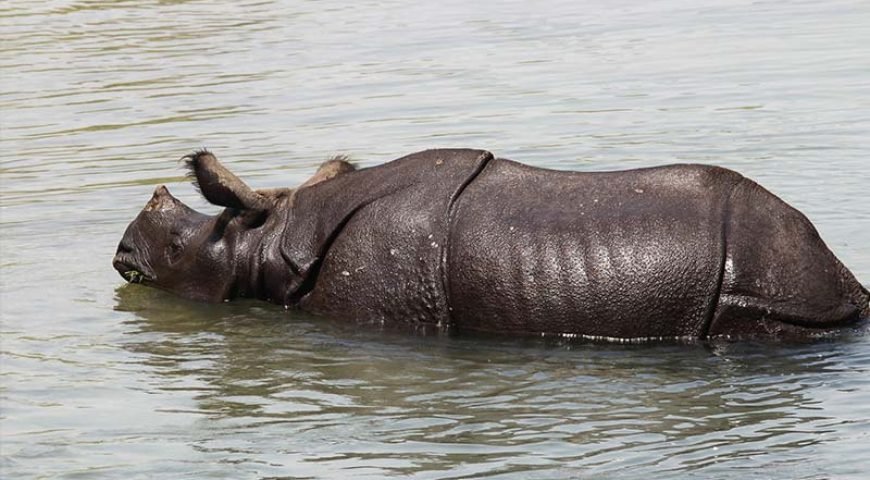 3 Must visit wildlife sanctuaries in Assam
Assam, also known as the gateway to Northeast India is located in the South Eastern Himalayas along the Brahmaputra and Barak river valleys. This state has a diversified background and owes its name to the Ahom Dynasty that ruled over it for a very long time. It is one state which has a plethora of beauty to offer right from its gorgeous landscapes to rich cultures, various traditions, the amazing people, ancient tribes, and finger-licking food. However, the highlight is visiting one of the many wildlife sanctuaries in Assam.
Assam shares its border with all North Eastern States other than Sikkim. It also shares its international border with Bangladesh and Bhutan and is the largest producer of Tea, contributing to more than 50% of India's total Tea production. Apart from being blessed with a bounty of natural resources such as Petroleum, Limestone, Coal, Water, etc., it is also one of Northeast India's iconic states due to the wildlife reserves which are home to the one-horned rhino, one of Assam tourism's best-known mascots. The wildlife sanctuaries in Assam attract tourists from all over the world who flock to spot the majestic Indian Elephants and the Royal Bengal Tiger.
The beautiful state of Assam is also home to wild water buffalo, pygmy hog, leopards, and various species of Asiatic birds which makes it very rich and a preferred destination for those who would like to see the wildlife sanctuaries in Assam. There are 5 National Parks in Assam which are Kaziranga National Park, Manas National Park, Nameri National Park, Dibru-Saikhowa National Park, and Orang National Park. Out of these Kaziranga, Manas, and Pobitora come under the top 3.
Kaziranga National Park 
Kaziranga National Park located in Assam's Golaghat and Nagaon district was declared a UNESCO World Heritage Site by UNESCO in the year 1985. The entire park covers an area of   858.98 km and was also declared a Tiger Reserve in 2007. The Kaziranga Wildlife Sanctuary was known as The Kaziranga Game Sanctuary before it was renamed in 1950. According to legends years ago, a local girl named Ranga fell in love with Kazi a boy from Karbi Anglong. The elders did not accept their relationship and the couple decided to elope and disappeared into the forest forever and were never seen again. Later this forest was named Kaziranga after them. And this park is now the number 1 amongst all the wildlife sanctuaries in Assam.
Kaziranga National Park has a wide variety of flora and fauna and it is famous worldwide for achieving success in the conservation of the one-horned Indian Rhinoceros. Kaziranga also has pigmy hog, royal Bengal tiger, elephant, swamp deer, Gangetic dolphin, wild buffalo, and golden langur, among others. This National Park not only has the highest density of tigers, and also provides habitat for a number of threatened species and migratory birds due to the park's wetlands which play a crucial role. This National Park is considered a birdwatcher's paradise and has also been recognized by Birdlife International as one of the important places for Birds spotting with almost 500 species encountered here.
The wilderness of Kaziranga is perfect for a thrilling adventure that literally will bring in an adrenaline rush into your blood. By taking one of the wildlife safaris in the National Park you could get closer to the wild beasts, birds and see some wild flora and fauna. You can either take the open jeep safari or opt to jump on an Elephant's back. To spot a tiger might be difficult due to the tall grasses which provide excellent camouflage, but you can surely feel their presence everywhere by the way of pug marks, their kills, and their territorial markings.
The best time to visit Kaziranga is during the summer months which are February to May. During monsoons usually, Kaziranga suffers a lot of floods due to the plain lands and during winters the temperature in Assam remains cold and dry which makes it is a perfect time to spot some birds. If you plan to visit any of the wildlife sanctuaries in Assam, then it definitely should be from October to March.
Manas National Park
Second on our list of the top wildlife sanctuaries in Assam is Manas. Situated at a distance of 176 km from Guwahati is the Manas National Park which is one of the nine tiger reserve sanctuaries in India. The park lies at the foothills of the Himalaya in the state of Assam and covers an area of 39100 hectares. This wildlife sanctuary is part of the core zone of Manas Tiger Reserve and it lies beside the river Manas which also serves as an international border dividing India and Bhutan.
The name of this park was derived from the name "Manas" which is the name of a snake goddess and she is a Hindu Deity. Manas was declared a National Park in 1990, and some of the wildlife spices that are found in Manas are Hispid Hare, Pigmy Hog, Golden Langur, Indian Rhinoceros, Asiatic Buffalo, etc. Few more commonly seen animals are Elephant, Leopard, Clouded Leopard, Himalayan Bear, Wild Boar, Samber, Swamp Deer, Hog Deer, etc.
The beautiful park is located in the two districts called Bongaigaon, & Barpeta, in the state of Assam. Apart from being a National Park Manas has also declared a UNESCO World Heritage Site, Tiger Reserve, Elephant Reserve, Biosphere Reserve, and is now one of the wildlife sanctuaries in Assam.
The park offers two major types of safaris for the tourist. You can opt for either an elephant safari or a jeep safari. The thrill of exploring the park sitting on the back of an elephant is a different one. The option to take a jeep safari is also there which is about 3-4 hours long and that's huge.
Staying in Manas National park is one of the best things you should do while visiting Manas. There are a number of lodges and camps in and around the area but should you wish to stay inside the jungle and near the Manas river then book your stay in one of the bungalows owned by the Forest department of Assam tourism. One can visit Manas National park is throughout the year except during Monsoons during which the park remains closed. During winters it's a little cold but the comfort of staying in the nearby homestays and doing a bonfire is thrilling. During summers although Assam gets very hot however due to the large vegetation inside the park the entire place remains cool and breezy.
Pobitora Sanctuary
The closest wildlife sanctuary to Guwahati is the Pobitora Wildlife sanctuary which is at a distance of 48 kilometers from Guwahati and an approximate 1-hour drive. The reserve is nestled on the banks of the river Brahmaputra and is one of the most underrated wildlife sanctuaries in Assam.
This sanctuary was established as a wildlife sanctuary in 1987 and has got a dense population of the famous one-horned Rhino after Kaziranga. Even before you reach the sanctuary you can actually see the rhinos from the fencing covering the place.  Pobitora shares its boundary with 27 neighboring villages and for those who are interested in birding, this Wildlife sanctuary is home to a lot of migratory birds. Other wildlife sightings inside the sanctuary include Asiatic Buffaloes, Wild bear, Civet cat, Leopard, monkeys, etc.
The best time to visit Pobitora is from November to February as during this time the temperature remains pleasant and chilly at night. To explore the sanctuary one can avail of their Jeep rides and Elephant rides which start from 6.30 am to 3 pm in the evening. The area around this sanctuary is hilly and full of greenery. You will see a lot of coconut trees surrounding the area along with a water canal that surrounds the entire sanctuary from all directions.   A visit to the Pobitora wildlife sanctuary could be a one-day affair but should you be interested in a stay over at the sanctuary then there are a number of hotels and resorts available just minutes before the sanctuary.
India, the land where over one billion people reside in a land where man and wild live together. One can experience a variety of things here such as teeming cities, tropical jungles, awe-inspiring mountain ranges, sandy beaches, symbolic rivers, quiet backwaters, temperate hill stations, parched deserts, and wildlife havens.
The North East side of this country itself is so rich in wildlife that you cannot ignore it. The deeper you explore this region the more you will fall in love with it.  Although Kaziranga has always been a top priority for people wanting to explore and experience the wild side of Assam hopefully through this article, you will now have a clearer picture of the wildlife sanctuaries in Assam.