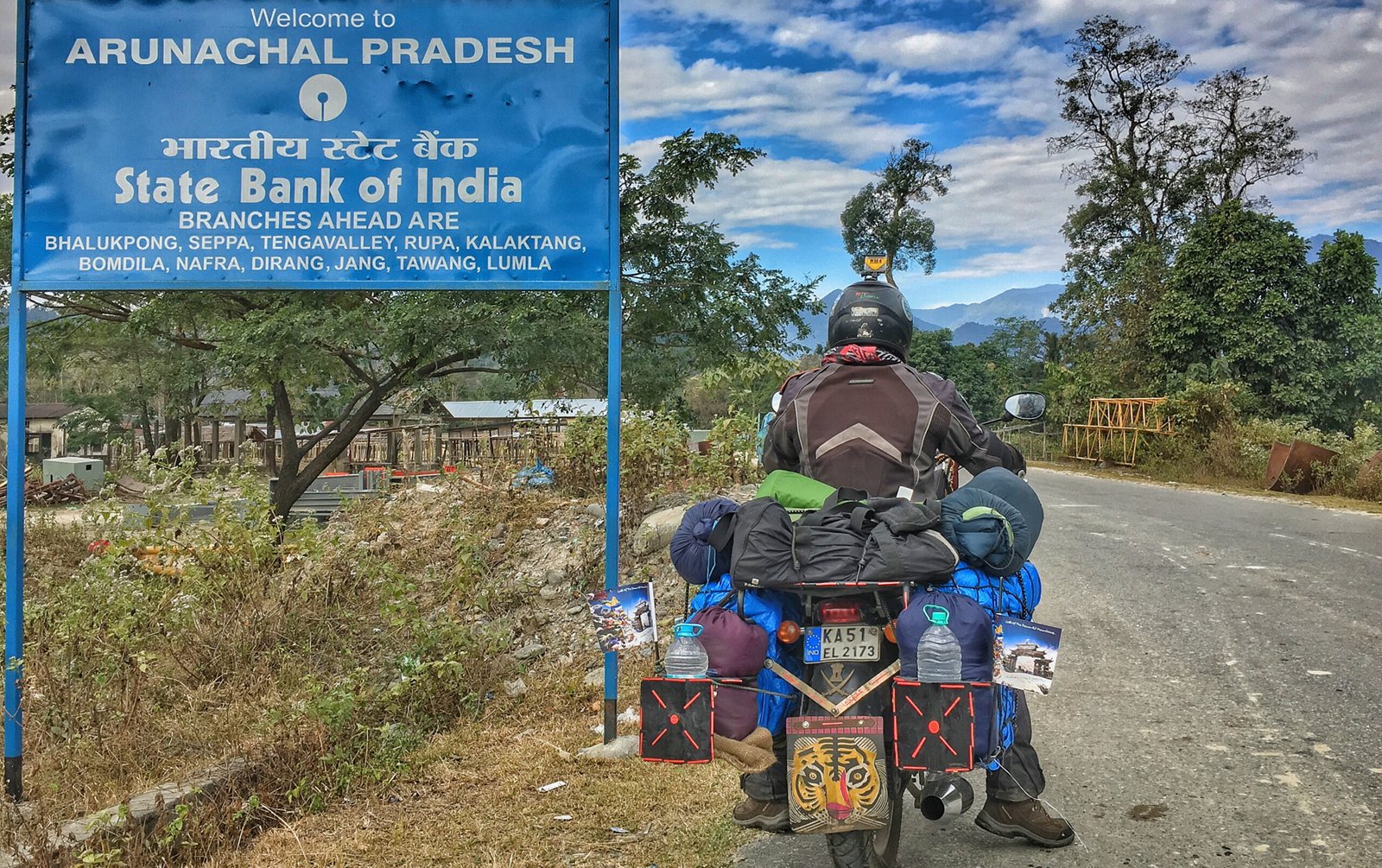 Best 10 Places to visit in Arunachal Pradesh
Arunachal Pradesh is also known as the Land of the Dawn-Lit Mountains or the Orchid State of India or even the Paradise of the Botanists. It is one of the most popular destinations in Northeast India and considered to be the country's wildest and least explored state. Apart from the fact that this state is located in the far northeast corner, many are also skeptical about visiting this state because they are not sure if there are any Airports in Arunachal Pradesh. But the fact is Arunachal receives a good number of travelers every year who loved to explore the offbeat. The state is rich in flora and fauna and once you even read about the places to visit in Arunachal Pradesh you are surely going to plan your next trip to this gorgeous place.
This state promises travelers a lot of adventure, mesmerizing beauty, different cultures, and also encounters with some of its 26 indigenous tribal peoples. Arunachal Pradesh borders the states of Assam and Nagaland to the south and shares international borders with Bhutan in the west, Myanmar in the east, and China in the north.
The state receives pleasant weather throughout the year. Every season has something different, and equally beautiful to offer. But the best time to visit this state is during winters when the entire place is covered in a bed of snow. The view during winters is simply breathtaking and worth a visit.
Some of the places to visit in Arunachal Pradesh are
Tawang
This place is best known for its monasteries. It is located 10000 feet above sea level and with so many water bodies in the area you are absolutely going to fall in love with this place. The 400-year-old Tawang Monastery is a must-visit during your trip to Arunachal. Until the 20th century, this monastery was a part of Tibet. The Tawang monastery is known to be one of the largest Indian Monastries.
Roing
As true to its name Roing means "cool and refreshing". This is a must place to visit in Arunachal Pradesh. Roing is just next to the beautiful Dibang River which is a major attraction of this place. Roing is actually a trekkers paradise and the sunsets one witness from here is simply breathtaking. In Roing you can also visit the wildlife sanctuaries, forts, etc. Sally Lake in Roing is also a traveler's paradise. It's a beautiful lake and very much suitable for a picnic.
Namdapha National Park
If you are someone who loves wildlife then Namdapha National Park is definitely a place to visit in Arunachal Pradesh. Don't be surprised if you spot the endangered Red Pandas here. This park is also the third-largest park in India which is very rich in biodiversity. You can take the help of a local to visit this park which is around six hours away from Dibrugarh Airport in Assam.
Pasighat
This is one of our favorite spots in Arunachal Pradesh. This beautiful town is enriched with nature all around. Pasighat lies on the banks of the river Siong River, and in fact, Pasighat is the gateway to Arunachal Pradesh. One can also indulge in a lot of adventure activities in Pasighat such as Kayaking, Rafting, and Fishing. Pasighat is the oldest town of Arunachal Pradesh and the mighty Brahmaputra flows to Pasighat directly from Tibet.
Anini
This place is so breathtakingly gorgeous that you should definitely mark this as one of the places to visit in Arunachal Pradesh. It is one of the most enticing places in this state. In Anini, it looks as if the clouds have come down to kiss the land. This town lies in the Dibang Valley district and is a place to completely relax your soul and mind. Here you can visit the tribals and witness their subtle heritage and cultures.
Along
Now known as Aalo is situated at the congregation of the two rivers of Sipu and Yomgo. Aalo is surrounded by orange orchards on all sides and is an amazingly beautiful place to visit in Arunachal Pradesh. Here you can visit the nearby places such as Ramakrishna Mission Campus, Patum Bridge, Bagra Village, Donyi Polo Temple, etc. The Kamki Hydropower Dam is 25km from Aalo and a beautiful place to visit. Siyom hanging bridge is a 70m long bamboo and cane bridge.
Madhuri Lake
Although there are a lot of lakes in Arunachal Pradesh the Madhuri Lake definitely tops it all. This lake is also known as the Sangetsar Lake. Madhuri lake can easily be considered as one of the remotest lakes in Arunachal and perhaps the world. The lake was named after the famous Bollywood actress Madhuri appeared in front of this lake for her scenes in the movie Koyla.
Itanagar
Itanagar is also the capital of Arunachal Pradesh. The famous Ita Fort is definitely one of the best places to visit in Arunachal Pradesh. This fort also known as the Fort of Bricks is one of the most captivating sites of Arunachal Pradesh. The fort is as old as the 14-15century and is definitely a place of interest for those who love to see the historical sides of a particular place.
Daporijo
This beautiful piece of heaven is full of Paddy Fields, rainforests with bamboo trees along with beautiful Subansiri River flowing along with the town. It's usually a stopover town en route Along to Ziro for a break. Daporijo is known for its ethnic cultures and its mesmerizing beauty. You cannot miss this place while on your visit to Arunachal Pradesh.
Gorichen Peak
This is Arunachal Pradesh's highest peak and it is located between Tawang and West Kameng districts of Arunachal Pradesh.  Gorichen Peak is locally known as Sa-Nga Phu which literally means the Kingdom of Deity and is considered to be one of the sacred peaks protecting them from all the evils according to the local Monpa tribe. For those who love trekking, this is a great place to trek. once you reach the top of the hill you can imagine the kind of view you will get from there.
Arunachal Pradesh is like a pandora's Box literally. However, in a good sense. Once you reach here there are so many places to visit that you cant imagine. Every single road, house, lane, the village has its own charm which you can't ignore. Although this state is located on the far side of India it's definitely worth visiting at least once in your lifetime. The places we spoke about above are definitely the best places to visit in Arunachal Pradesh but the list doesn't end there. There is so much more to see in this state that will leave you amazed.