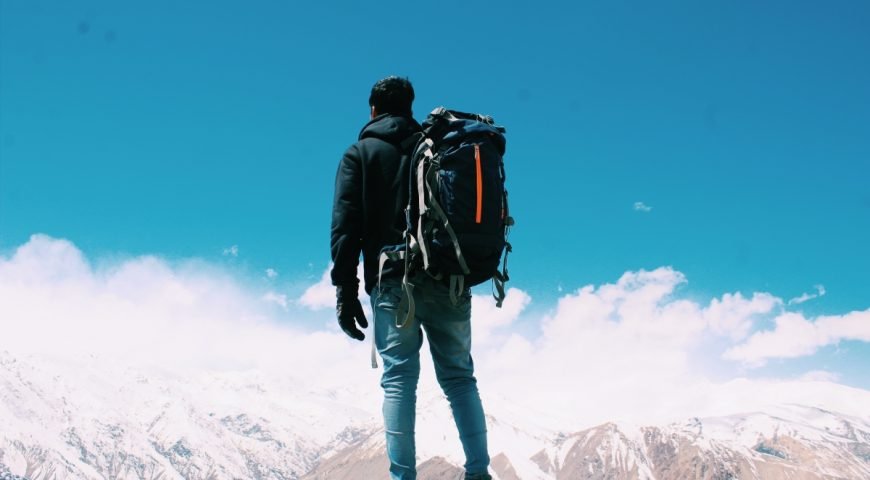 Do you know how to prevent Altitude Sickness?
The magnificent Himalayas are the go-to destination for adventure motorcycle riders from around the world. The pristine, challenging courses with breathtaking views in every corner, unique cultural experiences, and friendly locals are some of the reasons why Ladakh, Spiti and Arunachal motorcycle tours are so much in demand. But Himalayan motorcycle tours present a unique set of challenges for riders not accustomed to traveling in altitudes in excess of 8,000 feet. Acute Mountain Sickness (AMS) or Altitude Sickness is a constant challenge for those looking to visit these high-altitude destinations. And most travelers don't know how to prevent altitude sickness!
What is Altitude Sickness?
At high altitudes, the air pressure decreases and so does the oxygen levels in the air. If you aren't accustomed to living in altitudes of more than 8,000 feet (2,438 meters), chances are that you might experience Altitude Sickness. This is a mild sickness but should not be taken lightly. Some of the common symptoms of Altitude Sickness are 
Headaches
Dizziness
Vomiting
Muscle Aches
Slurred Speech
Nausea
Shortness of breath
Inability to think straights
Inability to move normally
Who can get Altitude Sickness?
Well, anyone really. But it's more prominent in people who are not acclimatized to living in high altitudes. It doesn't matter how fit or healthy you are. Your chances of getting Altitude Sickness depend on factors such as
How quickly you gain altitude
The amount of sleep you've had
How many breaks you take during the journey
Diet
How to prevent Altitude Sickness?
There are a couple of things you can do to minimize the chances of getting Altitude Sickness. These are NOT guaranteed and the effects vary from person to person.
Get at least 6-8 hours of sleep in high-altitude destinations
Avoid smoking and/or drinking alcohol
Drink plenty of fluids
Eat healthy food. Avoid oily snacks
Avoid over-eating
How does Moto Overlanders help beat Altitude Sickness?
Our highly experienced team has done numerous expeditions to high-altitude destinations like Ladakh, Spiti, Tawang, Nathula, etc., and are well versed with AMS since we've got it sometimes ourselves. All our India motorcycle tours and SUV tours are designed to beat Altitude Sickness through the following ways.
We ensure you get enough time to rest while gaining altitude
Our route planning is such that it's not too challenging
We take plenty of breaks during our rides/drives to avoid fatigue
Our back-up vehicles are stocked with plenty of fluids and meds
We stock Diamox, a medicine that helps cure Altitude Sickness
We keep our group sizes small for easy management
Altitude Sickness is not a deal-breaker and you can travel to Himalayan destinations without any worry. But we do advise you to follow best practices to avoid getting Altitude Sickness. If you get it, it could spoil your trip experience for a day or two. If you'd like to know more about Altitude Sickness, please click here.